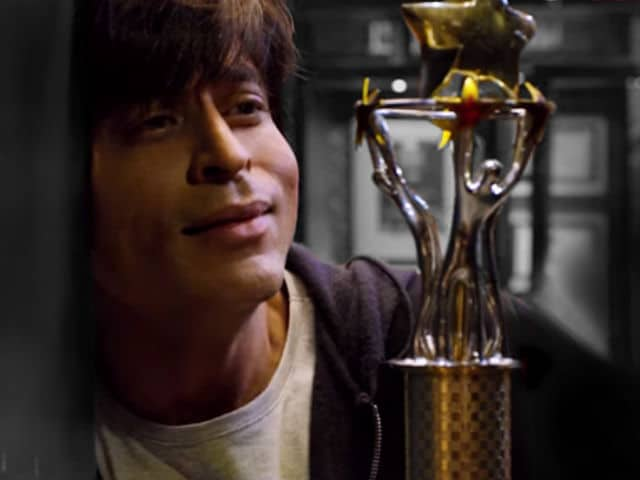 Highlights
'I expect SRK to get a National Award for Fan,' said Maneesh
Fan casts SRK as superstar Aryan Khanna and his obsessed fan Gaurav.
Maneesh Sharma is 'very satisfied' with the response to Fan.
New Delhi:
Shah Rukh Khan's performance as superstar Aryan Khanna and his obsessed fan Gaurav in
Fan
deserves a National Award, said director Maneesh Sharma.
"I am actually expecting a National Award for Shah Rukh for his work in the film. Let's hope he gets it. It feels great seeing the response which Shah Rukh is getting for his performance. It is satisfying," Maneesh told PTI.
"Shah Rukh is happy with the kind of response he is getting for his performance and the whole team is very happy as we think we have done something different and getting appreciated for that is always assuring for any director, actor or producer," added Maneesh.
Maneesh said that Fan
has been an extremely satisfying journey.
"I am very satisfied as it was something different for a Shah Rukh Khan film and we all knew that we were going for something out of the box in terms of what is expected out of a YRF-SRK combination. Cinematically, we have done something which we are very proud of whether in terms of story-telling like not having songs, dance sequences, heroines or fulfilling any commercial expectation, which is what people associate with Shah Rukh and Yash Raj," said Maneesh.
"In that sense, whatever response we have been getting and the benchmark that we have set with VFX, has been very satisfying," said Maneesh.
Having Shah Rukh in a film is a dream for any young filmmaker but it also comes with a lot of pressure of not disappointing his huge fan base.
Maneesh, however, begs to differ as he feels every film regardless of its leading star is a risk in itself.
"Honestly, every time you make a film, it is a risk. Filmmaking is a risky thing. Making
Fan
did not weigh me down in terms of having Shah Rukh Khan on board. Any film comes with that amount of risk.
Dum Laga Ke Haisha
comes with that amount of risk as you are making it with newcomers, at a certain scale and milieu. You don't know whether it will work. You just go with your conviction and hope for the best," said Maneesh.
Dum Laga Ke Haisha
won a National Award for the Best Hindi film.
"It is the most highly revered and respectable award we have. It feels like a once in a lifetime opportunity right now and it also feels good that it has happened so early in all our careers. Hopefully, it will motivate us to come back again," said Maneesh.