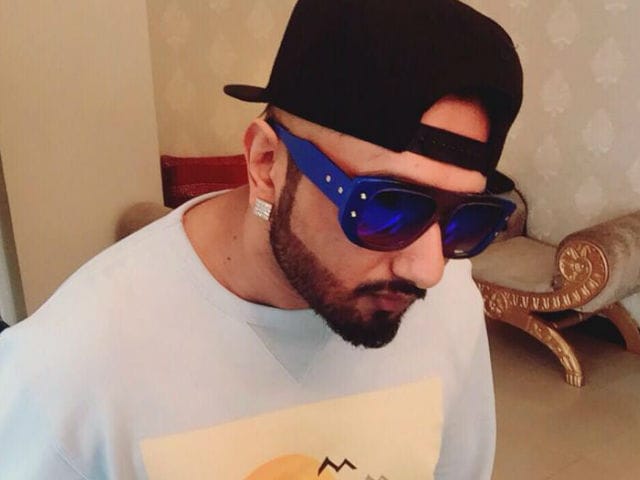 New Delhi:
Yo! Yo! Honey Singh, 33-years-old today, has been back for a while now from his unannounced absence of almost two years but he has a number of blanks to fill. When the
Angrezi Beat
singer mysteriously disappeared from public life in 2014, rumour ascribed it to a stint in rehab where he was reportedly visited by musician Jassi - Jassi denied this. Last year, Honey Singh returned with a bang, delivering a remake of 1990 song
Dheere Dheere
that went viral. Just days ago, Honey Singh told news agency PTI: "Very soon, I'll give an interview where I'll tell you the entire story about what had happened with me. That's an important phase of my life." The interview was duly granted to Times of India and the 32-year-old star reveals that it wasn't an addiction that retired him temporarily but a struggle with bipolar disorder. (Also Read:
Did Jassi Visit Honey Singh in Rehab? Singer Says No
)
Honey Singh, real name Hirdesh, told
Times of India
: "The last 18 months were the darkest phase of my life, and I wasn't in a state to talk to anyone. I know there were rumours that I was in rehab, but I was in my Noida house throughout. The truth is I was suffering from bipolar disorder. It went on for 18 months, during which I changed four doctors, the medication wasn't working on me and crazy things were happening. I must confess that I was bipolar and an alcoholic, which aggravated the condition."
Soon to be seen in Punjabi film Zorawar, the singer-turned-actor revealed that for a year he did not respond to the medication. "At one point, I thought I would live in this darkness forever. I had cut myself off from everyone. I didn't come out of my room, forget stepping out of the house. I had a beard and I didn't get a haircut for months. For someone who has performed in front of a crowd of 20,000, I was scared of facing 4-5 people. That's what bipolar disorder does to you," he said in the interview.
Honey Singh also spoke about his reported fallout with Shah Rukh Khan - he was absent from the 2014 SLAM! Tour. He said, "Nothing like that ever happened. During my low phase, a lot of people visited my place, including Bhushan
ji
(Bhushan Kumar of T-Series). I got calls from Shah Rukh
bhai
, too. Recently, I met him at a show and we were chatting about films and music. He is amazing, he's not just a great actor, but also a superb personality." (Also Read:
This is What Honey Singh Has to Say About Rapper Badshah
)
Honey Singh's recrafting of
Dheere Dheere
from Aashiqui was for Mr Kumar as a tribute to his father Gulshan Kumar, who produced the film and was shot dead in 1997.
So what did Honey Singh do on his enforced sabbatical?
"In that phase, I wrote 50-60 poems. They are like
khuli shayari
, so I can't make them into songs. One night when I couldn't sleep in spite of popping sleeping pills, I wrote and composed a song called Rise and Shine, after seeing my mom break down. She is the only reason I am here today," he told
Times of India
.
Honey Singh is one of several Indian celebrities to have gone public about their struggle with mental illness. Deepika Padukone has spoken at length about battling depression and now runs a foundation to help others. Varun Dhawan has revealed that he also suffered from depression while filming last year's acclaimed
Badlapur
. TV star Shama Sikander recently said in an interview that she was diagnosed with bipolar disorder four years ago.
Honey Singh's
Zorawar
, his first film after 2014 fiasco
The Xpose
, releases on May 6. The Vinnil Markan-directed film also stars VJ Bani and Parul Gulati.