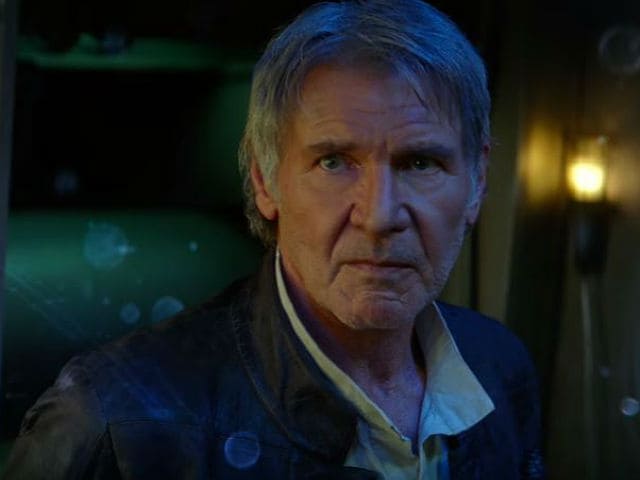 Los Angeles:
Actor Harrison Ford revealed that he wanted his famous character, Han Solo, in the
Star Wars
franchise to "sacrifice himself."
Mr Ford, who reprises his role in the latest instalment
Star Wars: The Force Awaken
, wanted Han Solo to be killed off in
Return of the Jedi
, the sixth episode of the
Star Wars
series, reported
Aceshowbiz
.
Mr Ford, explaining why he wanted the smuggler to die in the original trilogy, said: "It was a long time ago in a galaxy far, far away... I thought the best utility of the character would be for him to sacrifice himself to a high ideal and give a little bottom, a little gravitas to the enterprise, not that there wasn't some already but I just wanted in on some part of it. That was at the third occasion of filming the original three." (Also Read:
The Force Awakens at The White House. Stormtroopers, R2D2 Invited
)
Although it is just Mr Ford's personal idea, that seems to be a good one because it really represents Han Solo's character. "He is definitely a likely person to die in such a good manner," he said.
Star Wars: The Force Awakens
is set 30 years after the Battle of Endor at the end of
Return of the Jedi
.
It also stars Mark Hamill, Carrie Fisher, Daisy Ridley, John Boyega, Adam Driver, Oscar Isaac, Lupita Nyong'o, Gwendoline Christie, Domhnall Gleeson and Andy Serkis.
Directed by J J Abrams, the seventh instalment of the
Star Wars
movie series, hit US theatres this on December 18. It will release in India on December 25.