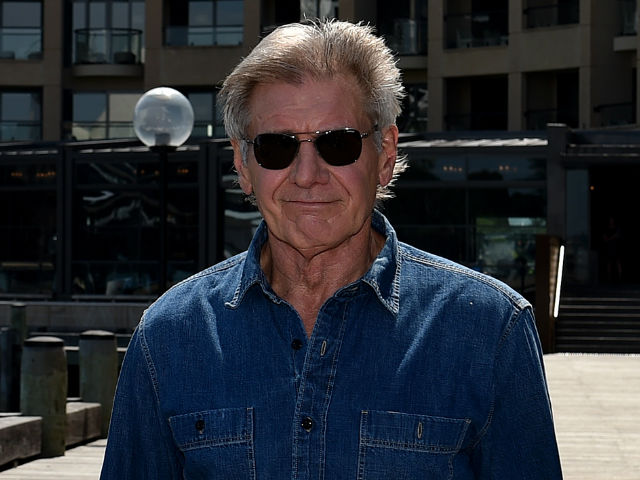 Sydney:
He has starred as the US president, swashbuckling Indiana Jones and a heroic CIA analyst, but Harrison Ford says it was when stepped back on the new
Star Wars
set that he really felt at home.
"It felt like being home, to an extent. It felt good. I like to work. It was fun," the actor said in Sydney, where he is promoting the hotly anticipated new instalment of the franchise,
Star Wars: The Force Awakens
.
The 73-year-old, who was 35 when the first
Star Wars: Episode IV - A New Hope
movie was released in 1977, reunites with original cast members Carrie Fisher (Princess Leia) and Mark Hamill (Luke Skywalker) in resuming his role as Han Solo.
Mr Ford said while Han Solo was "much the same in aspect", new elements of his character would be revealed in the latest addition to the film, directed JJ Abrams.
"Well there's a bit of story that's been invented that I think is very satisfactory that allows the audience to have an understanding of the - of how the time's been passed between - in relationships of characters," he told the Australian Broadcasting Corporation.
"And then it produces an emotional context which is really very useful. So, Han Solo is much the same in aspect, but if you were to cut through the trunk, you'd see a lot more rings in the tree," he said. (Also Read:
Harrison Ford's Star Wars Character Now 'Emotionally More Complex'
)
Mr Ford - also renowned for headlining the
Indiana Jones
franchise - said he enjoyed working with Mr Abrams, who chose to build plenty of physical sets rather than heavily utilise computer-generated imagery.
"Certainly there are a lot of effects shots which are populated with computer effects. But, having a physical set really is of great advantage for not just the actors who don't have to pretend that they're in a place that they're not," he said. (Also Read -
Of Faith and the Force: Restoring Religion to the Star Wars Films
)
"I find that it adds a lot to the reality context," he added referring to the ability to experiment with physical sets.
Ticket pre-sales in Australia for
Star Wars: The Force Awakens
has exceeded all previous records, cinema chain Event Cinemas said, including those set by
The Twilight Saga: Breaking Dawn Part 2
,
Harry Potter and The Deathly Hallows Part 2
and
The Avengers
. (Also Read:
Star Wars: The Force Awakens Breaks Presale Records
)
The movie is released globally next week.