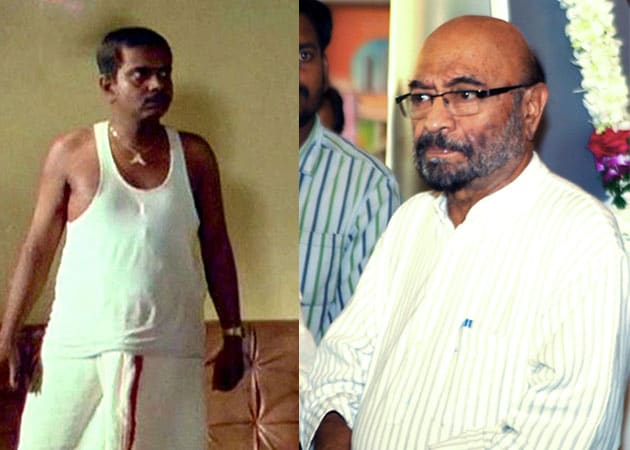 Mumbai:
Filmmaker Govind Nihalani was instrumental in introducing actor Sadashiv Amrapurkar to Hindi cinema. He says that it was the best decision to cast him as Rama Shetty in his film Ardh Satya.

Mr Amrapurkar died early Monday following a lung infection. He was 64.

"I am proud to say that my film Ardh Satya introduced Sadashiv Amrapurkar to Hindi cinema. Prior to that he was enormously active and acclaimed in Marathi theatre. How I signed Sadashiv to play the antagonist Rama Shetty makes an interesting story," said Nihalani.

Mr Nihalani and writer Vijay Tendulkar were discussing the characters in Ardh Satya and the latter suggested the young actor from Marathi theatre for Rama Shetty's role.

"I had never seen Sadashiv's work before. So I went to see his Marathi play, a comedy called Hands Up, in which he was paired opposite the legendary Bhakti Bharve. Now, everyone knows Bhakti to be a fine actress. But Sadashiv who was relatively new stood his ground and gave a rousing performance. I noticed his great comic timing.


"My first impression of Sadashiv was that he had very expressive and alert eyes. Also, his voice had the texture that I needed for the character. Half-way through the play I made up my mind to cast him as Rama Shetty. It was the best decision I could've taken for my film. Sadashiv didn't play the role. He owned it and he lived every moment of the character. He wasn't judgemental about Rama Shetty.
"This absence of prejudice came from his years of experience as a social activist. Sadashiv met all sorts of people in the course of his social work. He could look at every character without prejudice. That's why he played every character in all kinds of films without being judgemental. Even the transvestite that he played in Mahesh Bhatt's
Sadak
was given a unique spin because of Sadashiv's deep understanding of human nature. He surrendered his personality to every character that he played," said Mr Nihalani.
Mr Amrapurkar bagged two Filmfare awards - in 1984 he won the award for the best supporting actor for
Ardh Satya
and in 1991, the best villain trophy for his portrayal of a ruthless eunuch in
Sadak
- during his stint in Bollywood. The actor is also known for his scintillating performances in films like
Mr. India, Aankhen, Ishq, Coolie No. 1
and
Gupt: The Hidden Truth
among others.