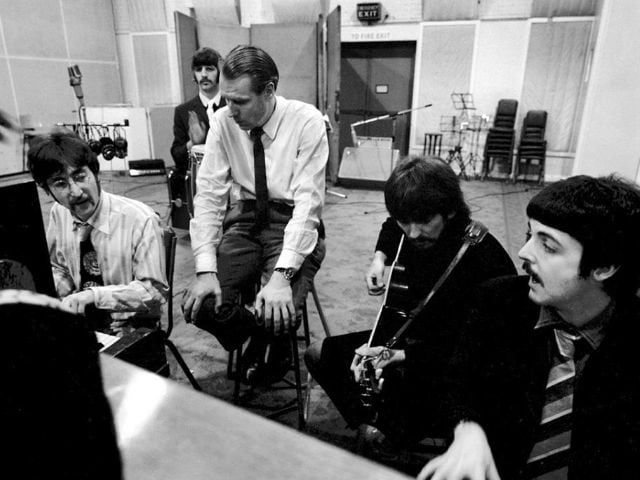 London:
Beatle Paul McCartney on Wednesday paid tribute to the band's legendary producer George Martin, who died on Tuesday, calling him a "true gentleman" and "second father".
"I'm so sad to hear the news of the passing of dear George Martin," the singer/songwriter wrote on his official website. "He was a true gentleman and like a second father to me."
Mr McCartney credited Mr Martin, whose death, aged 90, was announced by his family on Wednesday, with guiding the career of The Beatles "with such skill and good humour that he became a true friend to me and my family."
"If anyone earned the title of the fifth Beatle it was George," he wrote.
"From the day that he gave The Beatles our first recording contract, to the last time I saw him, he was the most generous, intelligent and musical person I've ever had the pleasure to know."
Mr McCartney recalled Martin's decision to put a string quartet on seminal single
Yesterday
, and his diplomacy on getting the band to agree, as a standout memory.
"When we recorded the string quartet at Abbey Road, it was so thrilling to know his idea was so correct that I went round telling people about it for weeks," he wrote. (Also Read:
George Martin's Incredible Journey From BBC to 'Fifth Beatle'
)
Despite his authoritarian air and strict professionalism, Mr McCartney highlighted Mr Martin's sense of fun.
"Even when he was knighted by the queen there was never the slightest trace of snobbery about him," he wrote.
"The world has lost a truly great man who left an indelible mark on my soul and the history of British music," he added. "God bless you George and all who sail in you!"
Abbey Road, the iconic studios where Mr Martin and the band famously worked, issued a statement expressing "deepest condolences to the Martin family".
"Sir George transformed music recording with his creative flair, innovation and passion and we want to express our deep sadness at losing such an immensely talented, charming and warm man," it said.
"We are committed to ensuring Sir George's visionary legacy lives forever at Abbey Road Studios, and we are hugely honoured to be part of his story," the statement added.