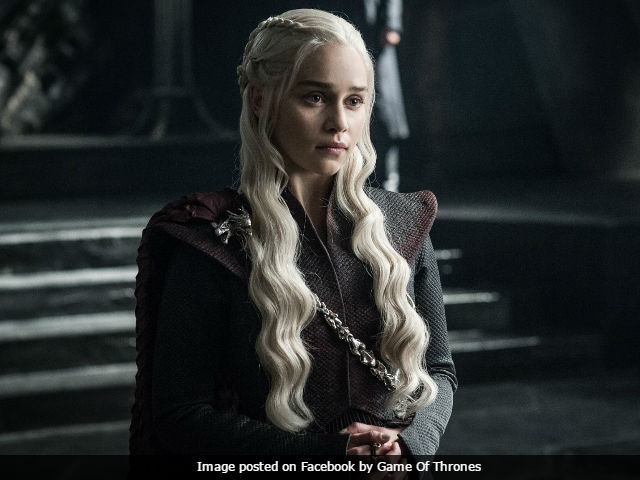 Highlights
Jamie Lannister stands by the queen Cersei in a still
Sansa Stark and Littlefinger are not done yet
Samwell and Gilly and Lyanna Mormont will return in season 7
New Delhi:
New stills from the
upcoming season of popular television series Game Of Thrones
will make you happy today. The makers released a set of stills featuring principal characters and some supporting ones - most of them drop major hints about the series' plot. In one of the pictures we see Cersei Lannister seated on the Iron Throne with her brother and lover Jamie Lannister by her side. Viewers may recall that in one the closing scenes of
Game Of Thrones 6
, Jamie reaches Kings Landing just in time for Cersei's coronation and isn't exactly thrilled to see her as Lord of the Seven Kingdoms. This picture suggests that they have reconciled after all Jamie once promised her he'd always stay by her side.
Sansa Stark extracted her revenge from Ramsay Bolton by feeding him to hungry hounds in
Game OF Thrones 6
. She was also quite upset with Petyr Baelish aka Littlefinger for betraying her to the Boltons. She rejected his advances once in the previous season, but this picture show that Littlefinger may still be playing with Sansa's mind or is the other way around.
Daenerys Targaryen has ditched her usual summer colours in favour of a dark brown outfit. The winter is here, indeed. This picture of her with Missandei, Tyrion Lannister, Varys and Grey Worm shows they are set for the great battle for the Iron Throne.
Bran has a mega-secret with him that could change the fate of the contenders to the Iron Throne. In the last season, in one of his visions he learnt that Jon Snow is Daenerys' nephew, born to her brother Rhaegar Targaryen and Bran's aunt Lyanna Stark.
We also happy to see Samwell Tarly (Jon Snow's friend) and Gilly (a Free Folk) will return and so will Lyanna Mormont, the fierce Lady Bear Island.
Take a look at more pictures shared by the makers of
Game OF Thrones 7
here:
Game Of Thrones 7
is set to premiere on July 7.