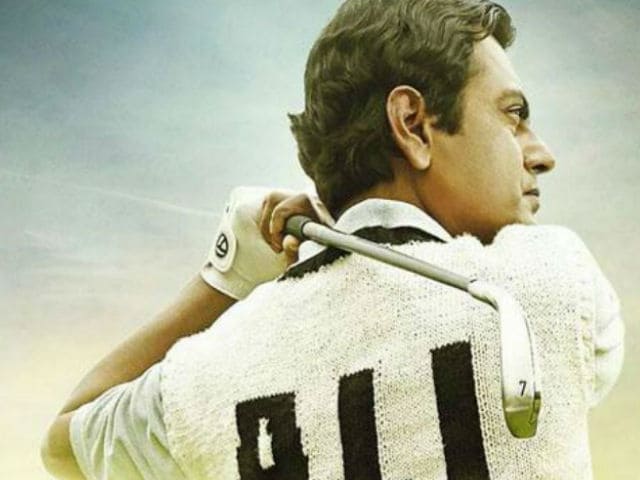 Highlights
Nawazuddin's Freaky Ali will release with Katrina's Baar Baar Dekho
Nawazuddin plays a golfer from a non-elite background in the film
Golf was a new thing for me, he said
Mumbai:
Nawazzudin Siddiqui has been part of many offbeat films but the
latest from Salman Khan Productions
is perhaps his freakiest role yet.
Freaky Ali
will release this September and Nawazuddin is rather upbeat about the golf film directed by Sohail Khan.
"I have only played marbles when I was young. Golf was a new thing for me but we practiced well before the shoot and hopefully the people will like it," he said in an interview to NDTV.
Nawazuddin often listens to the script before he says yes to a project. Sohail, on the other hand, had only a thought.
"I didn't know Nawaz
bhai
and approached him after the release of
Bajrangi Bhaijaan
. I shared the thought of the film with him and started work on the script only after he had said yes to the film," said Sohail.
Some might say that
Freaky Ali
has been inspired by Adam Sandler's
Happy Gillmore
which was also about a man who becomes a golfer by accident.
"Well, I understand what some reports are saying but once you see the film you will realise that it has nothing to do with Adam Sandler's film. I don't even remember watching that film though it was a hugely successful way back then. Having said that we did watch a lot of documentaries on the sport. You can't get the golf wrong in a golf film," he said.
Freaky Ali
will
clash with Dharma Production's Baar Baar Dekho
at the box office on September 9.
Baar Baar Dekho
stars Katrina Kaif and Sidharth Malhotra.
The clash, however, doesn't bother team
Freaky Ali
.
"I think there is enough space for two films," said Nawazuddin while Sohail had a more practical approach to the film's release. "Our film is a film with a small budget. It's a single digit film," he said.
By 'single digit' Sohail means that
Freaky Ali
has a production cost of less than Rs 10 crores. Considering it is presented by Salman Khan, the film will manage more screen space than other films with similar budget. More screens mean more visibility and that will only increase the films chances against the bigger
Baar Baar Dekho
.