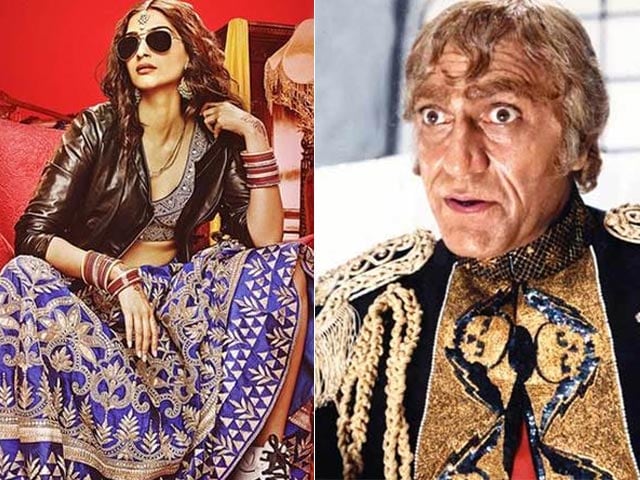 New Delhi:
For decades, Bollywood heroes have depended on villains - the more villainous, the better - to allow them to sail in heroically and save the damsel and the day. To be a villain in bygone Bollywood, one had to look like a villain. Whacky costumes, peculiar makeup (and tattoos), signature dialogues - Bollywood's baddest had all this and more.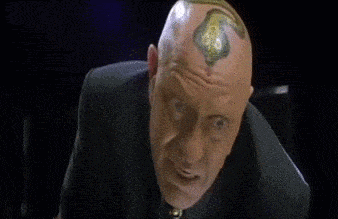 Back then, the thing about being a villain meant you had secret addas - maybe underground and equipped with acid pits, like Mogambo in Mr India; or even underwater with sharks circling menacingly around the villain's captives, like Shakaal in Shaan. The villains would often have the best lines in the film - Sholay's Gabbar had any amount of great dialogues, and Mogambo's catchphrase Mogambo Khush Hua has passed into everyday lexicon.

That was then. Now, evil is hard to identify just by looking. You'd be hard pressed to find a single shaven head or brocade/military jacket or deadly pets among the ranks of new age villains.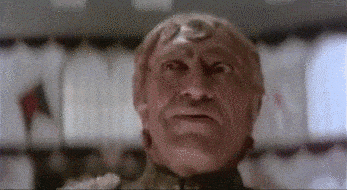 Modern villains have not only rejected the old school approach in their looks but have also reinvented their onscreen personas. Now, Bollywood baddies can be anything from witty to intense to villains with hearts of gold or even villains who are not villains at all.

This Villain is Funny

Sonam Kapoor in Dolly Ki Doli
Actress Sonam Kapoor's upcoming film Dolly Ki Doli puts her on the graph of wrongdoers. In the film, Sonam plays the role of a con artist, who dupes men after marrying them. Sonam assumes and discards many bridal looks (and names) throughout the film and has only one signature move - a drugged glass of milk, which she feeds the family she's married into and makes off with their valuables as soon as they dose off.

In the film, she is not only an unconventional bride but also the funny villain, who is being hunted by Inspector Robin Singh (played by Pulkit Samrat), who is also apparently one of her victims.

Arunoday Singh and Anupam Kher in Main Tera Hero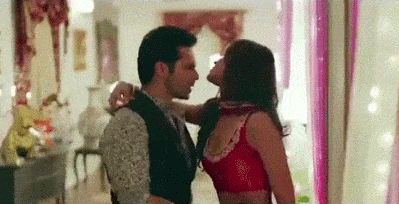 Almost every love story has a villain who doesn't want the lovebirds to be together. David Dhawan's Main Tera Hero had two - Arunoday Singh and Anupam Kher. Arunoday was the third angle in the Seenu (Varun Dhawan), Sunaina (Ileana D'Cruz) and Angad (Arunoday Singh) triangle. He played the role of a crooked cop who would threaten people away from the girl he marked as his own. But he wasn't your conventional thug. Arunoday played a slightly witless goon whom Varun and Ileana eventually get married off to Ayesha (Nargis Fakhri).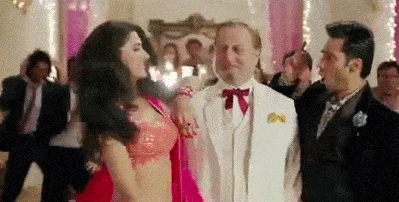 Anupam Kher, who plays Nargis' father in film, wanted her to marry Varun and therefore, kidnaps the hero's girlfriend. He too is slightly dimwitted and is also fooled into getting his daughter married off to Arunoday rather than Varun.

Nana Patekar and Anil Kapoor in Welcome Back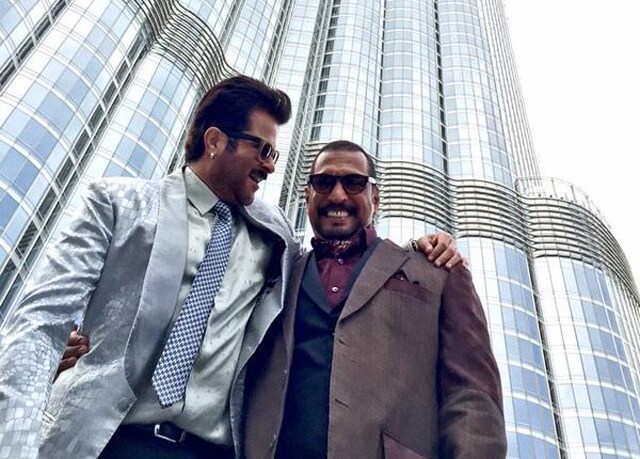 Actors Nana Patekar and Anil Kapoor are reprising their roles of Uday Shetty and Majnu Bhai in Welcome Back, a sequel to Anees Bazmi's 2007 hit film Welcome. In the film, they play gangsters working for kingpin RDX (played by actor Feroz Khan) who want to get their sister, played by Katrina Kaif, married into a respectable family with no history of villainy. Hilarity ensues when Katrina falls in love with Akshay, whose uncle has the same expectations from Akshay's wife-to-be.

This Villain Looks Ordinary But is Really as Evil as Mogambo

Tahir Raj Bhasin in in Mardaani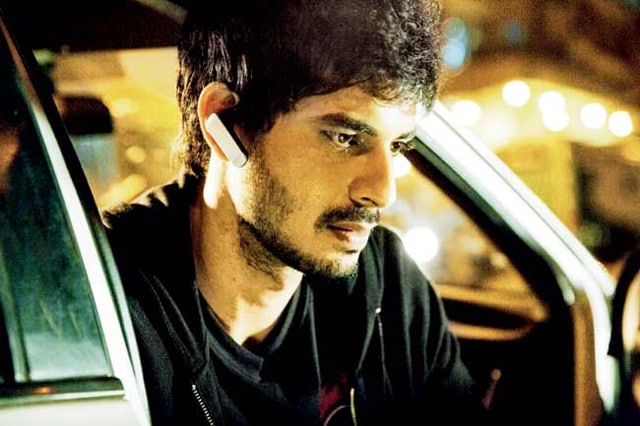 Jokes apart, this is the new face of Bollywood villainy. Tahir Raj Bhasin's Karan Rastogi runs a cartel trafficking in drugs and children and is truly immoral without having to resort to flashy costumes and make-up. Karan Rastogi is made even more chilling by the knowledge that he could very well be real.

Riteish Deshmukh in Ek Villain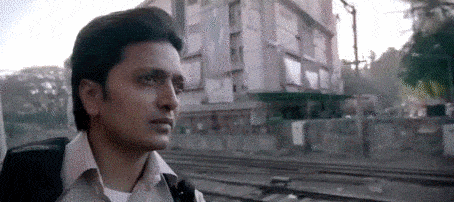 Riteish Deshmukh, known for his affable roles, stunned every one with his intense performance of a psychopathic killer in Ek Villain. Riteish had no get-up or costume, in fact he looked just like any other man on the street. He did, however, have a signature dialogue - Aaj ke baad aapko shikayat ka mauka nahi milega. And the way he delivered the dialogue would send shivers down anyone's spine.

Nawazuddin Siddiqui in Kick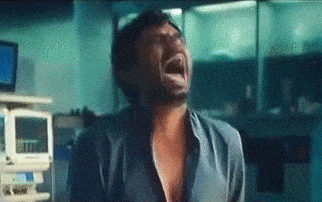 In Kick, Nawazuddin Siddiqui was seen as a nearly psychotic political personality, who was corrupt to the core and was ruthless in his approach. In fact, his villainy crafted another 'villain' in the story (mentioned later).


Kay Kay Menon in Haider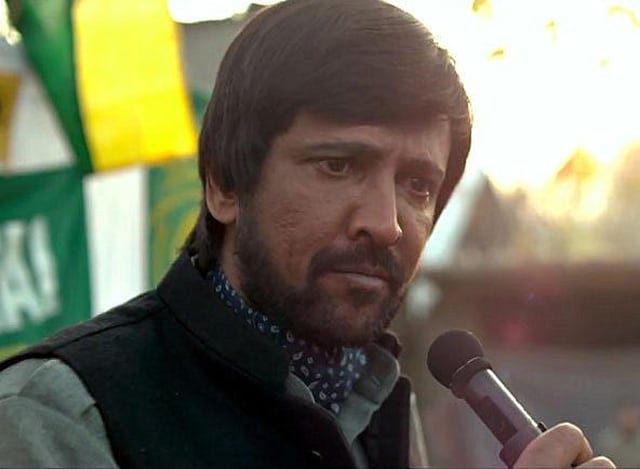 As the conniving and conspiring uncle in Haider, Kay Kay Menon made Shakespeare's villainous King Claudius relevant.

This Villain Replaces the Hero

Salman Khan in Kick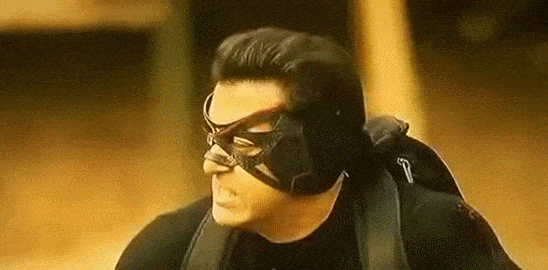 "Devil aapke peeche, aap Devil ke peeche. Too much fun." Actor Salman Khan's transition from Devi Lal to Devil places him on the same scale as the villains. However, the reason for his transformation sets him apart.

Ranveer Singh and Ali Zafar in Kill Dil
Ranveer Singh and Ali Zafar formed a deadly duo in Shaad Ali's Kill Dil, dangerous but innocent at heart. Ranveer and Ali are both willing to choose the right path for the one they love. For Ranveer, it is Parineeti Chopra, who rehabilitates criminals and for Ali, it is his best friend Ranveer. Bhaiyaji (Govinda) is their only obstacle, who is ultimately dealt with by his other enemies.

Ranveer plays a similar role in Lootera - an antiques thief who dupes Sonakshi Sinha's father but falls in love with her.

Akshay Kumar, Anupam Kher in Special 26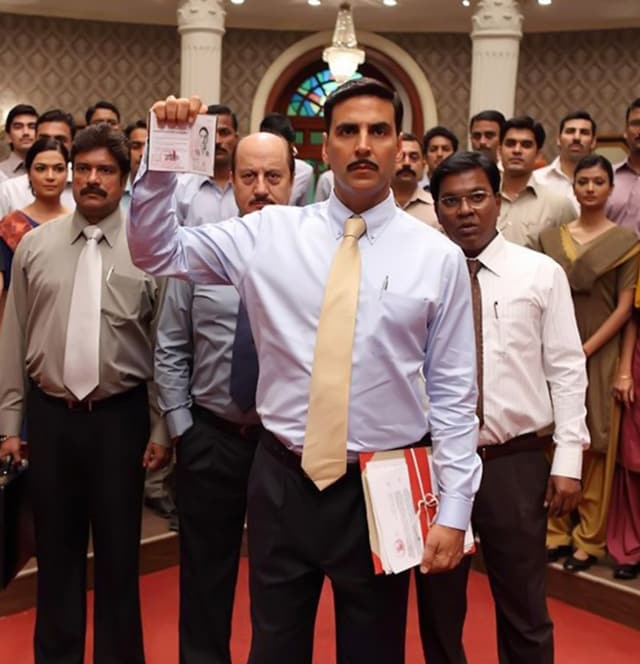 Ambition can make you or break you. In Special 26, Akshay Kumar's failed ambition to make it to the CBI sets him on the road to 'villainy'. He forms a team which, posing as CBI men, raids the rich strata of society. The fake CBI act was apparently inspired by a true story and even though Akshay and his team were on the wrong side, they seemed right.

Naseeruddin Shah and Arshad Warsi in Dedh Ishiqiya
Small time thugs Babban and Khalujaan are aiming for fruit beyond their reach. They disguise themselves as nobility to win over a Begum (played by Madhuri Dixit)- only, she and her help (played by Huma Qureshi) get the better of them and dupe them instead. In fact, everyone in Dedh Ishqiya is a villain, of sorts, with an eye on the main chance be it at the cost of another person's love or life.

This Villain is the Corrupt Politician We Love to Hate

Boman Irani in Bhoothnath Returns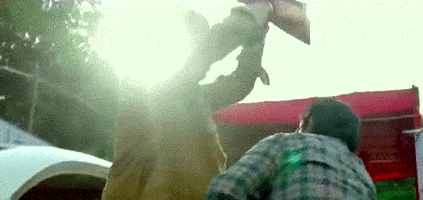 Villains drawn from real life, such as the corrupt politicians, have also found plenty of space in Bollywood. Boman Irani plays the role of a local MLA, blinded by his sense of power and up for election against a genial ghost played by Amitabh Bachchan.

Juhi Chawla in Gulaab Gang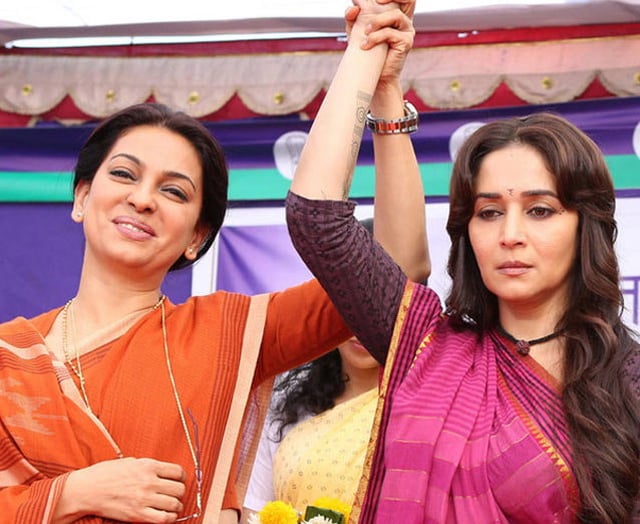 Meanwhile, another hero-turned-villain in 2014 was actress Juhi Chawla, who portrayed the role of shrewd politician Sumitra Bagrecha, who uses people to her benefit. But, unfortunately, she locks horns with Rajjo (played by Madhuri Dixit) leader of a vigilante group Gulaab Gang (fashioned on a real-life group by the same name).


BONUS: This Villain Isn't a Villain at All, Merely UnpleasantRajkummar Rao in Queen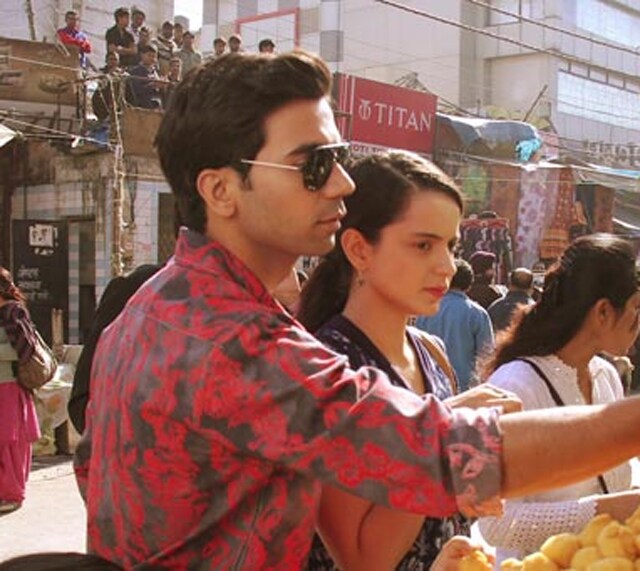 Who dumps his fiancée a day before the wedding in a coffee shop? And, once our Queen is finally a liberated woman who can handle herself, is 'willing to take her back'? Rajkummar Rao's weak-willed chauvinist probably wreaks more emotional damage than a Mogambo ever could.