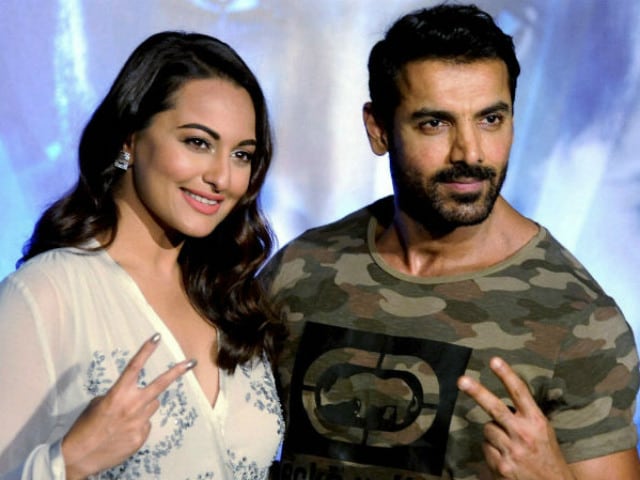 Highlights
'John will launch a petition addressing the government,' a source said
John was one of the first actors to comment on the surgical strikes
Force 2 hits screen on November 19
New Delhi:
Stories of men in uniform and their valour form a thrilling part of many a childhood, as it did for actor John Abraham. Armed with an MBA degree, John chose to follow a different path, from modelling to acting to producing - but if there is one thing that didn't change over the years, it was his fascination for the Indian armed forces.
Films like
Madras Cafe
and
Force
had John play an agent on a special mission and it's for these men that the actor is all set to make a special appeal with
Force 2
.
As part of the film's promotions, John and
co-star Sonakshi Sinha
will be paying tribute to Amar Jawan Jyoti and the fallen soldiers it commemorates. On his own initiative, the 43-year-old actor also wants to make an appeal to the Indian government on behalf of the Research and Analysis Wing (RAW), asking that spies also receive the recognition and status accorded to martyrs.
A source close to
Force 2
told us, "John will be launching a petition addressing the government. The petition aims to have the names of these unsung heroes get the recognition they deserve."
The actor will be accompanied by Vinod Sawhney and Swaranlal Shivram, President and General Secretary respectively of the Ex-Sleuths Association.
Whilst promoting his last film
Dishoom
, John had said, "I love the way the Americans glorify their armed forces. We have such a fine Army and their feats are no less, so why don't we do stories on the Indian army and our armed forces and what they are capable of?"
John Abraham, who is often seen sporting camouflage-print t-shirts or cargo pants, was one of the first actors to comment on the surgical strikes. At the September launch of the trailer of
Force 2
, John had said, "We are proud, we should have done this earlier. I am talking about the Line of Control. It's high time we respond to terrorism. As a country, we are very tolerant and I think we should put our foot down and show what India can do."
Force 2
hits screen on November 19.