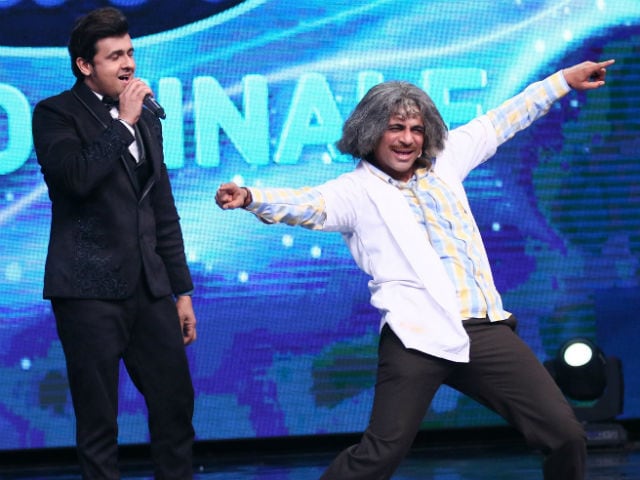 Highlights
"I am overwhelmed with everyone's love and support," said Sunil Grover
Dr Gulati's Comedy Clinic also featured a supporting cast of Kiku Sharda
Sunil Grover also performed as Gutthi
New Delhi:
Sunil Grover's comic alter ego Dr Mashoor Gulati
was a blockbuster hit over the weekend, twice. Mr Grover, who recently quit
The Kapil Sharma Show
after reportedly being assaulted by the co-star the series is named for, performed live as Dr Mashoor Gulati in New Delhi on Saturday.
He also appeared on the finale episode of Indian Idol 9
which aired on Sunday. Saturday's show, in Delhi's Talkatora Stadium, was full house, reports news agency IANS. Mashoor Gulati's Comedy Clinic also featured a supporting cast of Kiku Sharda, Mr Grover's colleague from
The Kapil Sharma Show
, and other actors. "I am overwhelmed with everyone's love and support. I want to thank them for taking out time for our show. I feel that love is ultimate because everything comes and goes but love will remain forever," Sunil Grover said after the show, reports IANS.
The live act, which had apparently been planned before the now
infamous parting of ways between Sunil Grover and Kapil Sharma
, saw the comedian also perform as Gutthi, the character he used to play on
Comedy Nights With Kapil
which was the predecessor to
The Kapil Sharma Show
. Asked to pick his favourite between Gutthi and Dr Mashoor Gulati, Mr Grover said, "I love observing human behaviour and this is something that I never get bored of. I am not an interesting person in real life. But when I start becoming someone else, it becomes interesting for me," reports IANS.
Mr Grover's appearance on
Indian Idol 9
was reviewed well by Twitter:
An outstanding performance by sunil grover. That's the the power of sunil grover. @WhoSunilGrover#IndianIdolGrandFinale

— Rohan Srivastava (@iamrohansriv29) April 2, 2017
@WhoSunilGrover, Khatarnak Performance in #IndianIdolGrandFinale... miss you doctor

— Bhagyesh Patel (@uzrnem) April 3, 2017
@WhoSunilGrover when I was watching ur performance #IndianIdolGrandFinale my eyes filled with tears & I thank God for giving us such talent.

— Prashant kumar (@Prashantmaako) April 3, 2017
The comic partnership between
Sunil Grover and Kapil Sharma was irreparably fractured after an alleged mid-air bust-up some weeks ago
. The cast of The Kapil Sharma Show were flying home from Melbourne when Mr Sharma, allegedly drunk, reportedly launched into a rant against his co-stars for eating without him. When Mr Grover attempted to calm him down, Mr Sharma allegedly railed at him and hit him with a shoe. Mr Sharma later apologized to Mr Grover on Twitter and received a rebuke in response.
The Kapil Sharma Show
, mired in controversy for weeks now, has lost other cast members as well as Sunil Grover but has added comedian Raju Srivastava to its line-up.
The show's contract with Sony, the channel which airs it, has reportedly been extended by a month
. It was to have ended in two weeks.
(With inputs from IANS)