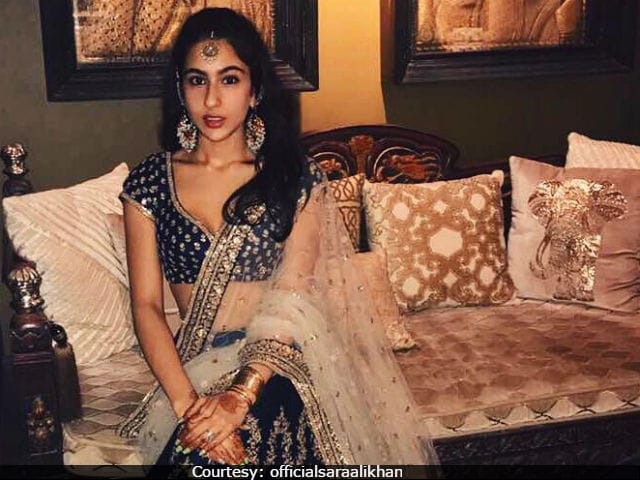 Highlights
Last week, Sara hung out with SRK and his son at KJo's birthday bash
Sara is the daughter of Saif and Amrita Singh, who divorced in 2004
Sara made her first showbiz appearance at an Ambani soiree
New Delhi:
All systems seem to be go for
Saif Ali Khan's 24-year-old daughter Sara Ali Khan
's Bollywood debut, exact details of which are yet unclear -
Salman Khan and/or Karan Johar are said to be involved
. It might be a while before we know for sure which film it is that Sara has been cast in and opposite whom - but work has already begun on another front. The week began with two posts on social media featuring the budding actress, shared by Malaika Arora and Nimrat Kaur. While the big guns aren't out yet, Bollywood's PR machinery is seemingly grinding into action. Sara is the daughter of actors Saif Ali Khan and Amrita Singh, who divorced in 2004. He married Kareena Kapoor in 2012 - none of this lot are on social media (except Sara herself and she's fairly inactive) and so, it is left to the good offices of others to help talk Sara Ali Khan up online (Malaika and Kareena are very good friends).
See the posts here:
Last week,
Shah Rukh Khan, no less, posted a picture of Sara hanging out with him and son Aryan
at Karan Johar's birthday party:
A photoshoot of Sara was posted by designer Sabyasachi a while ago:
It doesn't do to ignore social media these days, even though some of Bollywood's biggest stars resolutely keep their distance. Saif and Kareena aside, Aishwarya Rai Bachchan, Ranbir Kapoor and Kangana Ranaut do not have official accounts on either Facebook, Twitter or Instagram and seem determined to remain disconnected. Several lesser stars shine brightest online rather than on screen - actresses like Disha Patani and Nargis Fakhri each have over 5.5 million Instagram followers, an audience greatly more significant than their body of work.
Sara Ali Khan is relatively low-profile, which is why two Instagram posts about her in a single day and from two separate sources is an unexpected headline. Unlike Sara, another debutant-in-making is in no apparent need of a social media boost. Jhanvi Kapoor, the 19-year-old daughter of actress Sridevi and producer Boney Kapoor, is also on the brink of striking out in Bollywood. She's already a star of sorts online - Jhanvi is routinely photographed around town at celeb dos, pictures of which are posted on her mother's Instagram more often than not.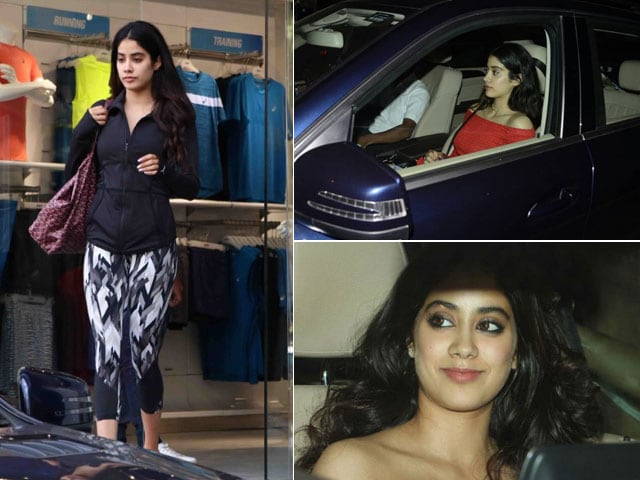 A couple of years ago, Sara Ali Khan made her first showbiz appearance at an Ambani soiree, prompting speculation that she would soon be offered a film. She was then still a student at Columbia University - graduating only recently, in fact - and mother Amrita Singh had to dismiss reports of a Yash Raj Films project, clarifying that it was she who was starring in the film.
Until we know more about Sara's first film, we'll be scanning social media for updates on her.