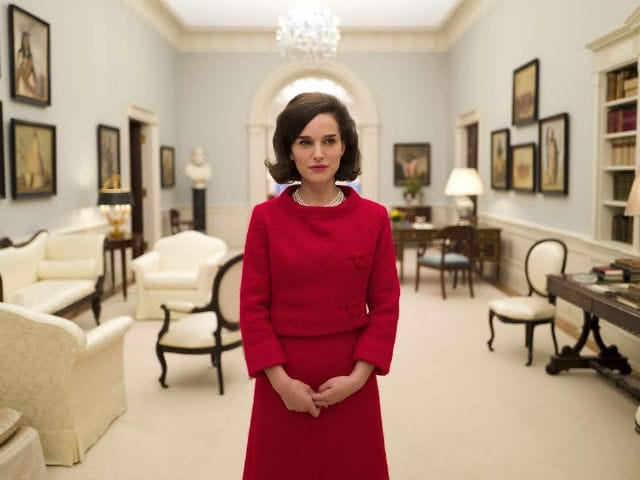 Highlights
Natalie will be seen in US First Lady Jacqueline Kennedy in new biopic
The actress was worried about nailing an accurate portrayal of Jackie
The film has been directed by Pablo Larrain
Los Angeles:
Actress Natalie Portman has says playing former American First Lady Jacqueline Kennedy in new biopic
Jackie
was one of the most "daunting" roles of her career.
The 35-year-old actress was thrilled to be cast as the former American First Lady, who was married to President John F Kennedy until his assassination on 21 November 1963, but because of the history surrounding her she was worried about nailing an accurate portrayal of Jackie, reported
Entertainment Weekly.
"She's so well-known in terms of what she looks like and what she sounds like and how she moves, so to get that is definitely daunting," Natalie said.
The film focuses on Jackie as she tries to carry on with her life after being widowed due to Lee Harvey Oswald shooting her husband dead.
Natalie's performance earned rave reviews when the film was screened at the Venice Film Festival last week, and she has praised director Pablo Larrain for providing set on which she could do her best work.
The Oscar winner, who appeared at the Toronto International Film Festival at the weekend to promote the film, said: "(The set) was really playful and improvisatory, and I think it allows us to see many different sides of her.
"(We see) the toughness of who she was, dealing with what she had to go through while keeping herself together for the sake of the country and her family, and also the vulnerability and the intelligence of how she really crafted (JFK's) legacy," Natalie said.
(This story has not been edited by NDTV staff and is auto-generated from a syndicated feed.)