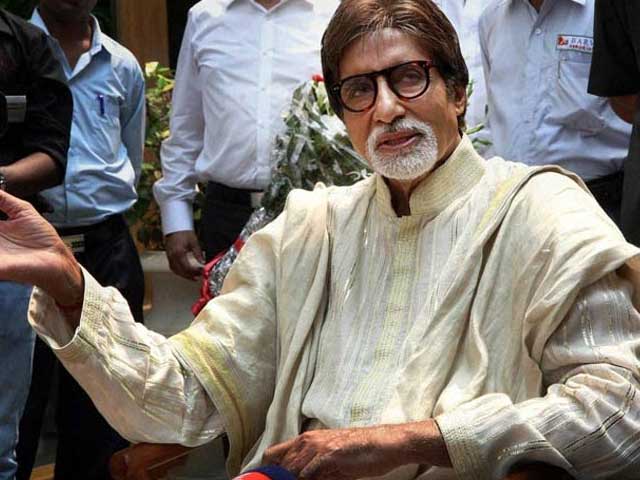 Remembering Harivansh Rai Bachchan on his 12th death anniversary on Sunday, his son and megastar Amitabh Bachchan paid a tribute to the noted poet.

Harivansh Rai, who is credited with works like Madhushala and Agneepath, died on January 18, 2003.

"It is the death anniversary of my Father. When you think of those moments it sends shivers, apprehensions, prayer and remembrance to the one departed, especially when it happens to be your own Father," the 72-year-old posted on his official blog on Sunday.

"I shall be in prayer with him in his surrounding, for whatever little that we can do for him, it is after all the day of his passing. My Father... my father... lost today but in my thoughts and mind continuously... where do they go, and where are they that seek indifference to their problems."


Many wonder if they reached the doors of heaven, of meeting that phantom like 'old man' with rather large beard and a guffaw at his disposal... reverential and obedient and filled with pardon to be sought from the one that sacrificed his," he added.
Meanwhile, Big B, currently busy promoting his forthcoming film
Shamitabh
, has cut his finger.
He tweeted:
T 1741 - It is the one greatest test for an actor to be at multiple channel interviews, answering the same question in different style !!

- Amitabh Bachchan (@SrBachchan) January 17, 2015
He added

T 1741 - The kite finger cut had just healed when there was fresh blood all over ... sounds gruesome no ..??? Ok no more .. basta !!

- Amitabh Bachchan (@SrBachchan) January 17, 2015