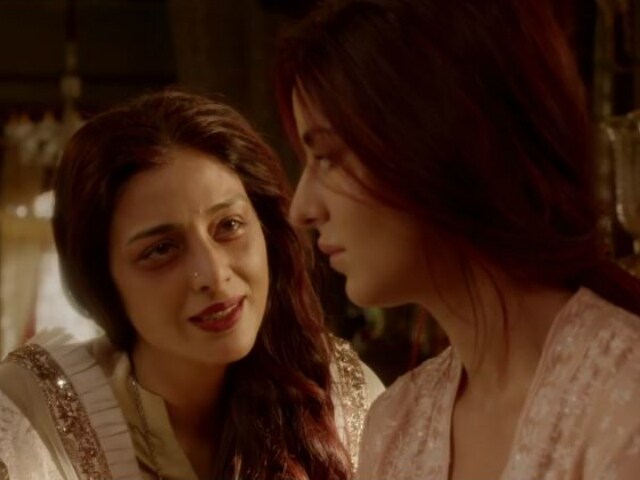 Mumbai:
Director Abhishek Kapoor said that he doesn't expect any trouble from the censor board for the kissing scene in his upcoming film
Fitoor
.
Pictures of Katrina Kaif and Aditya Kapoor's onscreen intimacy for a scene in
Fitoor
recently went viral.
When asked if the director expected censor troubles on the scene, Katrina interrupted saying, "Who said that? There is nothing like that."
Abhishek said, "I am not expecting any kind of trouble. I have not done anything wrong. I am not going to anticipate something that I don't perceive should exist. Keep the negativity away."
Meanwhile, there were reports that Ajay Devgn would feature in a cameo in the film.
When asked about it, Abhishek said, "I don't want to comment."
Regarding a dialogue "
Kashmir maangoge toh chir denge
" mouthed by Aditya in the film, Abhishek just offered, "Don't want to talk about the dialogue more now." (Also Read:
Abhishek Kapoor Explains Why Rekha Walked Out of Fitoor
)
When asked if the character of Tabu has any association with Pakistan, the director said, "Not really Pakistan. It is not an anti-Pakistan film. There are moments in the film when the character behaves in a certain way."
Fitoor
is based on Charles Dickens'
Great Expectations
and will release on February 12.