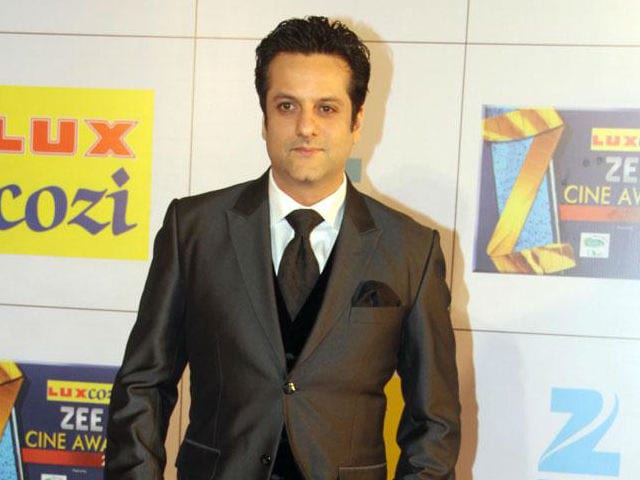 Highlights
Some Twitter users trolled Fardeen Khan for gaining weight
Others are of the opinion that body shaming Fardeen is not funny
Fardeen Khan was last seen in 2010 film Dulha Mil Gaya
New Delhi:
Twitter found a new celebrity to body shame this time. On Friday, actor Fardeen Khan started trending on social media with Twitterati taking a dig at his recent weight gain story.
The recent pictures of Fardeen, 42, show that he has put on a few kilos. For example, Anu Dewan posted a picture on Instagram with Fardeen, his cousin Sussanne and her husband Sunny Dewan:
"But so what," asked some Twitter users:
Why is everyone trolling Fardeen Khan? Don't people gain weight? What's the the big deal?

— Urvashi (@glimmer318) May 20, 2016
Monday: Body shaming isn't cool.
Friday: HEHE Fardeen Khan mota ho gaya. Chee mote.

— Shit Indians Tweet (@AllIndianTweets) May 20, 2016
So I expect anyone who stands up for body shaming when it comes to actresses to stand up for Fardeen Khan as well.

— Natasha Puri (@Natashapuri) May 21, 2016
Read a few horrible, extremely nasty tweets on Fardeen Khan for gaining weight. Twitter can be such a ruthless medium, how sad! #BodyShaming

— Sanyukta Iyer (@Sanyukta_Mirror) May 20, 2016
Here are a few of the "horrible and extremely nasty tweets" about Fardeen:
Fardeen Khan is like Anant Ambani in reverse pic.twitter.com/lwoHhbQ4K7

— Sand-d Singh (@Sand_In_Deed) May 20, 2016
Fardeen Khan is now antonym of Adnan Sami. pic.twitter.com/NX9aC0pYAS

— Money (@iManiish) May 20, 2016
Fardeen Khan ate his career.

— NumbYaar (@NumbYaar) May 20, 2016
Fardeen Khan's daughter must b very disappointed with people making fun of her father...I agree..You shldn't make fun of someone's Motapapa

— Tiilooo (@CineMaakiKasam) May 21, 2016
Fardeen has starred in hit films like
No Entry
and
All The Best
, but most of his films like
Khushi
,
Pyare Mohan
,
Kitne Door Kitne Paas
and
Acid Factory
tanked at the box office.
He was last seen in 2010 film
Dulha Mil Gaya
.