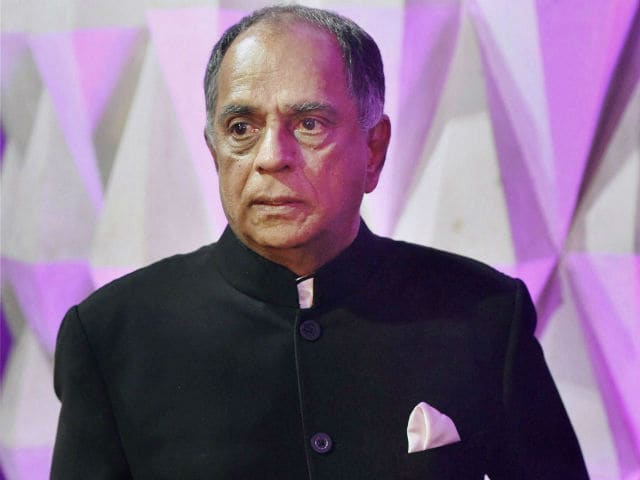 Highlights
Pahlaj Nihalani explains how the certification process is flawed
Contrary to the popular belief, CBFC can censor films, he said
Prasoon Joshi replaced Pahlaj Nihalani as Censor Board chief
New Delhi:
Pahlaj Nihalani, former chairperson of the Central Board Of Film Certification, talked about the flaws of the certification system in India in an interview with news agency IANS. He said that the certification process has 'two cracks' and added that he also wrote to the government for revision in the certification process. "
There are two cracks in the whole system
, which have not been addressed correctly, and therefore the wrong projection of CBFC has gone to the public. Most countries have rating systems. In our country, the rating system needs to be improved. We have 'U' (unrestricted), 'U/A' (parental guidance for children below the age of 12 years) and 'A' (restricted to adults) rating. We need a rating in between as well, and that is not happening," Mr Nihalani told IANS.
He explained with the example of SS Rajamouli's
Baahubali: The Conclusion
and Hrithik Roshan's
Kaabil
, both of which released earlier this year. "
Kaabil
, which we gave a 'U/A' rating - which means children of 12+ are allowed to watch under the guidance of parents - got 15+ rating in London, which means children under the age of 15 are not allowed to watch it.
Baahubali 2
, which we gave 'U/A', got a 15+ rating abroad. So there are different rating systems that exist and we also need to bring that reform," he said.
"I joined as CBFC chief on January 18, 2015, and by February, I had written a letter to the government demanding a new rating system. We need a rating between 'U/A' and 'A'," Mr Nihalani added.
But certification was only one of the reasons why Mr Nihalani became unpopular during his tenure. The filmmaker, who is
presenting erotic thriller Julie 2
, said that CBFC can also censor films, contrary to the popular belief. "Mr Rajyavardhan Singh Rathore came to Mumbai and said in public that CBFC is a certification board where we are not supposed to censor anything, but just certify. Following the rule book, how would you certify a film, if there is no rating between 'U' and 'U/A', between 'U/A' and 'A'? How can you pass a film that hurts sentiments? Therefore, censorship is needed, and CBFC always existed to censor and certify films for public viewing," he said.
Mr Nihalani censored several intimate scenes, political references and even the duration of a kissing scene in Hollywood film
SPECRE
. He demanded that the term 'intercourse' be omitted from Shah Rukh Khan's
Jab Harry Met Sejal
. He earned the title of '
Sanskaari
' because of all this and more. Mr Nihalani says he's 'proud' of it.
Julie 2
, which will be distributed by Pahlaj Nihalani, was recently cleared without cuts and with 'A' certification. Mr Nihalani was happy with the Censor Board's decision, which is now headed by adman-lyricist Prasoon Joshi. "Adult family members can surely sit down and watch it together", he said.
Julie 2
is releasing on October 6 and features Raai Laxmi in lead role.
(With inputs from IANS)