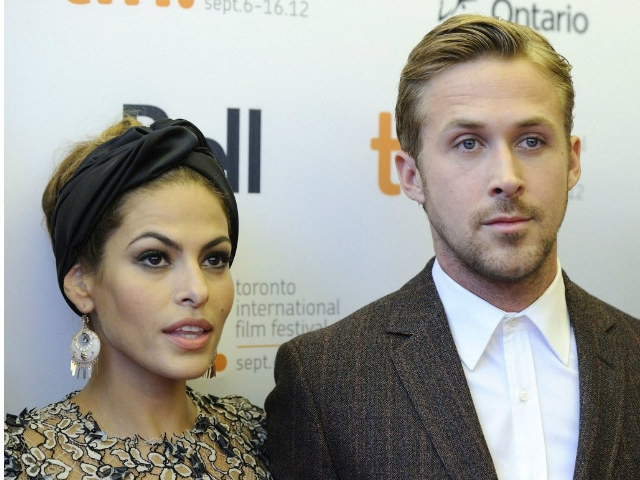 Highlights
Ryan Gosling won Best Actor - Comedy/Musical at the Golden Globes
'Sweetheart, thank you,' said Ryan Gosling during his acceptance speech
Ryan Gosling and Eva Mendes have two daughters together
New Delhi:
"Ryan Gosling, like all the nicest people, is Canadian,"
Meryl Streep said in her now-viral Golden Globes speech
on Sunday night. She said it well - sometime before she received the Cecil B DeMille award for lifetime achievement, Ryan Gosling won both Globe for Best Actor - Comedy/Musical and hearts with his thank you speech addressed to 'sweetheart' Eva Mendes. Eva, 42, acknowledged her partner's compliments with a post on her Instagram account in which she captioned a picture of singer Janelle Monae on the Golden Globes red carpet as "Obviously this wasn't my favourite moment of the night...but it was definitely my favourite style moment" - the inference being that her favourite moment was when he said "
Sweetheart, thank you
," melting millions of hearts.
Here's Eva's Instagram post:
On Sunday night
, Ryan Gosling, 36, won Best Actor - Comedy/Musical for his performance as jazz pianist Sebastian in
La La Land
, which made
Golden Globes history with seven wins
. After joking about how he had been mistaken for fellow Canadian and Globe nominee Ryan Reynolds once too often, Ryan Gosling said, "I just would like to try and thank one person properly, and say that while I was singing and dancing and playing piano and having one the best experiences I've ever had on a film, my lady was raising our daughter, pregnant with our second and trying to help her brother fight his battle with cancer. If she hadn't taken all that on so that I could have this experience, would surely be someone else up here other than me to today. Sweetheart, thank you." He dedicated his Globe to Eva's late brother Juan Carlos, who died last April.
Ryan Gosling and Eva Mendes, who co-starred in 2012 film
The Place Beyond The Pines
, have two daughters together.
La La Land
, directed by Damien Chazelle and co-starring Emma Stone,
leads the BAFTA nominations
and is expected to be at the forefront when the Oscar nominations are revealed later this month.