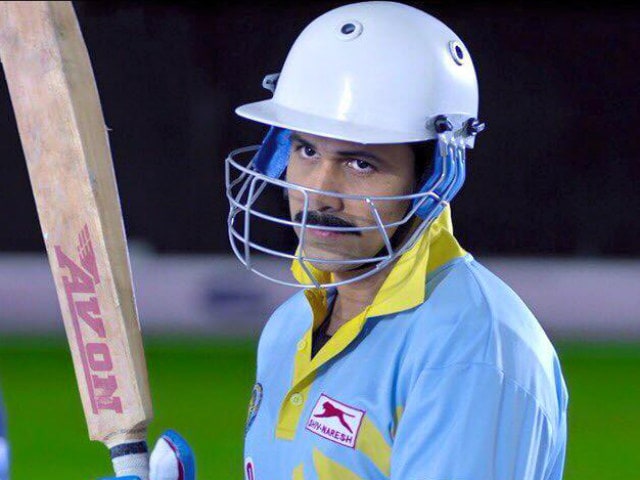 Highlights
Emraan stars as protagonist Mohammad Azharuddin in Azhar
Emraan Hashmi played the role of a bookie in Jannat
Azhar also stars Prachi Desai, Nargis Fakhri and Lara Dutta
Mumbai:
Actor Emraan Hashmi, who features in another cricket-based movie
Azhar
, after
Jannat
, said that he doesn't know why he always gets films with the controversial match-fixing angle.
"
Jannat
released six years ago, and there was a match-fixing sub-plot in that film as well. So I don't know why I get only these controversial parts of cricket," he said.
"But there is an inspirational story in
Azhar
as well, because Azhar
bhai
(former cricketer Mohammad Azharuddin) with his captaincy helped us win for 10 years, and unfortunately in 2000, a big controversy happened," Emraan said at a radio station while promoting the film.
In
Jannat
, Emraan played the role of a bookie who had a particular gift of predicting cricket scores but eventually starts fixing matches. The film was a success at the box-office.
Emraan now plays a character based on former Indian cricket captain Mohammad Azharuddin, who was accused of match-fixing in 2000. After the incident, he was banned by the Board of Control for Cricket in India (BCCI) for life. The ban was, however, lifted in 2012.
"
Jannat
was the starting point. From
Jannat
to
Azhar
, it's been a very good journey," he said.
When asked about
Azharuddin's inputs for preparation of his role
, he said: "This (match-fixing) is one dimension of cricket which Azhar
bhai
shared with us and also a lot of anecdotes about the sport."
"The world of cricket is such that we have seen it from a distance. We obviously love the sport, but we don't know about the conversations that take place in the locker rooms or the camaraderie between the players, the jokes and fights between them. We have not seen in detail these things during the 12 years of the match-fixing controversy," Emraan said.
Azhar
also stars Prachi Desai, Nargis Fakhri and Lara Dutta.