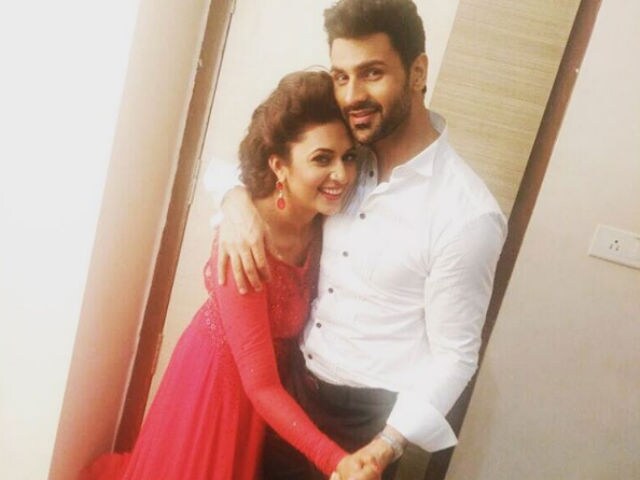 Highlights
Divyanka and Vivek feature in the TV show Yeh Hai Mohabbatein
They will get married on July 8 in Bhopal
It will be a private affair with only close friends and family: Vivek
New Delhi:
Television star Divyanka Tripathi, known for her role on the show
Yeh Hai Mohabbatein
, is prepping for her wedding to co-star Vivek Dahiya on July 8. In an interview to
The Times of India
, Vivek revealed details of their wedding, which will be held in Bhopal. The reception will take place in Chandigarh.
Vivek said that his friends and colleagues from the industry are busy with their shows and they might not be able to attend the wedding and reception.
"The wedding will happen at Bhopal, which will be a private affair with only close friends and family in presence. There will be not more than 300-400 people present there. The reception will happen in Chandigarh. It is not feasible for the actors and our industry friends to leave all their work and fly down to Bhopal and Chandigarh for our wedding ceremonies," Vivek told
TOI
.
However, the couple may celebrate with their friends in Mumbai after the ceremonies.
"We are still working on it. Even if it happens, it will not be a very big bash but a small private affair with all friends in presence," Vivek
TOI
.
Apart from work, wedding preparations are also keeping Vivek and Divyanka busy. Vivek's
shaadi
outfit is ready but Divyanka isn't done with her dress as yet.
"Wedding preparations have been going good. Our costumes have been locked. Actually mine has been done, while Divyanka is still working on hers. You know how women are. Though we don't have much preparation from our sides, our families are taking care of everything," Vivek
TOI
.
Vivek will be wearing a
shervani
at his wedding and a tux and suit for the rest of the functions. His outfits have been designed by TISA.
It appears that life after marriage will be slightly difficult for the actors as they do not plan to take a break immediately after their big day.
"No, we will not take a break straight away. In fact we are thinking of taking a 10 days break in August or October," Vivek
TOI
.
As for a honeymoon destination, "It will be a surprise for Divyanka. There are a couple of places that I have thought about, but will finalise when the time nears," Vivek
TOI
.
Vivek is a busy man, currently juggling his shows
Kawach
and
Yeh Hai Mohhabatein
. Quality time together is hard to come by but they manage.
"We do meet each other twice in a week on the sets since she is working with the same production house. We mingle and have dinners and lunches together once or twice in a week. Yes, I do find time for Divyanka and she does the same for me," Vivek
TOI
.
They also do not have the time to shop together. Thanks to their busy schedules.
"No, we don't get the time like other couples to go out shopping and selecting things together. We don't go window shopping or anything. I have decided upon this one designer from Mumbai, who has been making all my outfits for the wedding and other ceremonies," Vivek
TOI
.
Divyanka Tripathi and Vivek Dahiya, both 31, got engaged in January this year. Divyanka is the star of shows like
Banoo Main Teri Dulhann
,
Chintu Chinki Aur Ek Badi Si Love Story
and
Mrs. & Mr. Sharma Allahabadwale
. Vivek was also seen in the show
Ek Veer Ki Ardaas...Veera
.