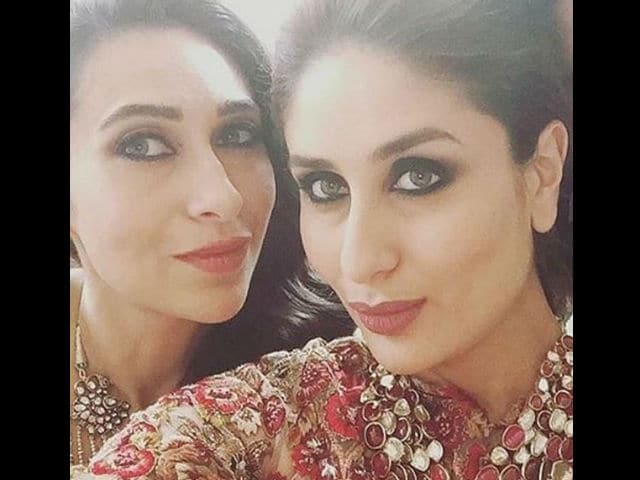 Highlights
Kareena said she is a selfie queen
I have never thought of anything, I just follow my heart, she said
Kareena will next be seen in Veere Di Wedding
Mumbai:
Actress Kareena Kapoor Khan calls herself a "selfie queen" and says she is so obsessed with selfies that she takes them every 5-10 minutes.
Kareena said this in the upcoming episode of
Vogue BFFs
show, where she was present along with her fashion designer friend Manish Malhotra.
When asked by show host Kamal Sidhu about the last picture took on her mobile phone, the actress said, "I am a selfie queen. So, I keep taking pictures of myself, so it's probably every five-ten minutes."
Kareena, who is expecting her first child
with husband, actor Saif Ali Khan in December, said though she never planned her life, one thing she was sure since childhood was that she wanted to be a huge star.
"
I have never planned anything
and Manish is like a brother to me, so, he would know. I have never thought of anything, I just follow my heart. The only thing I pictured as a child was that I wanted to be a huge star," the 36-year-old actress said.
Lavishing praise on Kareena, Manish said, "The first time I met her was when she was nine years old and I had gone to meet Karisma and her mother as I was going to style Karisma.
When I was speaking to Karisma, this young girl (Kareena) with short hair was just listening to it with so much attention and like, 'When am I going to be next'?"
"I knew it that day, the first time I saw her that this girl is going to be a huge star," the designer added.
When Kamal asked her about the most fake compliment she has received, Kareena said, "I hope the compliments I have got are not fake! I don't deserve fake compliments."
Kareena Kapoor Khan, who was last seen in
Udta Punjab
this year,
will soon begin shooting for Veere Di Wedding
with Sonam Kapoor, Swara Bhaskar and Shikha Talsania.
(Except for the headline, this story has not been edited by NDTV staff and is published from a syndicated feed.)