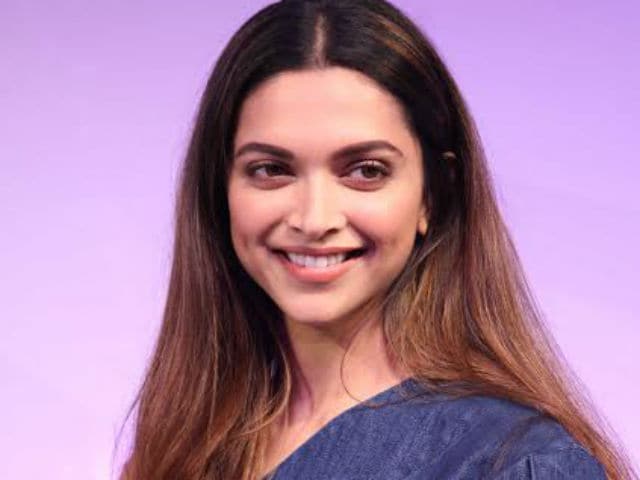 Highlights
Padmavati is 'consuming' Deepika's life
'Rumours about lots of films I'm supposedly doing,' she says
'Not classy when untrue information is given out,' she says
New Delhi:
Actress
Deepika Padukone, back in India
after her
Hollywood debut xXx: Return of Xander Cage
and now busy shooting for her upcoming Bollywood film
Padmavati
, has clarified that she currently not working on any other films. Deepika told news agency PTI in Mumbai on Thursday, "I had always maintained, when I am offered a film I'll talk about it, if not I'll never talk about it. All the speculation can go on. The
only film I am doing now is Padmavati
, it's consuming all my life. When I have something else to talk about I will do that." The 31-year-old actress was referring to rumours that suggested she had been cast in a Bollywood remake of Mr & Mrs Smith with actor Sidharth Malhotra.
The usually diplomatic Deepika Padukone was rather indignant. "Let's set the record straight because there have been a lot of rumours regarding a lot of films I am supposedly doing. I think usually there is a lot of dignity involved when an actor is approached for a film, whether it's a narration, an actor saying yes or no to a film," she told PTI.
She also appeared to be upbraiding the media, or its sources, for reporting irresponsibly. "There is a certain decorum, conduct, when you're offered a film, whether you do it or don't. Sometimes it's not classy when certain information is given out when it's completely untrue," Deepika told PTI.
Padmavati
, directed by Sanjay Leela Bhansali, is a period film based on the legend of Rani Padmini of Chittor, who is popularly supposed to have committed jauhar when Emperor Alauddin Khilji invaded the kingdom. Deepika Padukone plays the title role, with Ranveer Singh cast as Alauddin Khilji and Shahid Kapoor playing her husband Ratan Singh. The film has been opposed by a Rajput group called Karni Sena which attacked Mr Bhansali on set in Jaipur, claiming that the script inaccurately implies a romantic connect between Padmini and Alauddin. Sanjay Leela Bhansali has denied that it does.
Padmavati will be Deepika's first Bollywood film since 2015's
Bajirao Mastani
, also made by Mr Bhansali and co-starring Ranveer. Earlier this year, she made her Hollywood debut opposite
Vin Diesel in xXx: The Return Of Xander Cage
.