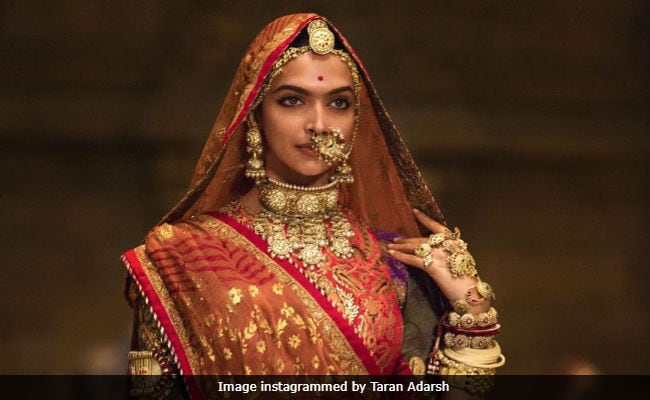 Highlights
"Padmaavat" has collected over Rs 200 crore in two weeks
PadMan started on a decent note with Rs 10 crore collection on Day 1
In the weekend more people will go to watch our film: Deepika
New Delhi:
Akshay Kumar's
PadMan
has hit the screens ending the two-week monopoly of Deepika Padukone's "
Padmaavat
" on the box office.
PadMan collected a decent sum
(Rs 10 crore) on the opening day but the 32-year-old actress told news agency IANS that it's not over yet. "It's not over as in the weekend more people will go to watch our film." With
over Rs 200 crore in its pocket
, "
Padmaavat
" is Deepika's Padukone's highest-grossing film. The actress tanked director Sanjay Leela Bhansali and her co-stars for making it happen. "I think for me, Ranveer's contribution in the film as well as Shahid's contribution is something that I will always cherish. I think it was very gracious of them to give so much to this film and I am so happy that together we get to celebrate the success," she told IANS.
But team "
Padmaavat
" hasn't had time to celebrate the film's roaring success yet. "To be really honest, I think there hasn't been any time to celebrate the success because there is so much happening right now. Of course, it is the time for celebration,' Deepika said.
"
Padmaavat
" opened after months long battle with Rajput Karni Sena and fringe groups opposing the film's release. Several death threats were also issued for Deepika Padukone and director Bhansali but the actress told NDTV she was never scared. Speaking to IANS, Deepika said: "As far as my film is concerned, I had said this earlier as well, there is no stopping it. I think it deserves all the kind of love and blessings that we are receiving. I think box-office numbers are again testament of that and it's not over yet."
"
Padmaavat
" is based on Malik Muhammad Jayasi's ballad of the same name. The film also stars Aditi Rao Hydari and Jim Sarbh.
(With inputs from IANS)