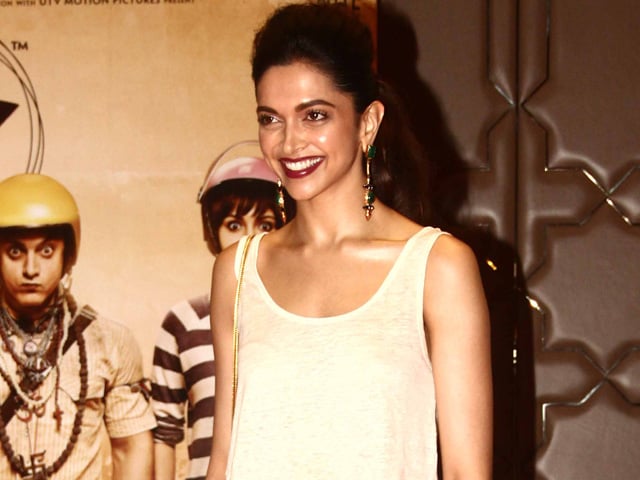 Mumbai:
Actress Deepika Padukone, who has become a board member of the Mumbai Academy of the Moving Image (MAMI) film festival, said that it is a great platform to nurture fresh talent.
Deepika, 29, joined filmmakers Anurag Kashyap, Farhan Akhtar and Karan Johar, among others on the board of trustees of the MAMI film festival.
"MAMI is India's leading film festival and I am proud to be on its board. It's a wonderful space to discover and nurture fresh talent, build audiences and interact with other talents from across the world," Deepika said.
Last year, the Mumbai Film Festival faced a lot of hurdles to gather funds. Many prominent personalities had donated substantial amounts for staging the event. (Also Read:
MAMI Has to go Beyond Sounding Like an Indian Relative, Says Karan Johar
)
Along with Chairperson Kiran Rao and festival director, Anupama Chopra, other members of the new board of trustees are Vikramaditya Motwane, Riteish Deshmukh, Anand Mahindra, Chairman and MD, Mahindra Group, Ajay Bijli, Chairman and MD, PVR Pvt Ltd and Siddharth Roy Kapur, MD, Disney.
This year, the board has roped in Jio - a digital venture of Reliance - to support the festival for the next three years.
"We are delighted to announce that the Mumbai Film Festival has found its patrons, Reliance Jio and Star Network who see the rightful potential of MAMI and have joined hands with us to take the festival to the next level," Kiran Rao said at a press conference.
(MAMI) unveiled its new and vibrant brand identity for the 17th Mumbai Film Festival with its sponsor partners - Title Sponsor Partner, Reliance Jio Infocomm (RJIL) and Associate Sponsor Partner, STAR India.
"Films are a celebration of life they add joy, educate us, provoke us and make us think. Films influence our lives in many ways. Jio is Reliance's next generation business and also a celebration of life. It is ushering in the digital age and is bringing fast internet services to all of India," Nita Ambani, Founder & Chairperson, Reliance Foundation, said.
The 17th Mumbai Film Festival will be held here from October 29 to November 5.