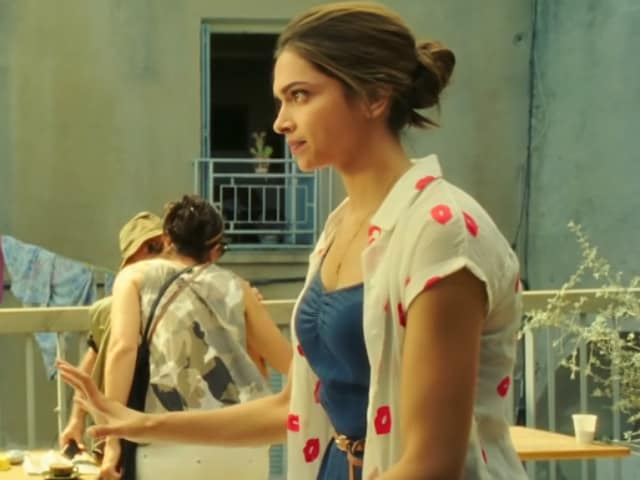 New Delhi:
Deepika Padukone admitted that she loved using a few expletives for a scene in her upcoming film
Tamasha
.
The official trailer of
Tamasha
shows Deepika hurling swear words at a man who does not allow her to make a phone call.
When asked about the sequence she said, "Abusing people does not come naturally to me. So, in the scene where I am asking a man to allow me to make a phone call and he does not budge and I abuse him, I enjoyed it a lot."
"It was fun because I don't get to do that in real," Deepika told reporters.
The actress was in the capital with Ranbir Kapoor and director Imtiaz Ali to promote
Tamasha
, which opens on November 27.
It has been eight years since Deepika started her journey in Bollywood with
Om Shanti Om
and has worked in films like
Piku, Yeh Jawaani Hai Deewani, Finding Fanny
and
Cocktail
.
Deepika also said that she is finally in a place where she is enjoying her craft and being in front of the camera.
"I don't think I can talk about my own growth but I can say that I have learnt a lot. It has not been easy, especially for a person who comes from a different lifestyle, completely different background to adapt to a new city, new profession and people, not understanding anything about the craft but just being here because I am very passionate to be the best that I can be," said Deepika.
"I have that thing to learn. I don't mind criticism and accepting my mistakes and learning from all the films that I have done and the experiences that I had. I have learnt a lot and most importantly reached a stage in my life today where I really enjoy my craft and I enjoy spending time in front of the camera and milking that," she added.
After
Tamasha
, Deepika will be seen in Sanjay Leela Bhansali's
Bajirao Mastani
, which also stars her rumoured boyfriend Ranveer Singh and Priyanka Chopra.
Deepika was also asked who between Ranbir and Ranveer was a bigger prankster and the 29-year-old actress named Ranbir. (Also Read:
Ranbir Kapoor, Deepika Padukone Agree That Ranveer is 'Full Tamasha'
)