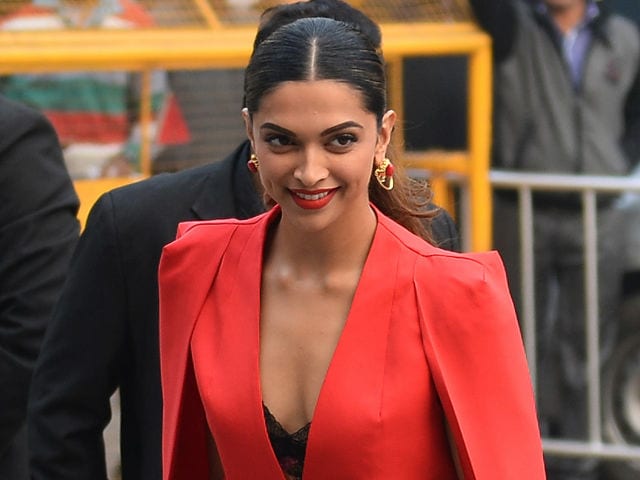 New Delhi:
Ravishing in red, actress Deepika Padukone looked every inch Bollywood's girl shining. The actress, who ruled the box office and hearts, also laid claim to the popular awards.
"I am happy that my hard work paid off," said Deepika. "It feels awesome," she added.
But was she surprised that it was
Piku
and not her turn as Mastani that won her the awards?
"No. I knew
Piku
was special, and yes
Tamasha
and
Bajirao Mastani
were there, but I'm glad I won for
Piku
. It has just given us all confidence that we can make films like these," she said.
In less than two weeks, Deepika gets set for a new innings - her Hollywood debut. After maintaining a diplomatic silence ever since news of her starring in Vin Diesel's
xXx: Return of Xander Cage
broke, the actress admitted, "I am excited, but very nervous. I'm stepping out of my comfort zone. I'm moving out of my country working with a new set of people so am very nervous." (Also Read:
Deepika Padukone Talks About Film With Vin Diesel, Says She's 'Nervous'
)
But why would she choose to do a Vin Diesel film, an unlikely choice for an actress who literally carries the film on her shoulders back home?
"I don't know why everyone feels like this for me. As an actor, it's always been to challenge myself to do different things and this seemed the right choice," she said. Deepika also said that earlier she had turned down projects since "things didn't work out right."
The actress, who has no Hindi film release for 2016, said that she wants to focus on her new project for which she is nervous, after that, she will decide on what next.
And finally, the man of the moment at awards with her - her
Bajirao Mastani
co-star Ranveer Singh; Does she feel he has now come into his own as an actor?
"I always felt like that the three to four years I have known him, he has that energy and exuberance he brings to his craft. People are noticing it now and what a splendid performance he gave in
Bajirao Mastani
. I am so very happy for him," said Deepika.
What is it we must keep a watch on? "Family and health," said Deepika, who was in Delhi to promote watch brand Tissot. On her front some exciting news? Well, we certainly are waiting. Watch: