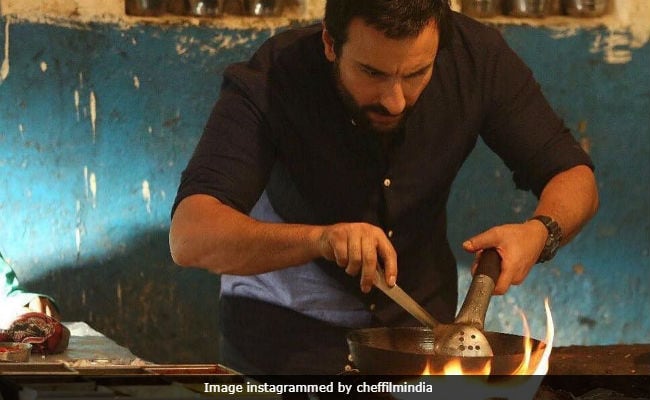 Cast: Saif Ali Khan, Padmapriya Janakiraman, Dhanish Karthik, Dinesh Prabhakar, Chandan Roy Sanyal
Director: Raja Krishna Menon
Rating: 3.5 stars

Raja Krishna Menon's remake of Jon Favreau's Chef may not contain much fresh-off-the-oven food for takeaway thought, but the film does radiate enough warmth, intelligence and energy to make for a worthwhile cinematic repast. This is an elegantly mounted film that stresses the importance of the human touch that makes all the difference between a truly mouth-watering meal and a passable one - a rule that be might applied equally to movie-making - while it underscores how second chances, when tapped right, can turn things around. It does both without resorting to heavy-handed means. Chef delivers its wares with gentle flair and without self-consciously calling attention to its methods.

The visually sumptuous and tonally spry film rustles up an array of delights as it follows an overly self-obsessed Michelin-starred chef who returns to his ex-wife and son in Kerala in order to start over after a momentary lapse in judgement lands him in an American lock-up and puts a big blot on his flourishing career.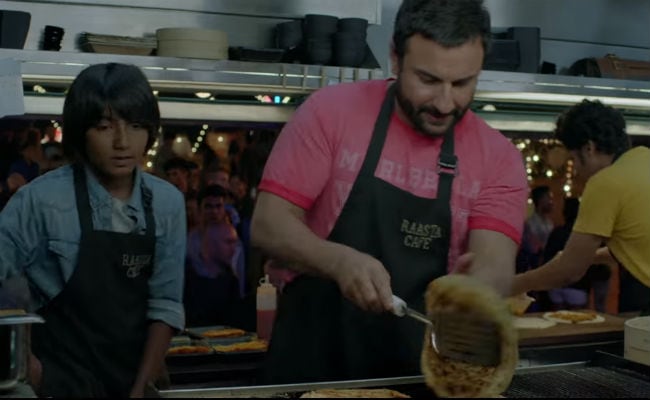 Chef celebrates the glory of food when it comes mixed with genuine love and passion. At one point, the protagonist reminds his young son of the guru ka langar in the Golden Temple, where feeding the hungry with one's own hands brings rab ki meher (god's blessings). The film is also an engaging relationship drama about a broken family in the process of mending fences.

Written by the director himself in collaboration with Ritesh Shah and Suresh Nair, Chef, a smartly indigenized version of the American original, adds up to a lively smorgasbord that is worth digging into and savouring. It is emotionally fulfilling, consistently peppy and laced with genteel humour. Menon opts for a restrained approach to the story of a disgraced chef who, egged on by his estranged wife, sets up a food truck in Kochi and, in the process, rediscovers his mojo on the personal and professional fronts.




The screenplay throws up many a droll moment. Malayali ka pyaar paana koi mazaak nahi hai (Securing the love of a Malayali is no joke), the hero quips in one scene. No sooner has he said that than a burly man appears from nowhere and protests against the chef serving food gratis. This is an affront to all Malayalis, he complains. So pay for what you eat, the hero suggests. The customer has a ready reply: Why should I when everyone else is eating for free? So there you are.

Chef is a feel-good drama that benefits from the nuanced colour palette that cinematographer Priya Seth (who also shot Menon's first two films, Barah Aana and Airlift) brings to the table. Her fluid camera flows as unobtrusively as water through the film, capturing Kerala's striking sights without letting the visual compositions turn into soulless images of the picture postcard variety.

The songs, composed predominantly by Raghu Dixit (who puts in an appearance in the foot-tapping Shugal lage le number) liven up the package with their verve and aptness.


Lead actor Saif Ali Khan, operating well within his comfort zone, slips adeptly into the skin of the mercurial Roshan Kalra, a Chandni Chowk man who, as a 15-year-old, ran away from home with dreams of conquering the world with his culinary skills.
He receives sturdy support from the actors around him. Padmapriya Janakiraman, in her second Hindi film since 2010's
Striker
, is an epitome of poise and grace in the role of a danseuse who has a life of her own but when push comes to shove does not shy away from helping her erstwhile husband get his life back on track.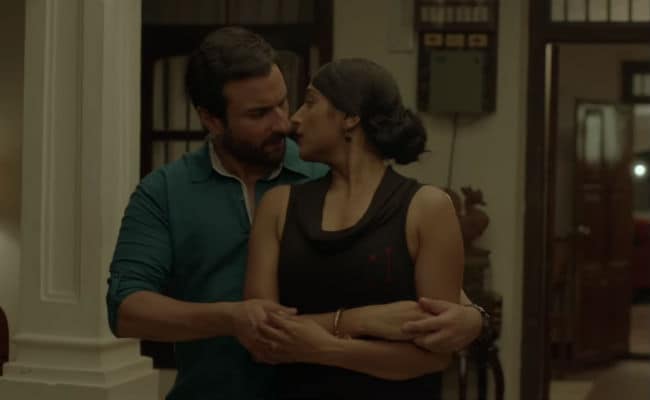 Chandan Roy Sanyal, an actor who is often wasted in walk-on parts in Hindi films, grabs the opportunity that Chef offers him with both hands. He plays the male protagonist's Bangladeshi aide with aplomb. Dinesh Nair, who enters the scene late in the film in the guise of an ex-army man roped in to drive Roshan Kalra's food truck from Kochi to Delhi via Goa, makes his presence felt in no uncertain terms.

Sobhita Dhulipala, last seen in Anurag Kashyap's Raman Raghav 2.0, has no more than two and a half scenes in the film as the chef's assistant in the US eatery Galli Kitchen who gets promoted when her boss is shown the door. She gives the role her best shot.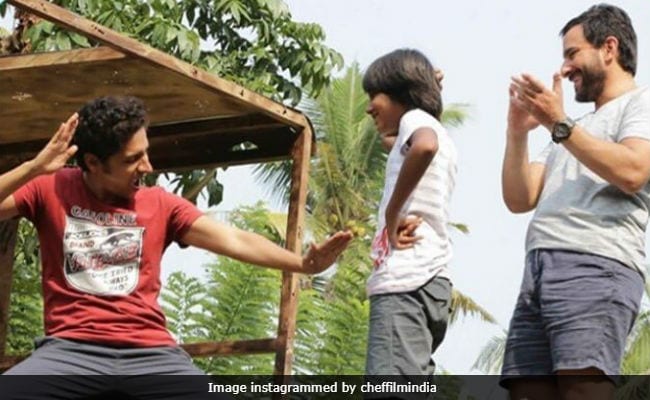 Chef receives its biggest booster shot from the performance of young Svar Kamble, who plays the role of Roshan's son, a boy raised by a single mother but eager to reconnect with his long-absent father. The actor projects an easygoing demeanour that serves as a sharp contrast to the volatility that his dad is usually susceptible to.

In getting the hero to make rottza - a cross between roti and pizza, in a variation on the Cuban avatar of the ham-and-cheese sandwich invented by the original chef - on the road to redemption, Chef showcases the power of cultural fidelity while upholding the need for adaptability. In the portions in the first half in which the father takes his son on a trip back to his roots - to Delhi and Amritsar, where he learnt the ropes from a sweetmeat seller and a dhaba owner before making the leap into the global arena - the son is all ears. As father and son learn the tricks of life from each other, they attain completion.


Chef
serves up a feast garnished with subtle spices. Its aroma is mild and delicate, but the after-taste lingers on for long. Watch it:
Chef is a film that is easy to fall in love with
.