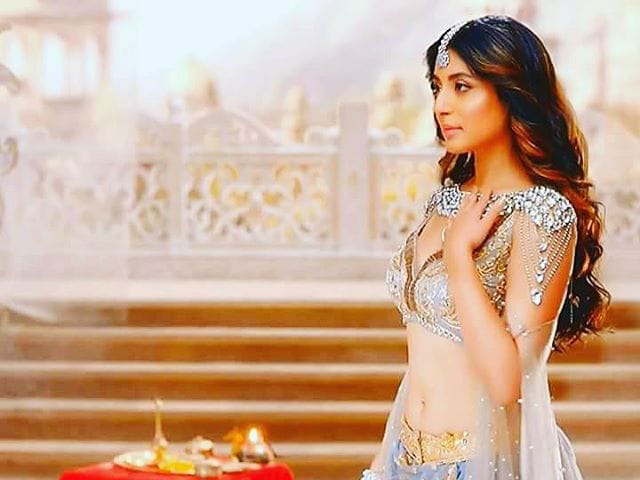 Highlights
Kritika Kamra plays Princess Chandrakanta in the show
She is a total surprise package in every episode, said Chandan Anand
The show is inspired from Devaki Nandan Khatri's novel
New Delhi:
Actress Kritika Kamra's version of
Chandrakanta
is a success and her co-star Chandan Anand, who plays Kroor Singh in fantasy fiction show, credits it her hard work and said that she's a "beautiful mix of practicality and emotionality," reports news agency IANS. Of Kritika Kamra's work, Chandan told IANS: "For the first time, I am sharing screen space with Kritika Kamra and I must say I am totally impressed with the way she is dedicated towards her work." Kritika Kamra plays Chandrakanta in the series which is
inspired from Devaki Nandan Khatri Hindi novel
, also titled,
Chandrakanta
. "Kritika is a beautiful mix of practicality and emotionality. She is a total surprise package in every episode of
Prem Ya Paheli Chandrakanta
", he added.
This is the second attempt to adapt
Chandrakanta
on television after the mid-1990s version ended abruptly due to financial reasons. Of his own character Kroor Singh, Chandan Anand told IANS: "Kroor Singh is a very funny, lovable and an overconfident person. He is older to Chandrakanta but still dreams of getting married to her. He will try his best to impress Chandrakanta and her father, King Jai Singh. He is one of the important pillars of the show."
Prem Ya Paheli Chandrakanta
apparently deviates from the original plot of the novel and talks about the love story of Prince Virendra Singh, played by Gaurav Khanna, and Princess Chandrakanta who are the reincarnations of King Harshvardhan and his wife. Harshvardhan possessed all the powers of the world and stored it in a
tilism
. Now, as Vijendra, he and Chandrakanta have to rediscover the
Tilism
and take charge of the powers.
(With IANS inputs)