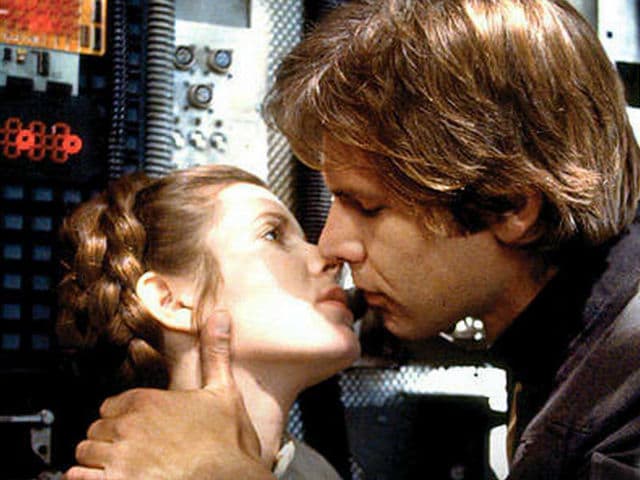 Highlights
Carrie was then 19, Harrison Ford a 33-year-old married father of two
It was so intense, says Carrie Fisher
Star Wars was the first big break for both actors
Los Angeles:
Actress Carrie Fisher has revealed a secret she kept for 40 years. In 1976, while filming the first of the iconic
Star Wars
films, she had an affair with co-star Harrison Ford.
Ms Fisher, now 60, told
People Magazine
that the affair lasted three months. She was cast as the female lead, Princess Leia. Mr Ford, 74, played Han Solo, maverick pilot and Leia's love interest.
Carrie Fisher was then 19, Harrison Ford a 33-year-old married father of two. For both,
Star Wars
was the first big break. They appeared as Han Solo and Princess Leia in the first three films and reunited for
last year's installment, Star Wars: The Force Awakens
.
"It was so intense," the actress-author said of the real-life romance die-hard
Star Wars
fans have wished into being ever since Han Solo and Princess Leia captured hearts.
"It was Han and Leia during the week, and Carrie and Harrison during the weekend," Ms Fisher told
People Magazine
.
Ms Fisher decided it was time to speak up after she chanced upon old journals written while she was filming on location in London.
"It has been 40 years," said Ms Fisher, who has collected her experiences on the sets of the
Star Wars
franchise into a book titled
The Princess Diarist
, excerpts from which appeared in
People Magazine
.
In it, she recalls being racked by self-doubt when she spent the night with Harrison Ford for the first time after a birthday party for director George Lucas. "I looked over at Harrison. A hero's face - a few strands of hair fell over his noble, slightly furrowed brow," she writes.
"How could you ask such a shining specimen of a man to be satisfied with the likes of me?"
The romance, which Ms Fisher claims took her by surprise, ran its course but she has only the fondest of memories. "I was so inexperienced, but I trusted something about him. He was kind."
Harrison Ford has not responded
to Carrie Fisher's revelation. He is now married to actress Calista Flockhart.
Carrie Fisher was married to singer Paul Simon for a year in the '80s.