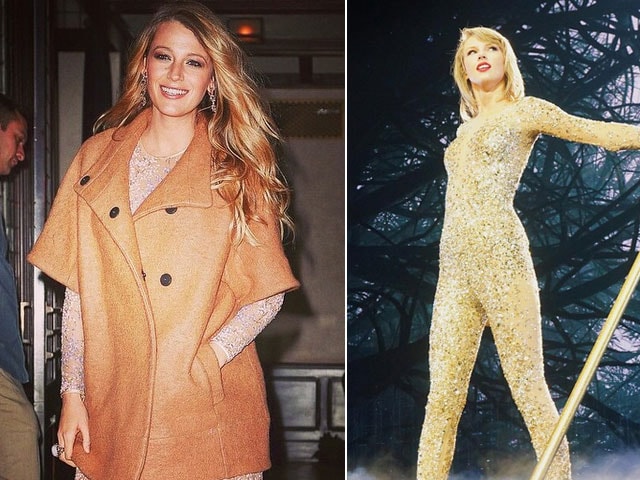 Los Angeles:
Actress Blake Lively silenced rumours of any kind of tension between her and Taylor Swift, with an endearing Instagram post. Sharing an image of the
Blank Space
singer with some members of her family, Blake wrote on Instagram: "Umm whoever thought I was throwing shade clearly doesn't know I have a 'Taylor Swift Please Be My Wife Voo Doo Doll.'" (Also Read:
Blake Lively Reportedly Cast in Woody Allen's Next Film
)
The former
Gossip Girl
star, who has nine-month-old daughter James with husband Ryan Reynolds, has dismissed claims that she took a swipe at Taylor and her "squad" with a photograph of herself and her co-stars in the new lipstick short film for an advertisement.
"Look how rad she is here making my niece Heather feel like a rock star. Love my Canadian family almost as much as I love Taylor Lively. I mean Swift. Ok, Fine we can hyphenate our last names," she added. This is what she shared:
Earlier, fans had slammed the 28-year-old actress, when she posted a still from the video shoot, which features Karlie Kloss, Julianne Moore, Naomi Watts, Jane Fonda, Amber Heard, Doutzen Kroes, Aishwarya Rai, Liya Kebede, Fan Binbing, Eva Longoria and John Legend and added a caption joking about the 25-year old singer's star-studded
Bad Blood
video. Here is the post from September 11: