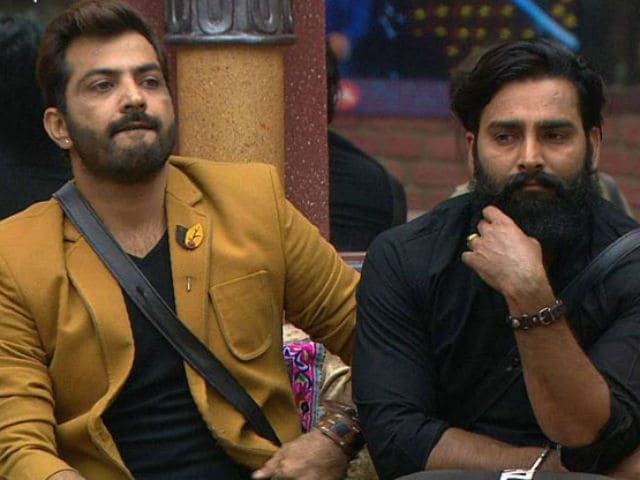 Highlights
Manu and Manveer fought and it wasn't a pretty sight
Manu asked Manveer to behave maturely
Priyanka Jagga warned Manveer against Manu
New Delhi:
With each passing episode,
Bigg Boss Season 10
is getting more interesting. The war over becoming the new captain of the house began on Wednesday, after Rohan Mehra's captaincy was taken away by Bigg Boss for not carrying out his duties effectively. The task set by Bigg to pick the new captain turned nasty after the two best friends, Manu Punjabi and Manveer Gurjar, were involved in a spat. Their arguments stooped to another level after Monalisa and Manveer fought over each other's behaviour. It was then that Manu intervened and told Manveer that he was being 'immature.' Manu's comments apparently miffed Manveer, who later said he cannot commit to the friendship any longer.
Ever since the show has aired, Manu and Manveer have been inseparable. They have given major friendship goals to other contestants and together, the
duo have proved to be tough competition
.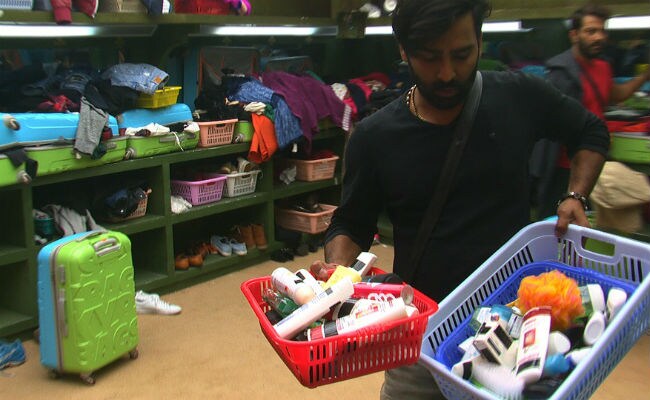 In the new captaincy task, which is currently underway, the contestants have been given test tubes containing coloured water, which represents each other's name. Whenever a buzzer goes off, each contestant has to empty their container according to their own wish, after which that person would be ousted from the captaincy race. Whoever has the test tube with his/her name till the end, wins the task. And after the episode that aired on December 1, Manu, Manveer and Gaurav are left in the race.
In last night's episode, Gaurav, while speaking to the contestants, expressed his desire to become the new captain and said he also thinks Manu could be his competition, to which Priyanka Jagga said she thought Manveer was a better choice over Manu. It seemed Priyanka's choice was not appreciated by Monalisa, who later said to Manu that she wanted him to become the captain.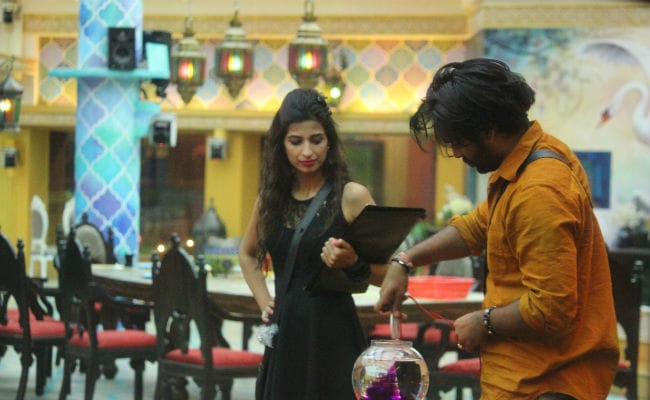 When Bigg Boss asked the contestants to further carry on the process, Manveer spoke to everyone and asked Monalisa whether she would empty her container. However,
Manveer's behaviour had upset Monalisa
and that ultimately lead to a fight between the two. In an attempt to settle things between his two best friends, Manu asked Manveer to act in a mature manner and think rationally. He also asked the two of them to resolve their issues amicably and not make it public, as others would enjoy it.
#ManuPunjabi tries to sort out things between #ManveerGurjar & @MonalisaAntara as she breaks down! #BB10pic.twitter.com/JMSs914fAd

— Bigg Boss (@BiggBoss) December 1, 2016
Well, Manu was right, as Priyanka made full use of the opportunity and tried to create a rift between the two best friends. She accused Manu of being manipulative and asked Manveer to be cautious.
Later in the night, Manu warned Manveer about how Priyanka was playing her game and creating a rift between them. However, an angry Manveer refused to agree with Manu.
Will all these instances bring an end to BFFs Manu-Manveer friendship? It will be interesting to see whether the two of them will choose friendship or captaincy.
As of now, Swami Om, Nitibha Kaul, Gaurav Chopra, Monalisa, Manveer Gurjar, Manu Punjabi, Priyanka Jagga, Rohan Mehra, Sahil Anand and Lopamudra Raut are safe from tomorrow's elimination process while VJ Bani, Rahul Dev, Jason Shah and Elena Kazan are in danger.