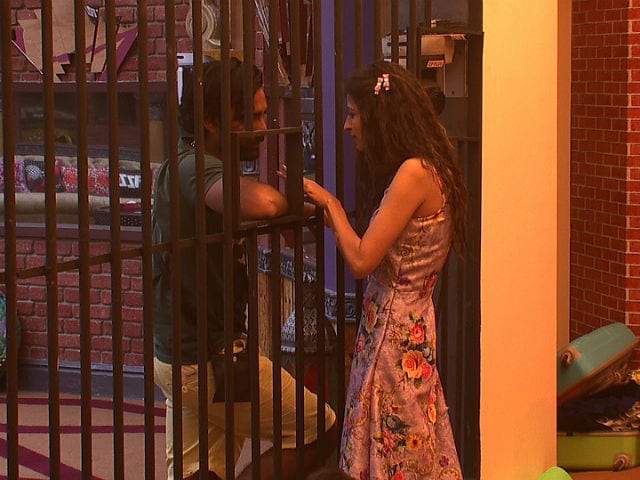 Highlights
Wild card entries pick Bani, Gaurav, Rahul, Nitibha for challenge task
Since no one picks Manveer, he is declared safe
Manu and Monalisa feel a change in Manveer's behaviour
New Delhi:
The
Bigg Boss 10
is brewing with tension. The wild card entries - Priyanka Jagga, (who was the first contestant to be eliminated from the reality show), international supermodel Jason Shah, Russian model-actor Elena Kazan and Indian actor Sahil Anand, have come to challenge the existing contestants- Rahul Dev, Gaurav Chopra, Lopamudra Raut, Rohan Mehra, Monalisa, VJ Bani, Manu Punjabi, Manveer Gurjar, Nitibha Kaul and Swami Om. In the show being aired on November 28, Priyanka's first step is to strike Manu, Monalisa and Manveer's friendship. She compliments Manu for playing the game well but advices him to keep a distance from Mona for his own good. Will Manu listen to Priyanka's advice?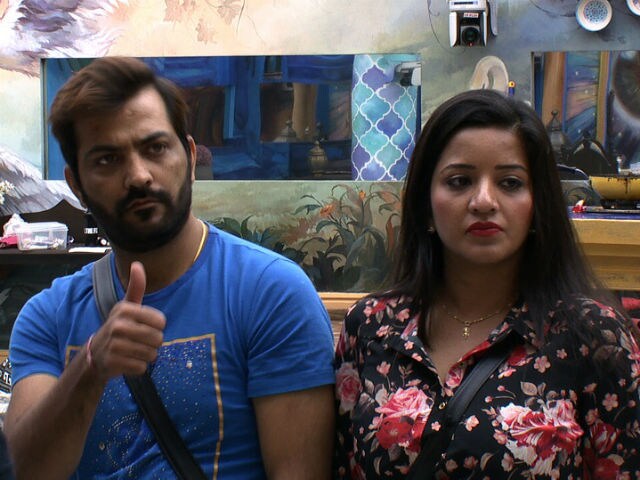 The day begins with Swami Om trying to manipulate Priyanka and Sahil. He says that the other contestants are plotting to get rid of them. A visibly insecure Priyanka discusses the changes in the house dynamics with Sahil. Swami Om, on the other hand, takes Salman Khan's advice seriously and gets a funky makeover by Lopamudra.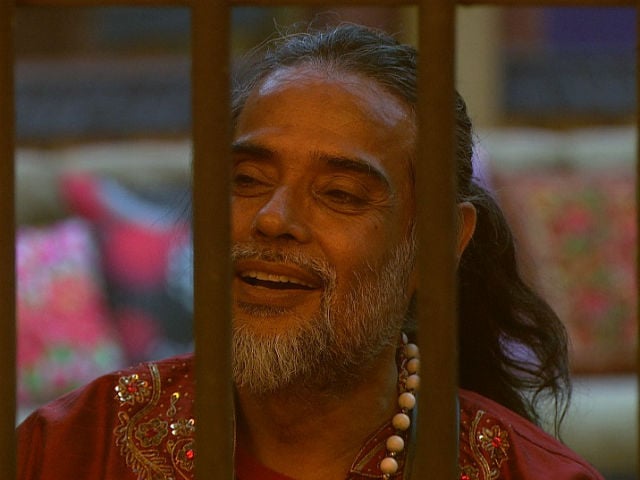 Adding a twist to the nomination process, Bigg Boss asks each of the wild card entries to pick from the nominated contestants for the challenge task. Jason chooses Gaurav, Elena selects Nitibha, Sahil targets Rahul and Priyanka picks Bani. Since no one picks Manveer's, he is declared safe. The contestants are given a task -'Dome', where the eight of them have to sit inside a dome with their respective challengers. The first one to leave the dome would be nominated for the week's evictions. Before the task even begins, Swami Om cheers Priyanka by saying, "
Baap ki izzat ka khayal rakhna aur jeet ke aana
".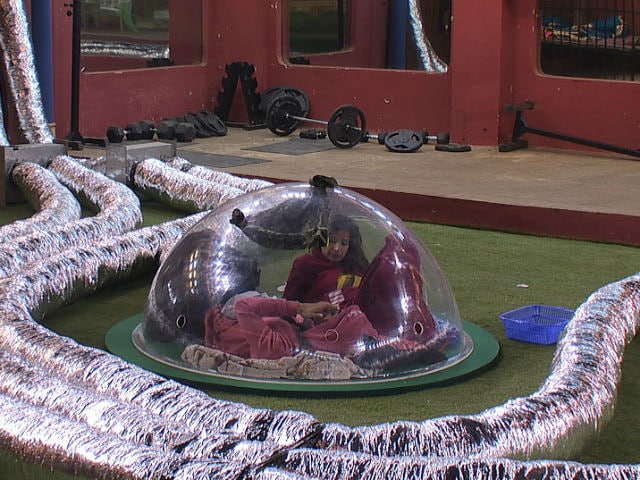 During the task, Manu and Manveer plan to become Sahil and Jason's allies. On the other hand, Bani and Priyanka bond over Monalisa's game and strategy. Nitibha, Rohan and Manu attempt to draw Elena out of the dome, but Elena remains unaffected.
Priyanka tries another strategy to crack Manu and Mona's friendship. Manu comes to give food to Priyanka when she loudly announces that he is hers. Manu chooses to not react. But, later he does clarify the situation to Mona stating that it is Priyanka's insecurity. Mona further confronts Manveer about his changed behavior. Manu is taken aback by Manveer's response about Priyanka is like a sister to him.
As relationships get challenged, will the Dome spell as doom for the nominated?