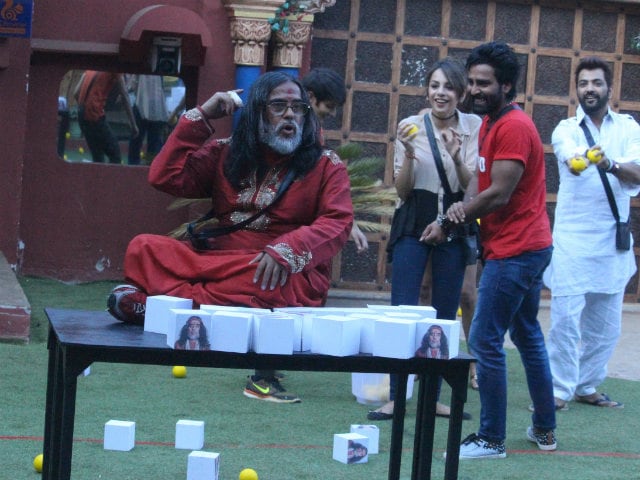 Highlights
Swami Om hit VJ Bani's pyramid instead of assorting his own
Swami Om's indecent behaviour infuriated the contestants
Bigg Boss instructed the contestants to not interact with Swami Om
New Delhi:
The
Bigg Boss 10
episode kicked-off with
Swami Om
pleading that the contestants root for him in the captaincy task - VJ Bani and Swami Om were to contest for captaincy. Manu Punjabi said he is with Swami Om while Rohan Mehra declared that he will support VJ Bani. Ahead of the task, Swami Om told Bani that she is like his daughter and that she should help him win. Bani completely ignored Swami Om's rant and expressed her disgust for the self-styled godman. Meanwhile, Manu, Manveer Gurjar and Monalisa teased Swami Om saying that they want to go through his luggage. Swami Om got irked and chased Manveer. Currently, the
Bigg Boss 10
house is minus Gaurav Chopra, who was eliminated last week.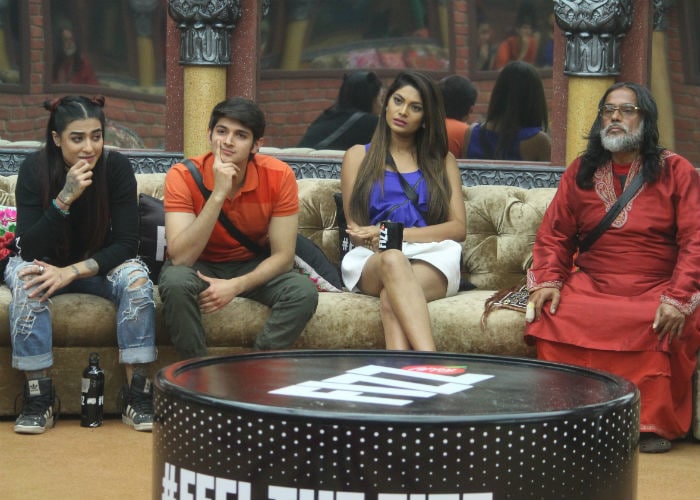 Bigg Boss explained the captaincy task to the housemates and appointed Manveer as the facilitator of the task. Two pyramids, made of paper boxes, were placed in the garden area and the contestants were asked to hit the boxes with sponge balls and dismantle them. At the end of the task, whoever manages to retain their pyramid, wins it. Manveer got agitated with Rohan for declaring his support for Bani and they entered into a massive argument. Swami Om also tried to hit Bani's pyramid; he tripped and fell on the ground.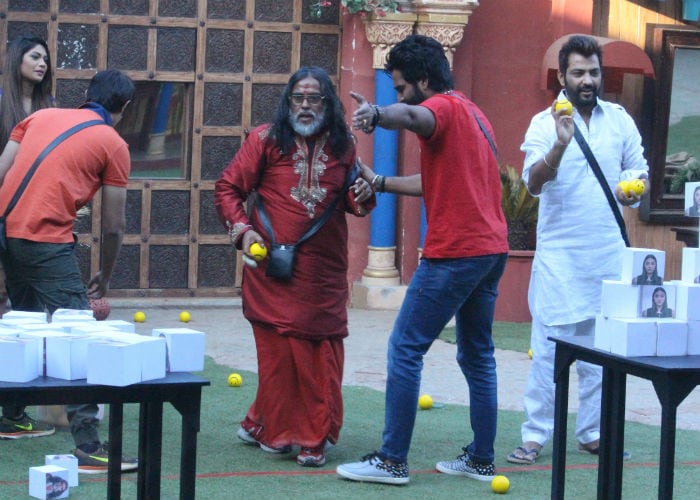 When most of Swami Om's boxes were scattered on the floor, he placed himself on top of the table and refused to assort his own pyramid. He declared that he doesn't want to continue with the task any longer. Manveer and Manu tried to convince him to get back into the competition but with no hope.
Housemates lock #OmSwami in the jail after he gets out of control! #BB10pic.twitter.com/ELopgt8Xbj

— Bigg Boss (@BiggBoss) January 5, 2017
Soon, Bigg Boss announced that it was ten minutes for the task to end and Swami Om took out a container to sprinkle something on the contestants. Swami Om claimed it to be urine. Swami Om's massively indecent behaviour takes the contestants by surprise, who hold him back and lock him in jail. The contestants continued to reprimand him while Rohan broke down in anger. Swami Om, on the other hand, continued to defend his actions from inside the jail. Bigg Boss instructed to contestants to not interact with Swami Om and leave him alone.
.@bani_j & @rohan4747 get furious on seeing that there is no end to #OmSwami's unapologetic actions! #BB10pic.twitter.com/6GVrf2blc3

— Bigg Boss (@BiggBoss) January 5, 2017
All the contestants were of the unanimous opinion that Swami Om has crossed all limits and could not have been more indecent. Rohan, Monalisa and Lopamudra discussed the repercussions of Swami Om's actions when Rohan pointed out that he was the only person to stop Swami Om. Lopamudra told everyone that they should have kept their calm which infuriated Bani. The collective verdict in the
Bigg Boss
house was to eliminate Swami Om from the show. Meanwhile, Nitibha Kaul, Manveer and Manu highlighted that in a serious situation like this, all Rohan could think of was that he was the only one to stop Swami Om.
Bigg Boss asked the contestants to assemble in the living area and announced that he has taken a
decision about Swami Om
. Soon, the camera shifted to Swami Om, and he went on saying that the container had nothing but water. Swami Om also said that the contestants are not worthy of competing with and that his behaviour today was justified as he did not break any rule. In the sneak peek to the next episode, guards arrived in the
Bigg Boss
house to take Swami Om out.
During his stay in the
Bigg Boss
house, Swami Om has successfully earned the displeasure of the contestants with his misogynistic comments and unsavory remarks. The show's host, Salman Khan, also reprimanded Swami Om several times but the self-styled godman has only turned a deaf ear.