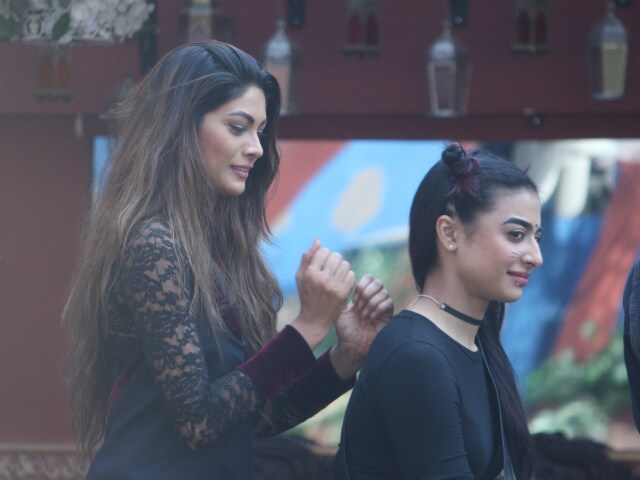 Highlights
Navin Prakash is the first guest to enter the house
Lokesh asks Bani to highlight the good qualities she can spot in Lopa
Bigg Boss addresses tags the contestants as warriors of the show
New Delhi:
In the
Bigg Boss 10
episode of January 26, the housemates wake up to the song
Tune Mari Entriyaan
, which is suggestive of the fact that there will be more guests arriving on the show. Meanwhile,
Rohan Mehra was evicted mid-week
, following which Lopamudra Raut appears really upset. She silent sobs in the luggage room. Manu Punjabi and Manveer Gurjar try their best to console her saying she is just days away from meeting Rohan.
Bigg Boss 10
is simply days away from its final episode, which is scheduled for January 29. Currently on
Bigg Boss 10
, VJ Bani, Lopamudra, Manu and Manveer are the finalists who is aiming for the top spot.
Bigg Boss
ex-contestant Navin Prakash is the first guest to enter the house. Manu and Manveer greet him with a group hug and welcome him into the house. Navin tries to mend Lopa and Bani's broken friendship and asks Lopa to give Bani a friendly massage. He then plays 'Sawaal and Dare' with Manveer and asks him to tag someone as 'Main Finalist Banne Ke Layak Nahi Hu.' Manveer plays smart and takes Manu's name, who does not appear very happy with Manveer's decision.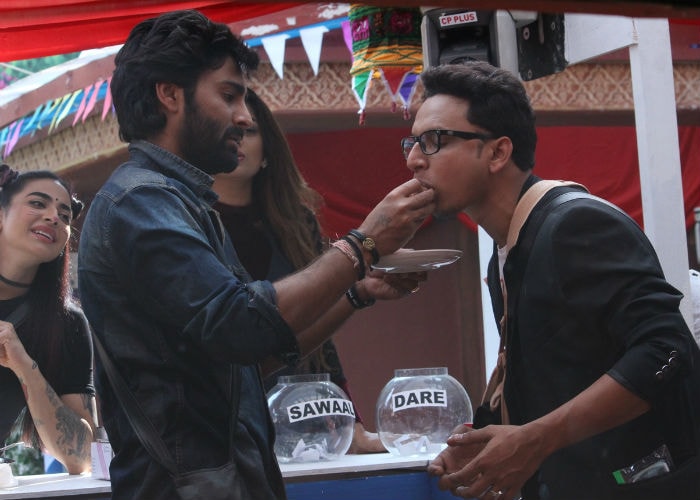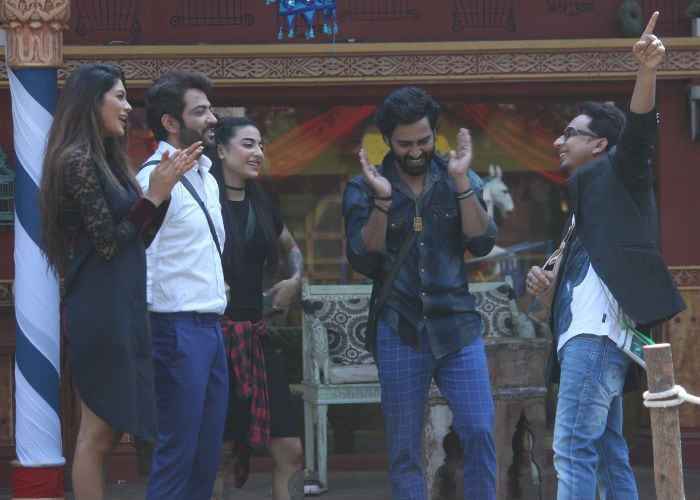 The next contestant to enter the house is Rishabh Sinha, who asks Manu to talk about Bani's journey on the show. Rishabh evaluates Manu and Manveer and compares Manu to a blackboard while he says Manveer is like chalk. Rishabh also adds that Manu is the one contestant who has successfully managed to conceal his real self.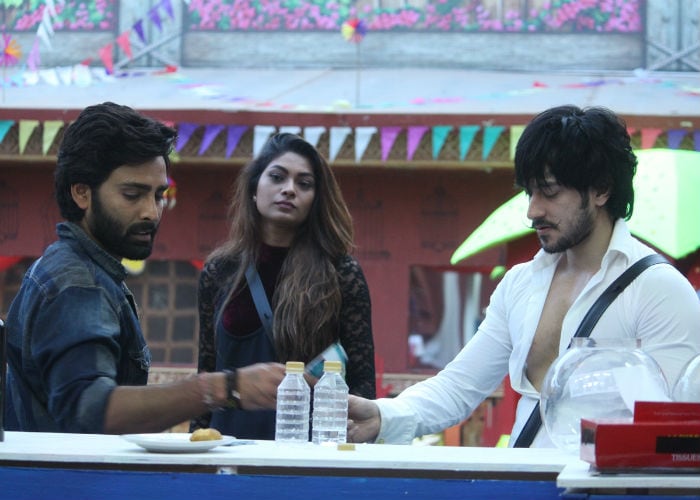 Finally, ex-contestant Lokesh Kumar meets the contestants and is also asked to sing her own rendition of
Hello Bigg Boss
. Lokesh also asks Bani to highlight the good qualities she can spot in Lopamudra. Lokesh takes it a notch higher when she asks Bani and Lopa to enact a scene in which they can be seen enjoying a date together. After Lokesh leaves, Bigg Boss addresses all the contestants and tags them as warriors of the show. He also wishes them all the very best for the
Bigg Boss 10
finale.