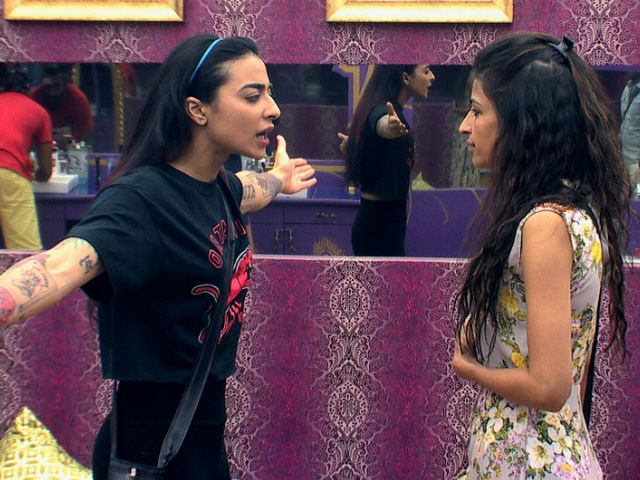 Highlights
Priyanka is upset because everyone nominates her as the weakest link
Swami Om returns to Bigg Boss tonight
Manu Punjabi makes an emergency exit in tonight's episode
New Delhi:
Sunday's
Weekend Ka Vaar
episode was filled with surprises for
Bigg Boss 10
contestants. For those keeping up with the ongoings of the show, Swami OM was asked to leave to attend to his legal matters. The self-styled godman currently in the midst of a legal battle was summoned by a Delhi court and therefore left Bigg Boss' house for a day. The reason of Swami Om's exit wasn't shared with other contestants, who were (pleasantly) shocked at Swami Om's exit. When Salman Khan asked about the atmosphere in the house without Swami Om, Nitibha Kaul and Lopamudra Raut said that it was "calm."
Meanwhile, Monday's episode also has new twists and turns in store for the housemates. First
Swami Om returns
, not to a very huge applause, although some like Jason Shah are happy to have him back. But it is Manu Punjabi's exit which shocks everyone in the house, especially Manveer Gurjar and Monalisa, who are very close. Manu is asked to leave by Bigg Boss due to personal reasons none of which are expalined to Manu or the contestants on the show. Manu leaves the house and Manveer and Monalisa break down.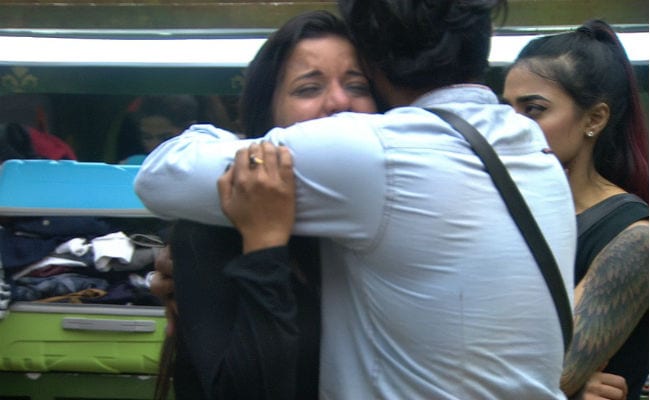 In her grief, Monalisa picks up a fight with Priyanka Jagga saying she did not have to put in efforts to break her friendship with Manu. Priyanka insinuates that
Manu was never Monalisa's friend
which starts a scathing word match between the two.
Bigg Boss announces the next nomination task and asks everyone to unanimously give one name from the wild card entries - Priyanka Jagga, Sahil Anand and Jason Shah - as the weakest link of the week. Housemates vote Priyanka, ouch. She is extremely upset with everyone, especially VJ Bani. When Priyanka confronts Bani, the latter says she's always give preference to Sahil and Jason above her. Ouch, again. Priyanka is fuming for most part of the episode having decided for herself that her selection as the weakest link in unfair.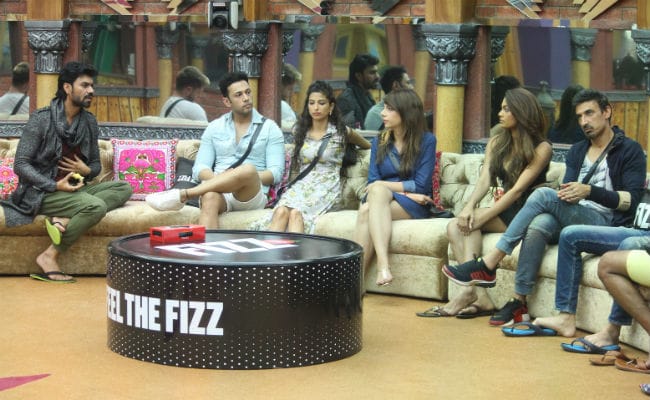 When Bigg Boss asks the contestants to assemble for the nominations task, Priyanka tuck herself in her bed and refuses to participate. Everyone tries to reason with her but she simply refuses to participate. Then, Bigg Boss asks Priyanka to cooperate and she defies Bigg Boss too. Priyanka gets into another argument with Rahul Dev over her nomination.
As the day comes to an end, Swami Om re-enters the house. Priyanka and Jason are happy to have him back while Monalisa and Manveer were disappointed as they were expecting Manu.
As of now, Rahul Dev, Lopamurda Raut, Monalisa, Manveer Gurjar, Rohan Mehra, Gaurav Chopra, Priyanka Jagga, Nitibha Kaul, Swami On, Jason Shah and Sahil Anand are the residents in Bigg Boss' house. Newcomer Elena Kazan was eliminated after a week's stay. Manu has not been evicted from the show and may (or may not) return.