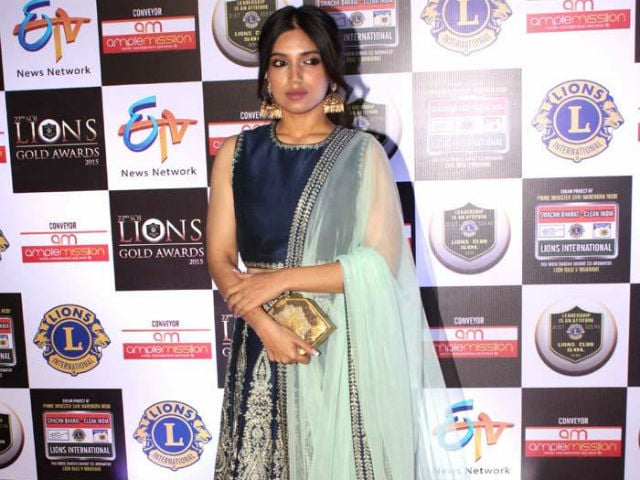 New Delhi:
Actress Bhumi Pednekar, who made her debut in Bollywood with 2015's
Dum Laga Ke Haisha
, is glad that Bollywood accepts honest talent.
In
Dum Laga Ke Haisha
, Bhumi played the role of an ambitious, overweight girl. For her role in the film, Bhumi won the Filmfare Best Actress Debut Award.
"I think a lot of attention has diverted from what one looks like physically. I think it existed a few years ago. There has been a very evident change in the kind of cinema our audiences likes. I think people are accepting actors with different body types nowadays. I don't think the idea of size zero exists any more. People just want to be fit," Bhumi told IANS in a telephonic interview.
Bhumi will be seen next in
Manmarziyan
, and hopes that the audience can relate to the change in her frame.
"I really hope that the audience can relate to it. I think the audience connected with me in
Dum Laga Ke Haisha
because of the way the story was told and the character was sketched," added Bhumi.
Honesty helps, she stressed.
"As actors, you just need to perform your character and I feel, if you do it with honesty, the audience will instantly connect with you. That's my attempt this time as well," said Bhumi.
Bhumi also clarified that her weight loss was "always the plan," and not a "requirement" for her second film.
"I had gained a certain amount of weight for my character and the moment I was done, I had to be back to being Bhumi. This (weight loss) was something I had already done and then
Manmarziyan
came my way," said Bhumi.
Before making her debut in Bollywood, Bhumi was assisting Shanoo Sharma, the casting director of Yash Raj films (YRF).
"For me, my casting job was actually my acting school. Every day, I would meet actors of different calibre and different kind of directors. So, I feel casting was genuinely my workshop, and I enjoyed it also because I got to do a little bit of acting every day," said Bhumi. (Also Read:
Bhumi Pednekar is 'Inspired' by Parineeti Chopra
)
"I was very fortunate to get an opportunity to start working when I was really young. And any sort of work experience does not go to waste. It always adds to your performance. It has definitely been a very vital part of what I am today," added Bhumi.