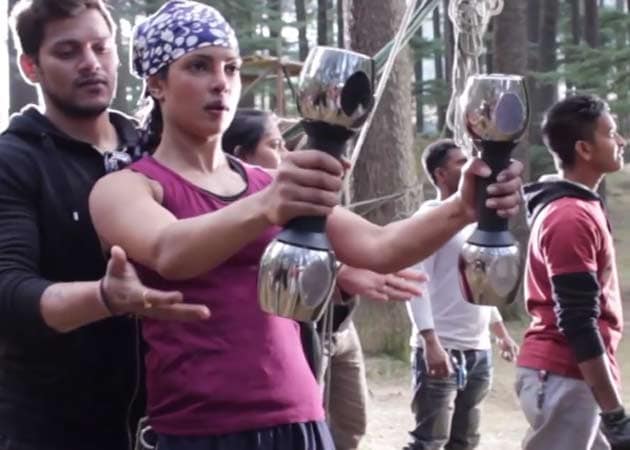 New Delhi:
You might love Priyanka Chopra's performance as boxer Mary Kom, or you might hate it. Either way, it's unlikely that you will fail to be completely and utterly stunned by the bone-crunching, muscle-wrenching physicality of the role.

Priyanka herself confessed to having been left a little stunned:

Damn...did I really do this? #DilYehZiddiHai... no pain, no gain! http://t.co/uYCnKwvIi8 throwback #MaryKom

- PRIYANKA (@priyankachopra) September 4, 2014
As Mary Kom, on-screen, Priyanka lifts tyres and weights, runs, does grueling workouts and, of course, boxes like a pro. Filming schedules included a punishing scene shot in icy Manali - temperature, minus four degrees - which involved Priyanka doing push ups on a rocky and freezing river bank.

Becoming Mary Kom was even more challenging, as the video in Priyanka's tweet proves. In the words of one boxing trainer, "Mary Kom boxed for 15-20 years. Priyanka had to learn to box like her in a few months." (Also Read: Priyanka Chopra is Destiny's Favourite Child)


"Priyanka did all the running, all the jumping, all the workouts," says her fitness trainer, for those who might be disinclined to believe that the actress did not use a body double or a stunt woman.
Director Omung Kumar puts it simply when he says that "nobody but Priyanka could have played Mary Kom."
Mary Kom
, co-starring first-timer Darshan Kumar as Mary's husband Onler Kom, released on September 5 amid great expectations.