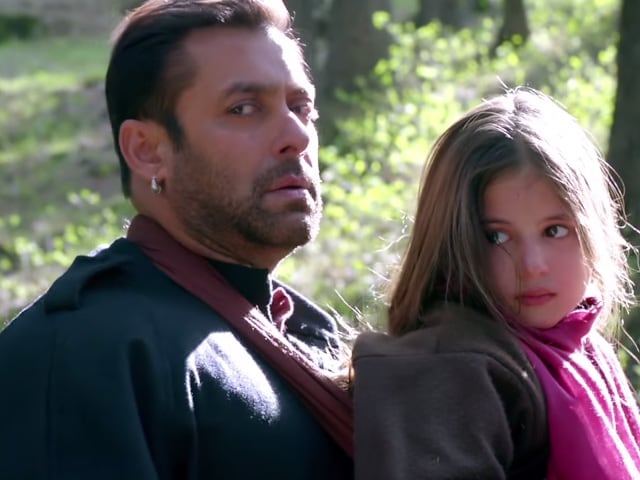 The stupendous success of
Bajrangi Bhaijaan
goes to show that art truly has no boundaries. With screenings as early as 5:30 am, scheduled specifically to meet audience demand, the film has been running to packed houses across the border.
Fakhr e Alam, Chairman of Sindh Board of Film Censors, says the film's USP is its story, content and the fact that it is a 'family film.'
The actor said, "
Bajrangi Bhaijaan
is perhaps one of the most appropriate messages of peace on the basis of equality, mutual respect and understanding and the softer side of society being touched. And that is perhaps the reason why it's touched so many hearts and minds. The reason why
Bajrangi Bhaijaan
was given a U certificate was because it's an absolutely great piece of family cinema and everybody can watch it.
I attribute the success of the film to the story, the content, the entire production and all the ingrediants that make a good film."
Two Pakistani films,
Bin Roye
and
Wrong Number
, released over the Eid weekend, yet it is
Bajrangi Bhaijaan
which has clearly won hearts and set the cash registers ringing.
The Dawn
reports that the film scooped Rs 38 crores in its first week in Karachi and Islamabad alone leaving behind the collection of these films. In India, the film reached the Rs 200 crore milestone on July 25..
Pakistani actors feel happy their films have had the honour to release alongside a Salman film.
Actress Sohai Ali Abro, star of
Wrong Number
, said, "It was an honour because my film was releasing with his (Salman's) film so it was a very precious moment for me. People are loving the film in Pakistan. It was such a nice film. It was special for me that his film was coming out with my film. I wanted to tell Salman that he is the biggest star for us. I want to thank Salman because nobody has spoken about the topic that he has talked about. I loved how the whole thing was about India and Pakistan. That was very emotional for us. I remember how people were crying while watching the film. My hero in the film
Wrong Numbe
r is named after Salman and we call him Sallu. I was very excited about that."
A thought echoed by veteran Pakistani actor Javed Shaikh who said, "Salman is a thorough gentleman, a fantastic human being and a superb actor. People in Pakistan love Salman Khan. Salman and Kabir people love the film. Hats off to both of you for making such a fantastic film. All over Pakistan, people are talking about
Bajrangi Bhaijaan
."
Exhibitor Satish Anand agreed, "They have touched upon human values, comradeship and virtues and some very-very beautiful sentiments."
Bollywood cinema and its icons have long been considered an intrinsic part of life in Pakistan. Films like
Bajrangi Bhaijaan
clearly go to show that the narrative of peace can clearly go a long way in bridging the divide.