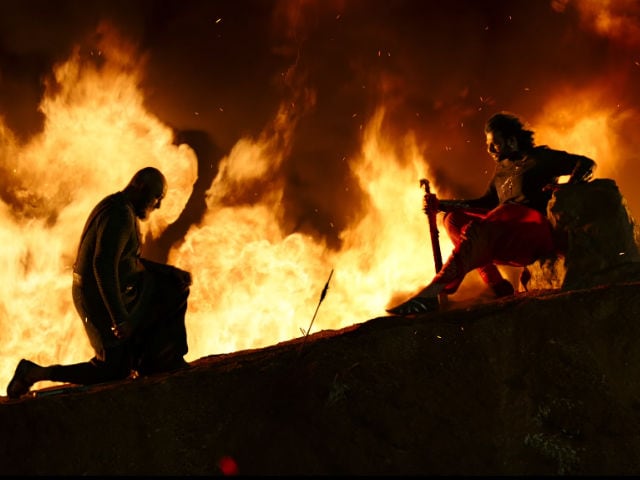 Highlights
Katappa, who was Baahubali's senapati, revealed he killed him in the end
Rajamouli says the actual question is 'how did it come to the point'
Baahubali 2 releases on April 28, when the mystery will finally unfold
New Delhi:
Baahubali
fever started almost two years ago, when the first part of SS Rajamouli's two-part epic film,
Baahubali: The Beginning
released in July 2015. As
Baahubali: The Conclusion
will release tomorrow, fans will witness the majestic end of an epic journey. But more than anything else, they want to know Rajamouli and his team's best kept secret - Why did Katappa kill Baahubali? In an interview,
Rana Daggubati, who plays Bhallala Deva
, told NDTV that it is not a "simple answer" which anyone related to film (PS: everyone working in the film knows the answer) will give away. As Rana Daggubati rightly said, "It is something that we did for five years." At the same time, Rajamouli also made an important point that the question itself is not important. "The actual question is how did it come to the point that Katappa killed Baahubali?" said Rajamouli.
Therefore, we have put together some theories which may suggest how Baahubali, the greatest warrior and king of his time, was murdered by the man, who once held as his son.
#1 By Mistake
It's human to err - Only this mistake cost Katappa and Mahishmathi 25 years of anguish. This also seems to be too simple to be true but one cannot turn blind eye to the fact that Katappa stabbed Baahubali in the back in the battlefield. Amid the chaos, Katappa , with an intention to kill Bhallala Deva (maybe), stabbed Baahubali. He realised his mistake a little too late.
This seems less plausible as Katappa truly stands by the throne of Mahishmathi and couldn't have done something so foolish. Also, if this is THE reason then... facepalm.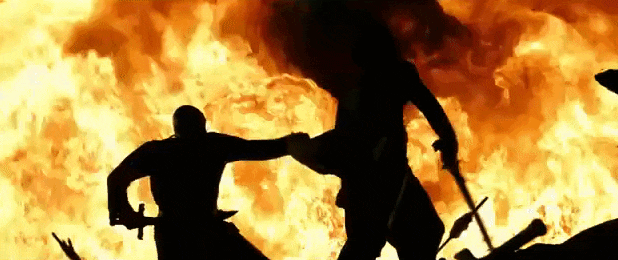 #2 Because Bhallala Deva Blackmailed Him
Bhallala Deva's mind was poisoned against his cousin by his father since childhood. He wanted to finish off Baahubali even before they could compete for the throne of Mahishmathi, as planned by his mother Sivagami. Katappa tutored both Bhallala Deva and Baahubali and it is possible that the latter found a way to blackmail him to kill Baahubali in a way that he couldn't be blamed for his cousin's death.
#3 Because Bhallala Deva Compelled Him To Kill Baahubali
We know how conniving Bhallala Deva is. When Katappa asked for mercy for Devasena (who was chained for 25 years) he asked him to kill her and give her "
moksha
." Bhallala Deva knows how to frame his words in a way that kills two birds with one stone. Well, he could have twisted his words in a way which compelled Katappa to kill Baahubali.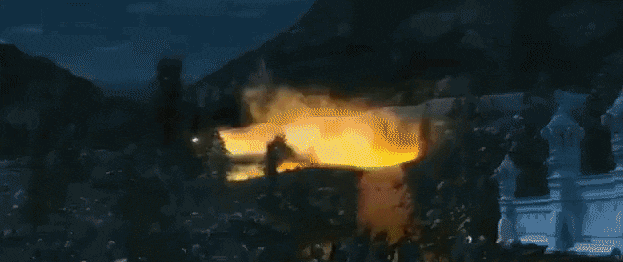 #4 Because Bhallala Deva Became King
In
Baahubali: The Beginning
, after the battle against Kalakeyas, Sivagami announced that Baahubali will be crowned the King of Mahishmathi while Bhallala Deva will be the
senapati
. We never saw the crowning ceremony but we did hear Amarendra Baahubali take the oath in the trailer of
BaahubaliL: The Conclusion
. But what if Bhallala Deva actually got the throne? Here's how it could have happened - In the film the tribal group which vowed to rescue Devasena (Baahubali's wife, played by Anushka Shetty) claim she's their former queen. What if Baahubali had to step down from the throne to marry Devasena. Sivagami too has a tense relationship with Devasena and this could be the reason. Rajamouli at the event to launch the book
The Rise Of Sivagami
, the director said: "The
love and hate relationship between them
forms the crucial 20-30 minute sequence which will be dramatic and attention holding."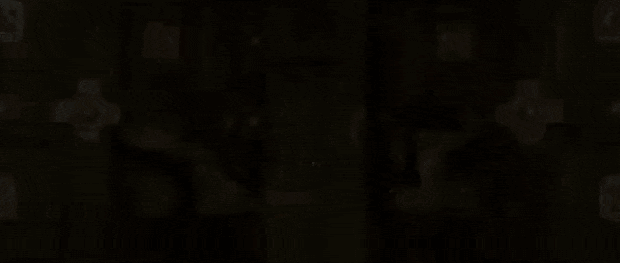 So, if Baahubali denounced his claim to throne, Bhallala Deva automatically became the king of Mahishmathi. Now, in a scene when the Afghan arms dealer wants to share his lavish luncheon with Katappa, the latter says, "He's the slave of throne" and cannot mingle with people above his social status.
If Katappa is 'the slave of throne' and the throne belongs to Bhallala Deva, he could have simply ordered Katappa to kill Baahubali.
#5 Because Katappa is Bijjaladeva's Slave
This clue comes from the aforementioned book
The Rise Of Sivagami
the events of which are set 30 years before
Baahubali: The Beginning
. From the book we learned that Katappa was born into a family of slaves. Katappa was Bijjaladeva's personal slave like his father King Somadeva was Bijjaladeva's father Malayappa's slave.
In the book, Katappa killed his own brother to protect Bijjaladeva. And though Katappa 's sense of duty often wavered but in practice Katappa 's loyalty to the throne of Mahishmathi and Bijjaladeva was unflinching.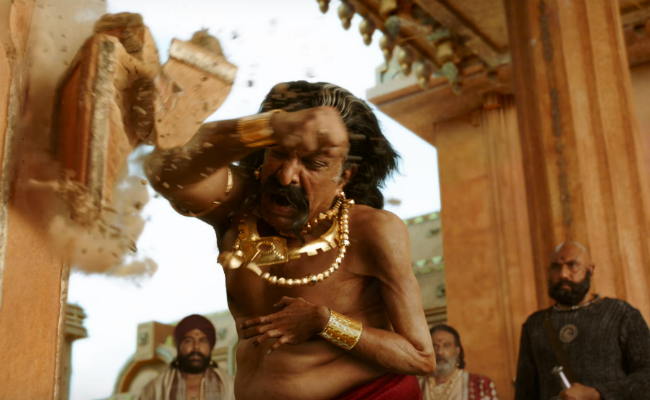 Back to the film, Bijjaladeva always wanted the throne of Mahishmathi for his son. All he had to do was order Katappa to kill Baahubali, and "his slave" would have done it - with remorse, but he would have fulfilled his "
swami
's" demand.
If any of these theories are true, or even close enough, we'll know on April 28, when
Baahubali: The Conclusion will hit the screens
.
Baahubali: The Conclusion
will release in Tamil, Telugu and Hindi simultaneously.
Prabhas plays the role of Amarendra and Mahendra Baahubali
, Rana Daggubati is Bhalla Deva, Anushka Shetty plays Devasena, Tamannaah Bhatia features as Avantika, Ramya Krishnan plays Sivagami and Sathyaraj stars as Katappa .