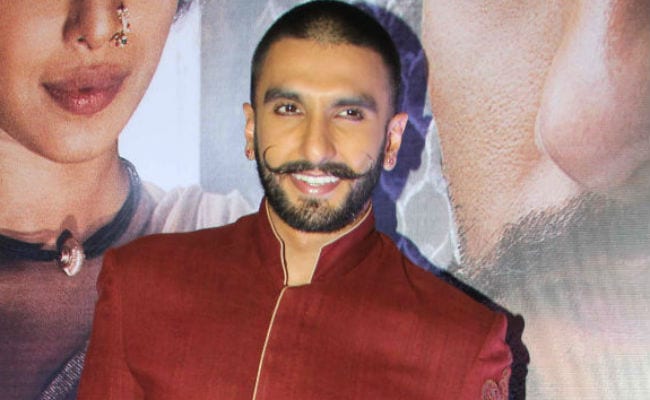 Highlights
"Jo darr gaya samjho marr gaya," said Gabbar in Sholay
"Prem naam hai mera, Prem Chopra," said Prem Chopra in Karz
Ashutosh Rana as Gokul Pandit in Dushman was scary as heck
New Delhi:
The flamboyantly menacing Alauddin Khilji of "
Padmaavat
," played by the flamboyant IRL (although not menacing)
Ranveer Singh, will or should go down as part of Bollywood's hit list
of extravagantly OTT and campy bad guys - a hall of shame, if you will, that is already populated by the legendary likes of Gabbar Singh and Mogambo. The antihero, as Bollywood likes to call villainous parts taken by actors who generally play romantic leads, is a briefer category. As both campy villain and antihero, Ranveer Singh delivers a performance that is unforgettable - overplayed perhaps, as per some reviews, but certainly memorable. What's more, the depiction of Khilji, also one of history's great villains, hints at sexual ambiguity taking the campiness of notables such as
Shaan
's Shakaal and
Khalnayak
's Ballu into hitherto unexplored territory.
Opinion differs on whether Ranveer aced or destroyed the role - but there's no chance this performance is ever going to fade into obscurity. Just like these 10 iconic Bollywood villains haven't.
Gabbar Singh, Sholay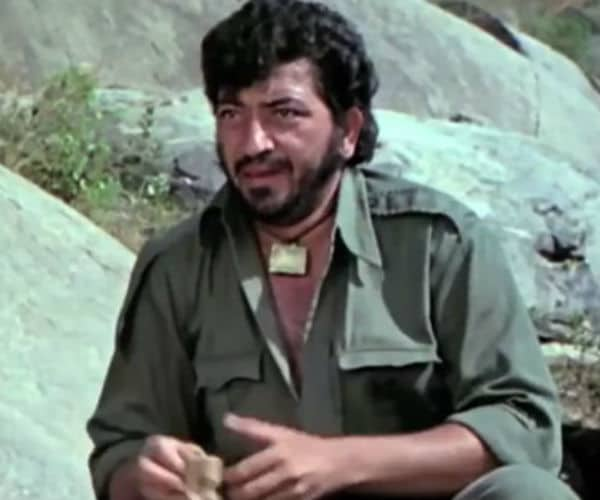 Sholay writers Javed-Salim were reportedly against the casting of Amjad Khan, then a rank newcomer, as the terrifying dacoit of 1975's
Sholay
, a landmark film in the history of Indian cinema. His performance, helped by killer dialogues like "
Kitne aadmi the?" "Yeh haath humko de de Thakur
" and "
Jo darr gaya samjho marr gaya
," instantly made the actor a star. Gabbar Singh is still ranked at the top of lists such as these, and there's no toppling him.
Mogambo, Mr India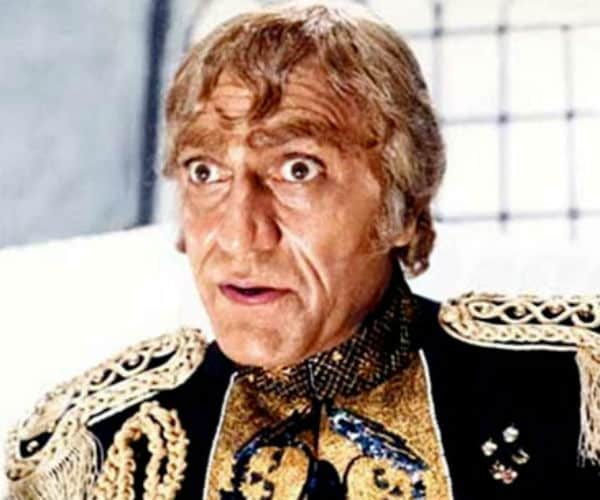 If Anil Kapoor spent much of his screen time in 1987 hit
Mr India
invisible, Amrish Puri's Mogambo seemed to be twice as visible thanks to his larger-than-life, gold braid-bedecked presence. His catchphrase, "
Mogambo khush hua
" lives on.
Shakaal, Shaan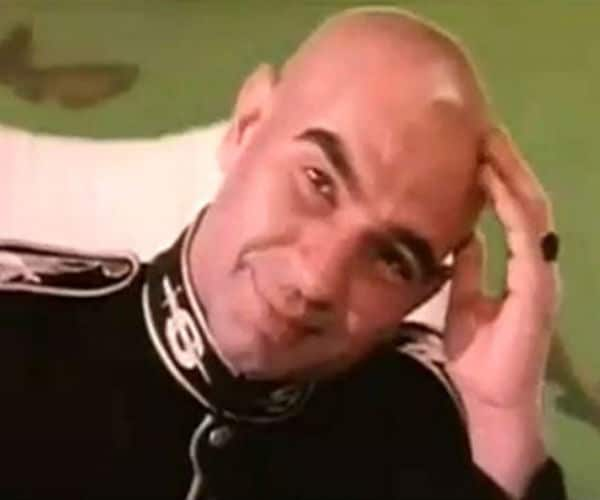 Kulbhushan Kharbanda played this
desi
version of James Bond nemesis Blofeld, complete with bald pate and an island infested by sharks and crocodiles. Mr Kharbanda was an unusual choice for the role, having appeared mainly in 'parallel' films such as
Nishant
and
Manthan
until 1980's
Shaan
, but he embraced the OTT Shakaal with glee, delivering lines such as: "
Shakaal ke haath mein jitne patte hote hai, utne hi patte uski aasteen mein bhi hote hai
."
Lion, Many Films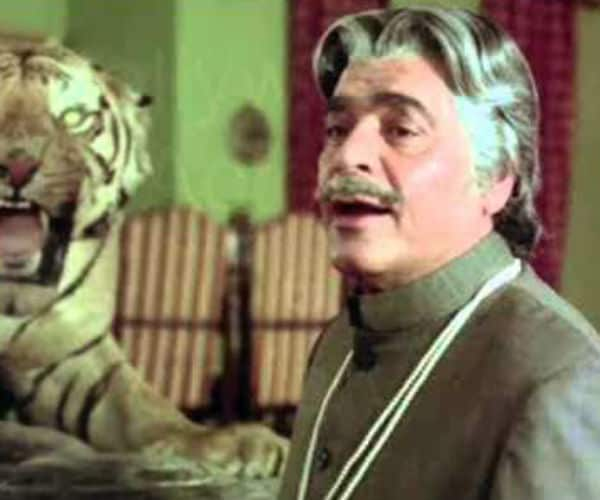 "
Sara shehar mujhe lion ke naam se janta hai"
: and indeed,
sara shehar
did know actor Ajit as Lion in film after film in the Seventies -
Yaadon Ki Baaraat, Kalicharan
and many others. Catchphrase like "
Mona, darling
" and "
Lily, don't be silly
" inspired a genre of Lion jokes dedicated to Ajit.
Sir Judah, Karz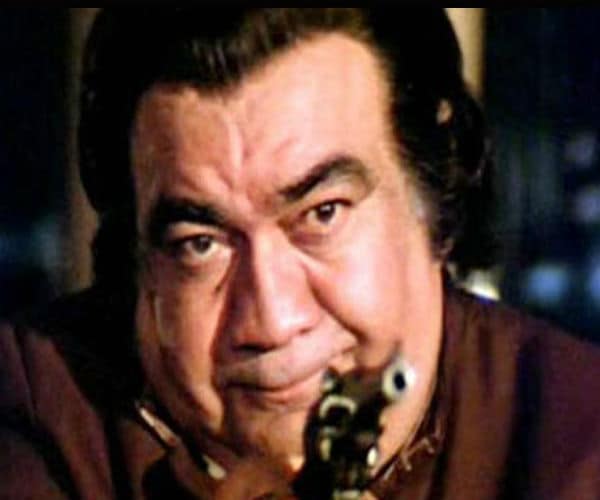 The silent Sir Judah, played by Premnath in the revenge and reincarnation themed 1980s hit, menaced without uttering a word - the mastermind behind lesser henchmen/women such as the murderous Kaamini.
Robert Don, Amar Akbar Anthony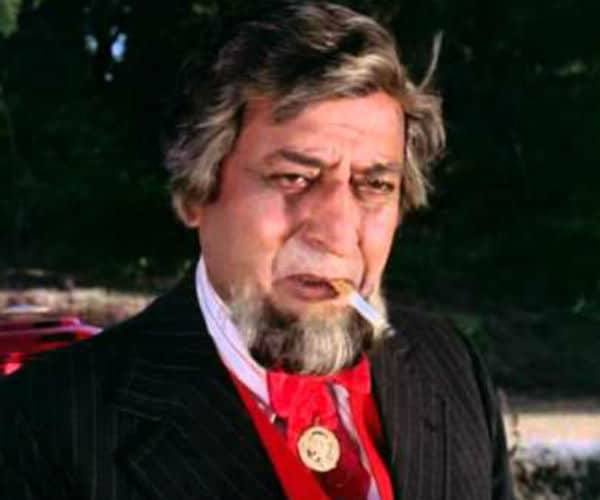 Raabert... remember? Actor Jeevan has two famous roles to his credit, and they couldn't be more different: Narad Muni in multiple films and the gangster Robert in
Amar Akbar Anthony
, the only irredeemable baddie in a film crowded with men behaving badly in various degrees.
Prem Chopra, Bobby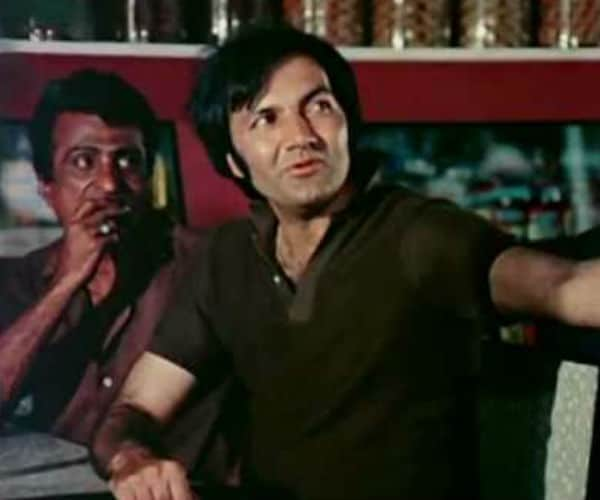 "
Prem naam hai mera, Prem Chopra
" (
Bas naam hi kaafi hai
).
Crime Master Gogo, Andaz Apna Apna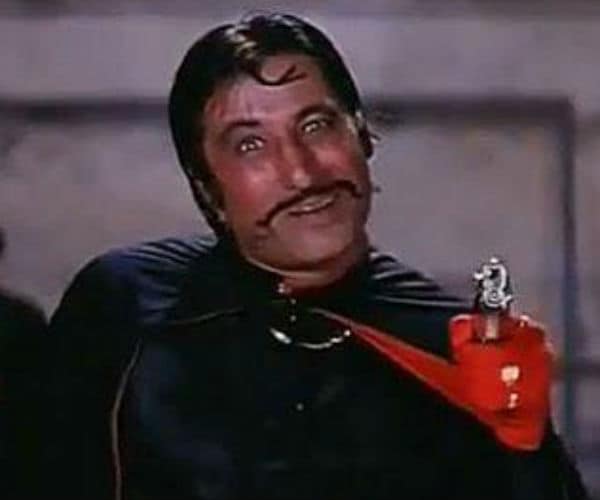 If a textbook example of 'scene-stealing' is ever required, here's one. Shakti Kapoor played the hilariously evil "
Mogambo ka bhatija
" so memorably that his became the standout performance in this cult film bursting with talent. "
Kyunki, Crime Master Gogo naam hai mera, aankhen nikaal kar gotiyan khelunga
." Mic drop.
Gokul Pandit, Dushman
Ashutosh Rana as the truly terrible Gokul Pandit needed no gold braid, bald pate or catchy lines to be remembered as the sadistic rapist-killer in the 1998 film - this is the stuff of nightmares.
Ballu, Khalnayak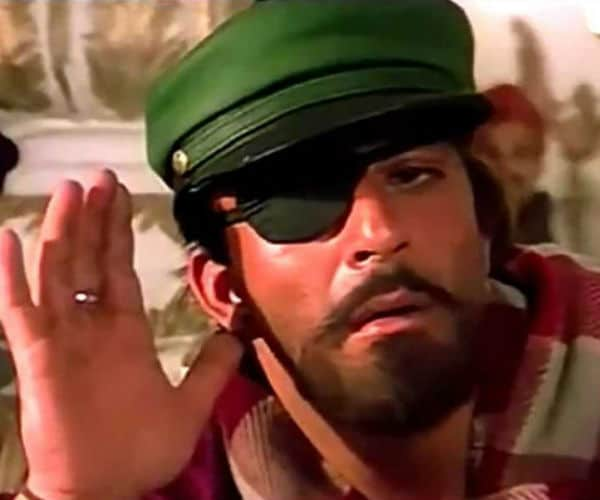 Do not mess with Balaram Rakesh Prasad aka Ballu in
Khalnayak
. Because, "
Nayak nahi khalnayak hoon main
." This antihero role is one of Sanjay Dutt's best-remembered, despite the litany of gangsters and mafia dons in his repertoire.
Which of these performances are your favourite?