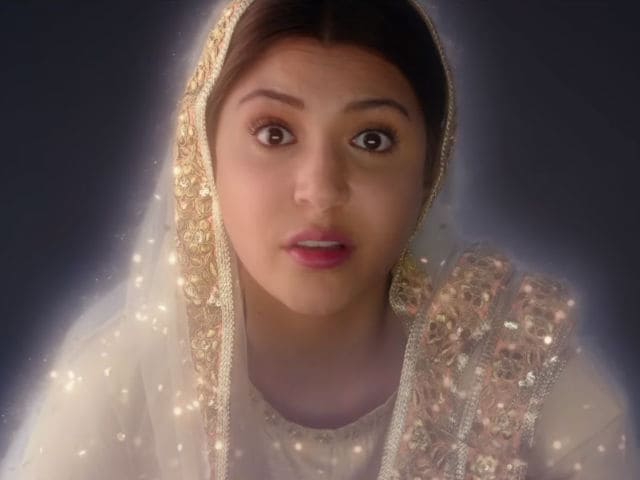 Highlights
Anushka Sharma also produces Phillauri
"As an actress, I think I can do anything," she said
Anushka says actors look for different characters to portray onscreen
New Delhi:
Anushka Sharma's role of a
ghost in her upcoming film Phillauri
has taken the social media by storm. A day after the film's trailer released it has been viewed over six million times on YouTube alone. Anushka, who plays a ghost bride in the film which she also produces, told news agency IANS that as an actress, she can do anything. "As an actress, I think I can do anything, but it depends on what kind of opportunities you get. I am lucky in that way. I have been given the kind of opportunities and done those kinds of roles. People have liked those portrayals. I think that is more important," Anushka told IANS.
"As an actor, you constantly try to do more diverse work because, ultimately, you can only impress people with your roles. The characters that we portray on screen, people fall in love with that. Therefore, we all look for good and different characters and I am happy that I got those opportunities in my career," Anushka added.
From
Shah Rukh Khan to Karan Johar
, Ranveer Singh and Twinkle Khanna have loved the trailer of
Phillauri
, which also stars Suraj Sharma, Mehreen Pirzada and Diljit Dosanjh. The film is directed by debutant Anshai Lal.
Watch the trailer of Phillauri:
In
Phillauri
, Anushka plays a ghost bride who is married to a living person (Suraj Sharma) after he was asked to marry a tree before getting married to his fiancee as he manglik. Anushka, the ghost haunts Suraj and his fiancee and they discover she has an unfinished business of her own.
"I think the idea came out because Karnesh (Anushka's brother Karnesh Sharma) and I wanted to tell a different story and present a new idea as well. That is why
NH10
was made, which was well-received by people. Similarly, the
Phillauri
trailer is getting a good response in all aspects. The vision is to create good content and introduce new talent. It's a very relatable character. I have tried to be honest playing the role. Finally, it depends on the audience how they react to the film," Anushka told IANS.
Phillauri
is Anushka's second film as producer. The film releases on March 24.