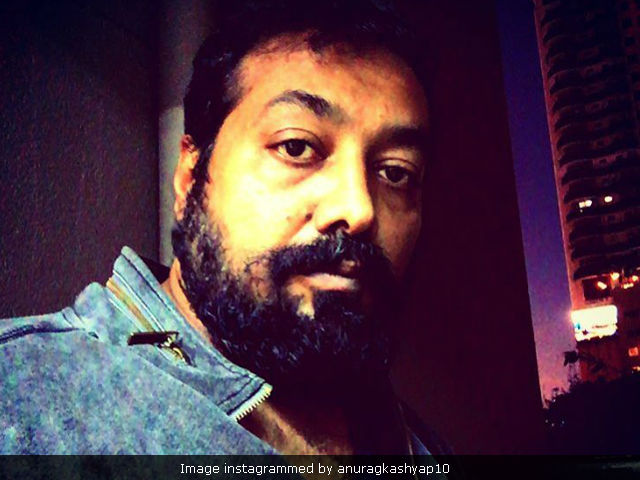 Highlights
"I will voice what I feel," writes Anurag Kashyap
Anurag condemned the attack on Sanjay Leela Bhansali last week
He says that respect cannot be demanded, it's commanded
New Delhi:
Filmmaker Anurag Kashyap has
denounced trolls in a strongly-worded Facebook post
in which he writes "your mobs don't scare me." Underlining his "zero political affiliation," Mr Kashyap writes that he has been speaking out and seeking answers since he was a student and V P Singh was Prime Minister. "If one has to fear the PM, then it's sad," writes Mr Kashyap, who, with pretty much the rest of Bollywood, condemned the
attack on filmmaker Sanjay Leela Bhansali last week
. Last year, Anurag Kashyap campaigned to have the film
Udta Punjab
(which he co-produced) released intact after the Censor Board ordered cuts which included deleting all references to Punjab. Mr Kashyap is the director of films like the
Gangs of Wasseypur
series and
Raman Raghav 2.0
.
In his post, Anurag Kashyap writes: "I have been standing up for things since the faceless and voiceless didn't have the social network to form a mob. It does not matter what you say or do, attack me physically or verbally, I will voice what I feel. You mobs don't scare me, my voice will always rise over your screaming and shouting, I embrace my truth and I do not fear accusations. I have been taught to have the liberty to utter, argue, question freely according to my conscience above all liberties and I will always take that right."
He continues: "I have been taught to engage and question those that govern us and I have been doing that since I was a student and V P Singh was the PM, followed by Congress and now BJP. I have been taught that your PM is the head of the state or country, who you can question , seek answers, argue with but never fear him, because you chose him and he represents your well being. If one has to fear him than that's sad. Respect cannot be demanded it's commanded. It's earned. It does not deter me from asking and engaging. I have zero political affiliation."
"I believe in my Constitution, my rights and my liberties," the 44-year-old filmmaker writes. Read his entire post here:
Last week, Sanjay Leela Bhansali was assaulted on the sets of his film
Padmavati
in Jaipur by members of a Rajput group called Karni Sena, who object to an alleged 'distortion of historical facts' in the story of Rani Padmini and Alauddin Khilji. Several outraged voices from the film industry demanded action, among them Mr Kashyap who posted a series of angry tweets like these ones:
Hindu extremists have stepped out of twitter into the real world now.. and Hindu terrorism is not a myth anymore

— Anurag Kashyap (@anuragkashyap72) January 27, 2017
Fake empty pride is the last refuge of the one that's never been honorable.. blind , unquestioning mob that doesn't know how it's being used

— Anurag Kashyap (@anuragkashyap72) January 28, 2017
Sanjay Leela Bhansali's
Padmavati
stars Deepika Padukone as the title character, Ranveer Singh as Alauddin Khilji and Shahid Kapoor as Raja Ratan Sngh. The Karni Sena has claimed to have received a written assurance from the director that an alleged dream sequence featuring Padmavati or Padmini and Alauddin Khilji would be scrapped from the film. Mr Bhansali denies there was never a dream sequence planned, nor an imagined romantic scene between Padmini and Khilji.