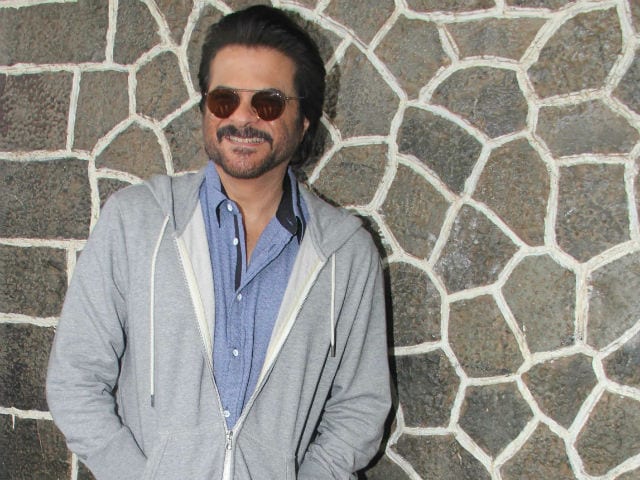 Highlights
"From the beginning of, I never played the conventional hero," he said
Anil Kapoor recently co-starred with nephew Arjun in Mubarakan
In Mubarakan, Anil Kapoor's role was appreciated hugely
New Delhi:
Actor
Anil Kapoor's last release Mubarakan
, co-starring his nephew, actor Arjun Kapoor, was a hit at the box office.
Mubarakan
, which hit the screens a couple of weeks ago, made a slow start at the box office. However, the film has so far made over Rs 22 crore.
Anil Kapoor, 60, played a Sikh character Kartar Singh
, which has been appreciated hugely. Of the box office reports, the actor told news agency IANS, "My other films like
Judaai
,
Taal
and
No Entry
had a subdued start. They went on to become big successes. I've never looked for instant success. Nor have I ever craved to be the pivotal character in my films. Right from the beginning of my career in
Woh Saat Din
, I never played the conventional hero."
Anil Kapoor says that the success of any film depends on the entire team. "That is the team spirit in which
Mubarakan
was made. Sure, my character was liked. And it contributed to the film's success. But my nephew Arjun has also been liked. I was surprised by how dedicated and focused he is at his age." Arjun featured in the double role of Charan and Karan, nephew of Kartar Singh.
Highlighting the importance of a team,
Anil Kapoor, who has been part of several hit films
including Oscar-winner
Slumdog Millionaire
, told IANS, "I feel any film is a team effort. There are so many films with an ensemble cast featuring me where others have been liked more. After
Slumdog Millionaire
, all of us stood on that stage receiving that Oscar."
Of his role as Kartar Singh in
Mubarakan
, Anil Kapoor said, "I loved getting into a turban. I really enjoyed my character. Kartar Singh is destined to be iconic just like my characters in
Mr India, No Entry, Nayak, Ram Lakhan
and my TV series
24
. I played characters in these films who are remembered to this day. Even now people call me Lakhan from
Ram Lakhan
or Kishen from
No Entry
."
Anil Kapoor debuted in 1979 with
Hamare Tumhare
. In 1983, he featured in a lead role in
Woh Saat Din
. For Yash Chopra's
Mashaal
, Anil Kapoor won his first Filmfare Award for Best Supporting Actor. In a career spanning for nearly 40 years, Anil Kapoor has co-starred with various top-rated actors. However, he says that he never 'felt threatened' by any of his co-stars and only used to focus on his work.
When asked to name his favourite co-star, Anil Kapoor told IANS, "Favourite, I don't know. But I've done my maximum films with Sridevi, Madhuri Dixit, Amrish Puri and Jackie Shroff. And in many of the films with them, they had more footage than I did. There was more of Sridevi in
Judaai
and
Mr India
than me and more of Madhuri in
Beta
. But I never felt I'd be overshadowed."
Anil Kapoor, who has worked with Amrish Puri in films such as
Mr India
and
Nayak
, said that both the films wouldn't have been possible without the late actor. "I don't think
Mr India
or
Nayak
could be possible without Amrish
ji
. He was one of my most formidable co-stars. I learnt so much from him. As for Jackie Shroff, we did so many films together we were buddies. We don't meet that often any more. Our wives Sunita and Ayesha are more connected now than Jackie and I."
Anil Kapoor's elder brother Boney Kapoor is a filmmaker and is married to actress Sridevi. Arjun is Boney Kapoor's son from his previous marriage. Anil Kapoor is married to Sunita.
The couple together have three children, Sonam, Rhea and Harshvardhan
. Sonam and Harshvardhan are actors while Rhea is a filmmaker.
(With IANS inputs)