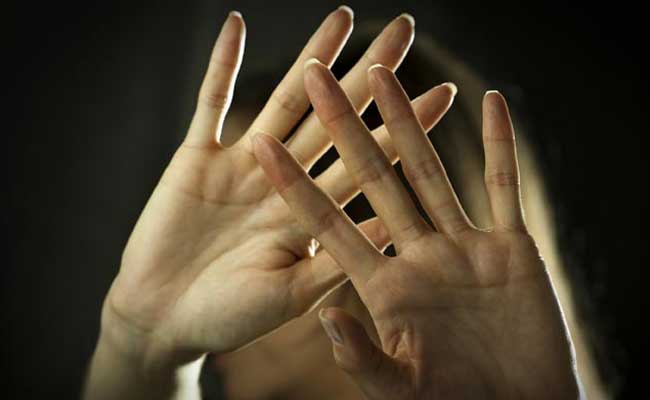 New Delhi:
Support poured in on social media for the 17-year-old
Bollywood actress who alleged on Instagram that she was molested on Saturday night
by a middle-aged man on a Vistara flight from Delhi to Mumbai. While most said they were outraged and anguished, some made shockingly unkind remarks and trolled her with tweets, saying she should have immediately brought the matter to the attention of the flight crew rather than posting it on Instagram after landing.
The 39-year-old Mumbai businessman, identified as Vikas Sachdev, has been arrested and will be produced in court today.
"While we want Juveniles to be tried as Adults... She doesn't- Complain to Cabin Crew or Ground Staff, Confront offender, Request to change her seat & instead goes LIVE @instagram when molested? (sic)," read a tweet.
In another, a user wrote: "Strange as it may sound, why was hue and cry not made when she was facing the issue. Getting out and posting on Social Media to draw attention seems to be the trend these days. Taking a selfie while crying". "A new way to get attention from media. Click picture of a man's feet and claim molestation," read a tweet. In separate Instagram stories around midnight, the actress had said she could just manage a shot of the man's leg as the lights were dim.
There were those who suggested the teen should have challenged her alleged attacker. "Rather than making videos, I think a girl should slap those people who misbehaves and molest. If you can't help yourself, nobody will help you... I can feel your pain but you should have slapped that person. Expectations are high from you," said one tweet.
Others said they were shocked that people could accuse a young girl of seeking attention when she has been attacked. "Sometime i get down or sentimental but then I see stories like (this), she is just 17 and people labeled her attention seeker, failed actress...Stay Strong Girl, this world is big mess. God Bless You," wrote a user who uses the Twitter handle @FeIine_.
"She's a little girl who needs support.. if you cannot stand up for this then please don't say anything at all," wrote another netizen.
"Extremely shocking what happened.. but what really shocked me is the reaction to this!!!! she is a little girl who needs support.. if you cannot stand up for this then please dont say anything at all," said Rozina.
"Yes, name-call for speaking out about being molested on the flight, because victim-shaming is what we are best at," tweeted Mihir Bijur.
(This story has been updated to remove the actor's name since she is a minor.)