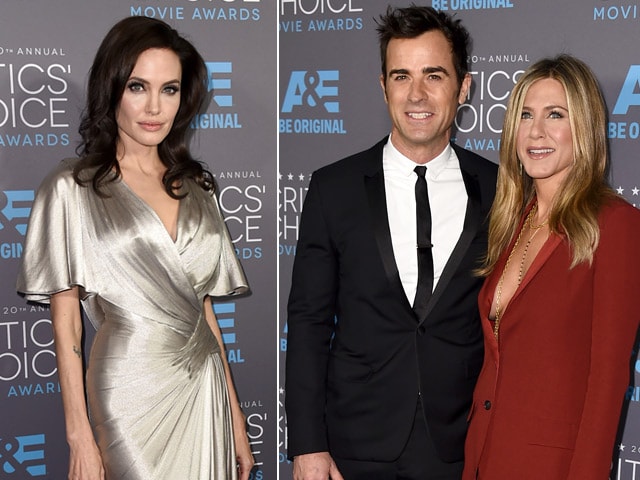 New Delhi:
The current and former Mrs Brad Pitt narrowly missed each other - 'by minutes' - on the red carpet at the Critics' Choice Awards last night.

E!Online reports that Angelina Jolie, who married actor Brad Pitt last year, waited until his ex-wife Jennifer Aniston had safely navigated the red carpet before she made her appearance. Inside the awards, the actresses were apparently seated two tables from each other, both occupying prime real estate - the front row. The last time that Angelina and Jennifer were at the same event were the 2009 Oscars.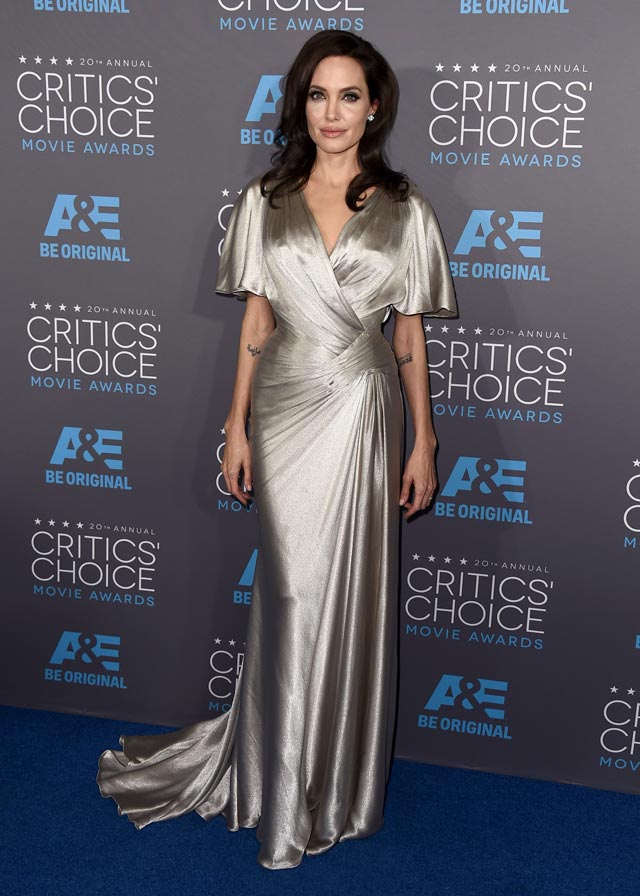 Fashion pundits were impressed by both actresses' choice of outfits, praising each for stepping out of their 'anything as long as its black' comfort zone. Angelina wore a draped retro-style gown by Versace in fluid silver-grey. Jennifer showed up in a red Gucci tuxedo, apparently with nothing on under the jacket but a body chain.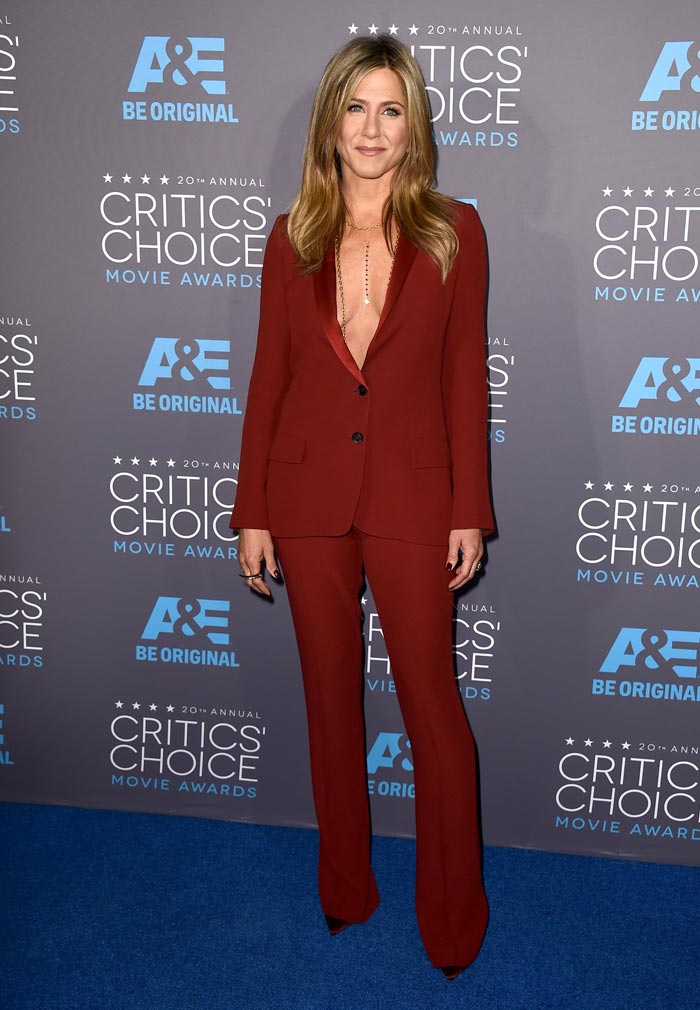 Style chutzpah isn't the only thing Angie and Jen had in common last night. Both were overlooked in the Oscar nominations which had just been announced - Jennifer Aniston, nominated for a Critics' Choice Best Actress Award for Cake, failed to get the same love from the Academy; and Angelina's Unbroken didn't score in the major categories.


Brad and Jennifer divorced in 2005, amid reports of infidelity on his part. Angelina admitted later that she and Brad had indeed fallen in love while filming
Mr & Mrs Smith
, while he was still married to Jennifer. The break up and the new romance instantly divided fans into Team Jolie and Team Aniston.
Angelina and Brad, who have six children together, married on their French estate last year. Jennifer is engaged to actor-writer-filmmaker Justin Theroux.