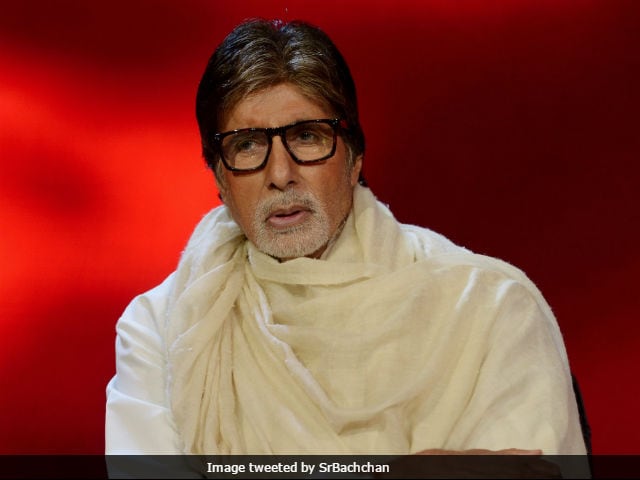 Highlights
Mr Bachchan received a call from 'very frantic and screaming' Shweta
Mr Bachchan recollected watching one plane hit the World Trade Center
"Motionless and in shock and stunned silence," wrote Mr Bachchan
New Delhi:
Monday marked the 16th anniversary since the September 11 terrorist attacks and superstar Amitabh Bachchan recalled the horrific incident in his
blog
. The 74-year-old actor revealed how he had taken a few days off from the shoot of his film
Kaante
to attend the International Film Festival in Egypt, where he was honoured with a special Award. Mr Bachchan wrote that he had taken a flight from Cairo to Los Angeles via London. However, a while before boarding his flight, an announcement was made that he will have to take a connecting flight to LA from New York. Mr Bachchan said as he dutifully waited in the long queue to board the flight, he received a call from his 'very frantic and screaming' daughter Shweta Nanda from Delhi, who asked him to get to a TV set. " I did not have time to ask why, and I think it was quite obvious that something important and serious was happening, also immediately there was a sudden commotion in the entire airport. People were moving about rather rapidly in all directions, some with muffled screams and a large portion of them running to the large TV screen at the terminal," wrote Big B.
Amitabh Bachchan
recollected watching one plane hit the World Trade Center, which left him 'motionless and in shock and stunned silence.'
"People watched the second one go in too and it was a most unexplainable situation.. some had anger written all over them, some were in tears, others were frantically making calls .. I just stood there for a while stunned and then quietly walked across to my gate to board the flight .. boarded, taxied off and then the plane turned back .. announcement .. all flights to and from USA blocked and stopped," wrote Mr Bachchan.
Mr Bachchan
revealed that he had to spend three days at a hotel that was arranged by the airline and those days were 'treacherous' for him.
"Airline after much to and fro arranged for us to get to a Hotel and there we stayed for the next 3 days until there was clearance to travel. Those 3 days at the Hotel were treacherous. Did not move from the room and only watched TV giving news of the incident and talks and debates and details of what and why and where and how," he wrote in his
blog
.
"A few years later I on a visit to New York had driven past the site, where preparations were being done to rebuild the spot with a memorial .. So much has changed since .. in our lives and in the history of the world !!," Mr Bachchan added.
September 11, 2001 attacks killed over 2,500 people and injured 6,000 others. It caused at least $10 billion in infrastructure and property damage.
On the work front, Amitabh Bachchan will next feature in Umesh Shukla's
102 Not Out
along with Rishi Kapoor. His other upcoming projects are -
Padman
and
Thugs of Hindostan
.
Mr Bachchan is currently hosting the ninth season of
Kaun Banega Crorepati
.