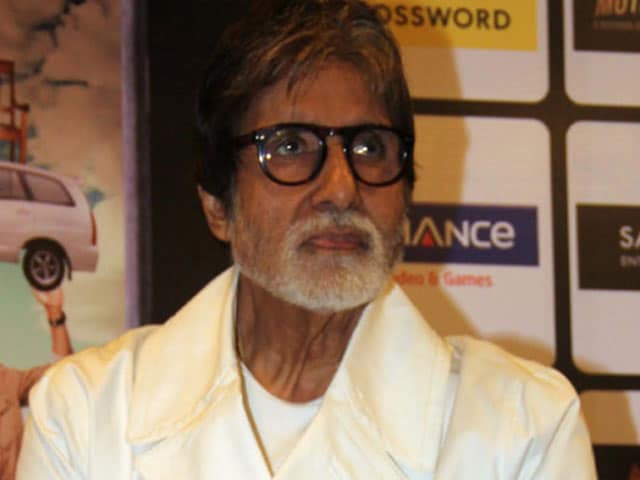 Mumbai:
Megastar Amitabh Bachchan, who has done several films such as
Abhimaan
and
Anand
with Hrishikesh Mukherjee, said that the late director was like a godfather to him.
This is what Mr Bachchan posted on his official
blog
:
"There are two important anniversaries today, death anniversaries of Mukesh, the singer and Hrishkesh Mukherjee, my director in at least 9 films. Hrishi
Da
was god father to us. His kind of cinema has disappeared and we miss that much, but there are a few who endeavour to bring back those stories of old and present them to us. If I remember correctly Hrishi da was the one director with whom I have worked the maximum number of films - 9 in number. Perhaps Ram Gopal Verma may beat that record, but that is a maybe," wrote Mr Bachchan.
"A master story teller, a master editor and one that worked within minimum cost and time, but the characters he gave us were special. Be it
Anand
,
Mili
,
Bemisal
,
Jurmana
,
Chupke Chupke
,
Namak Haram
, all had great moments for performance and depth," he added.
"Chronically ill with arthritis and a constant pain in his legs he would crutch his way on to the sets, or hobble along, never ever giving cause for delay or give too much attention to his condition. Chess was his passion, and he had a few unit members that were his constant on the set players. They played chess and he directed us in between moves on the board, never missing out on any little detail for the film, loved pets, dogs, many of them, some of great pedigree, and some he would just pick up from the street, played the sitar, had pet names for all his favourite actors and never ever allowed us to give another take if we desired so 'pay for that extra film you will use he would demand, if we insisted' days of film then, not the digital chip and card that we now use," he said.
Mr Bachchan also wrote about Mukesh
ji
:
"Mukesh
ji
with his sonorous voice was a favourite of mine and there are occasions when we remember his old numbers from the earlier films, apart from being and having been recognised as Raj Kapoor
ji
's voice for play back," he said. (Also Read:
Lata Mangeshkar, Neil Nitin Mukesh Remember Mukesh on 39th Death Anniversary
)
"Those numbers shall ever remain in our hearts and minds. The words, the tunes and the singing, all so lyrical and soulful. We do not get to hear many such in today's times. Strange! For even today, we remember the incidental music pieces that decorated each song within the verses, and do not remember one such music interlude from today's works," he added.
Meanwhile, the
Piku
star is gearing up for the release of
Wazir
, which also features Farhan Akhtar.
Wazir
is slated to release on December 4.
XYZ