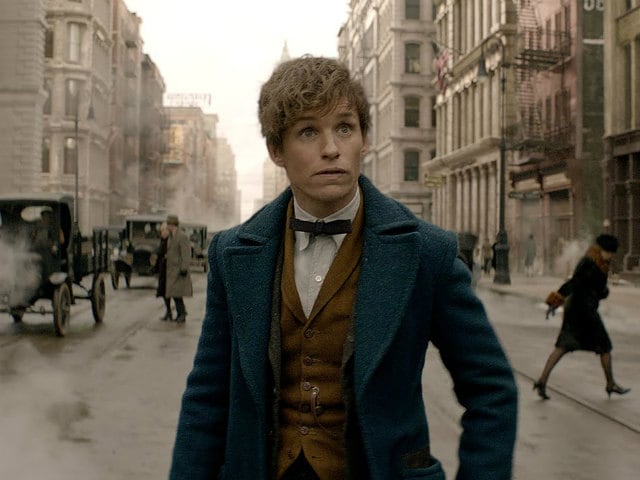 Highlights
The first film will release in English, Hindi, Tamil and Telugu
Fantastic Beasts and Where to Find Them opens on November 18
The sequel hits screens on November 16, 2018
Los Angeles:
Filmmaker David Yates, who is best known for directing the last four films in the
Harry Potter
movie series, is on board to helm
all the Fantastic Beasts films
.
The
Fantastic Beasts
franchise has expanded from three to five films and author J K Rowling will be writing the screenplay for the upcoming movies, according to
The Hollywood Reporter
.
The 53-year-old director said that he has committed to Warner Bros entire prequel series, which stars Eddie Redmayne as magi-zoologist Newt Scamander.
The first film,
Fantastic Beasts and Where to Find Them
is set in New York and also stars Katherine Waterston, Ezra Miller, Colin Farrell, Ron Perlman, Alison Sudol, Carmen Ejogo and Dan Fogler.
"I love making films, and I've got a great team, all of whom are like family. I only look at it movie to movie," Yates said.
The filmmaker said that Ms Rowling is "putting the finishing touches" on the sequel, which he "feels" is "so different from this first film. Much more haunting, like a dream. What she's doing is really interesting; she's not repeating herself."
Meanwhile, Mr Yates is in preproduction for the second film. It will introduce a young (and openly gay) Albus Dumbledore and expand on his rival,
played by Johnny Depp
.
The sequel is scheduled to hit theatres on November 16, 2018 while
Fantastic Beasts and Where to Find Them
will release on November 18 in English, Hindi, Tamil and Telugu across India.
(Except for the headline, this story has not been edited by NDTV staff and is published from a syndicated feed.)