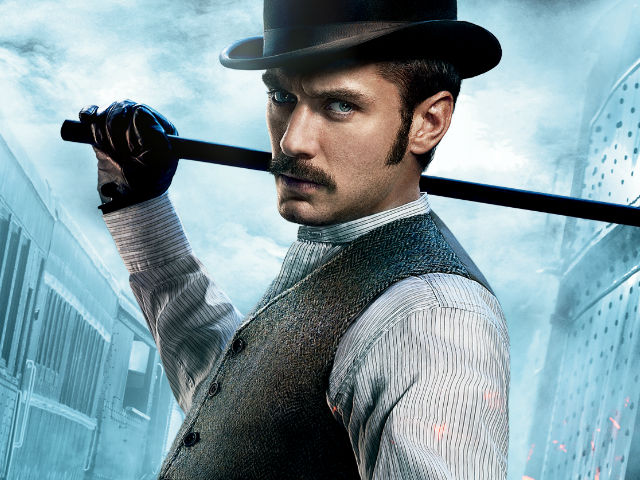 Highlights
The studio also considered Christian Bale and Jared Harris
I know he'll capture all the unexpected facets of Dumbledore: David Yates
Fantastic Beasts 2 will release next year in November
New Delhi:
Actor Jude Law has been roped in to play the role of young Albus Dumbledore in the upcoming
Fantastic Beasts And Where To Find Them
films, reports
Variety
. Other actors considered by Warner Bros were Christian Bale and Jared Harris.
Director David Yates
, who helmed the last four
Harry Potter
film in addition to Eddie Redmayne's
Fantastic Beasts And Where To Find Them
will return to direct Jude Law. "Jude Law is a phenomenally talented actor whose work I have long admired, and I'm looking forward to finally having the opportunity to work with him. I know he will brilliantly capture all the unexpected facets of Albus Dumbledore as J.K. Rowling reveals this very different time in his life," David Yates told
Variety
.
Of Jude Law's casting, Warner Bros' Toby Emmerich, said: "As fans ourselves, we are thrilled to have Jude Law joining the
Fantastic Beasts
cast, playing a character so universally adored."
Fantastic Beasts And Where To Find Them
is a five-part series and the second film will focus on Albus Dumbledore's days as the Transfiguration professor at Hogwarts School Of Witchcraft And Wizardry. In the first film, which released in November 2016, the makers introduced audience to Dumbledore's friend-turned-foe Gellert Grindelwald, played by Johnny Depp. The second film is set in a dark time in the wizarding world and Magizoologist Newt Scamander (and an expelled Hogwarts student) along with some other prominent wizards come to everyone's rescue. One of the films will also depict
Dumbledore and Grindelwald's epic 1945 duel
, which lasted for three hours.
Fantastic Beasts 2
is slated to release in November, next year.