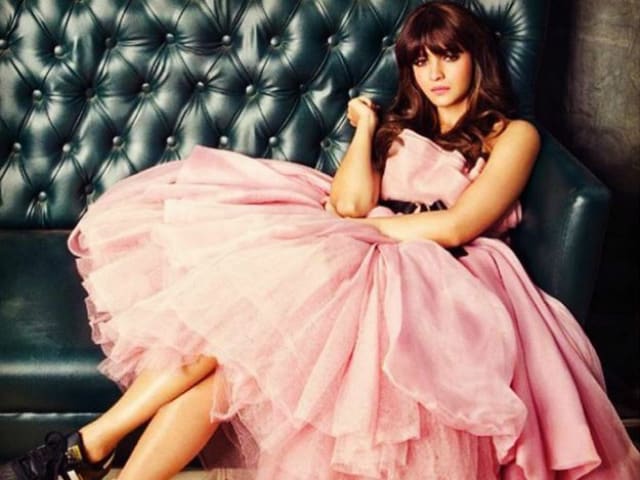 Pakistan:
In a first, Alia Bhatt became the only Bollywood actress to thus far have donned the made in Pakistan label for the cover of an Indian magazine. This March, Alia was seen wearing a bubblegum pink couture dress by Elan for the cover of Filmfare, that featured her alongside Fawad Khan.
Like Alia's
Kapoor And Sons
co-star, the design house Elan also hails from Lahore. We spoke exclusively to the label's Creative Director Khadijah Shah to ask her how this collaboration came about. "One of India's top stylists contacted us through our website wanting to start a professional rapport. Incidentally they asked us for clothes for another actress, and we sent across the options we had. Eventually, the stylist told us that she had styled Alia Bhatt in it for a Filmfare shoot. We did not realize that it was their focal shoot, and Alia would be on the cover wearing Elan. That was a really great surprise!" she said.
Last year, a magazine "was planning to do an editorial shoot with a few Pakistani designers centered on creating a dress for Barbie. That was the starting point of this dress. The shoot never ended up happening, but we had the dress and look where it landed up!" added Khadijah.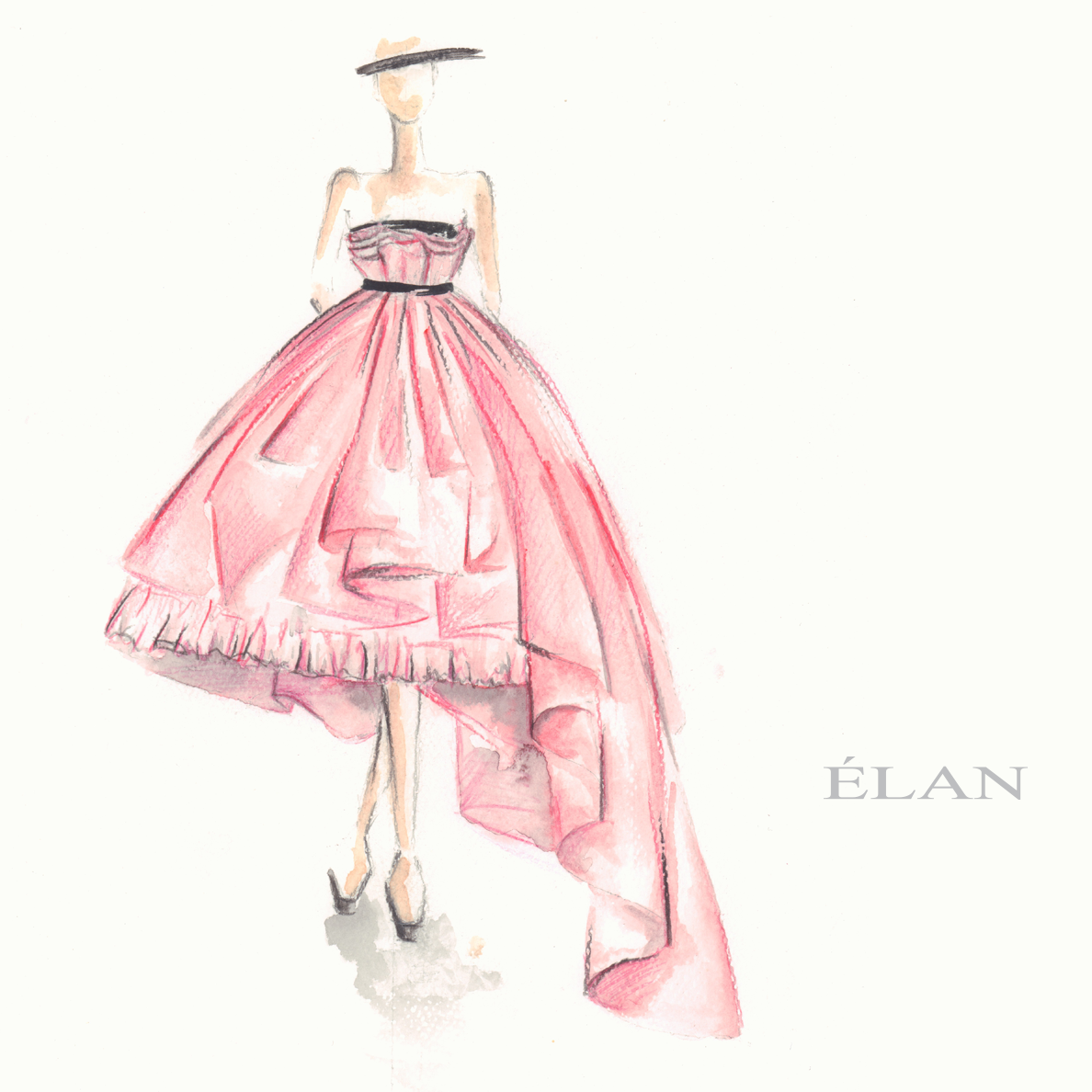 Alia is not the first Bollywood celebrity to have been dressed by a Pakistani designer. Kareena Kapoor Khan has long been the brand ambassador for designer Faraz Manan's lawn collection, a label previously endorsed by Kareena's sister Karisma. This year itself, has seen a number of Bollywood celebs having endorsed multiple Pakistani brands. For the second year running, Jacqueline Fernandez is the brand ambassador for Zainab Chottani. Actresses Amy Jackson and Nargis Fakhri are the faces for Saira Rizwan and Shehla Chatoor's 2016 lawn collections respectively.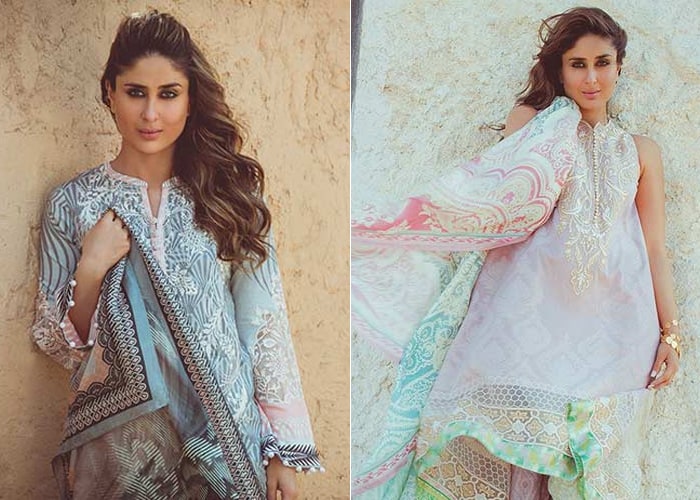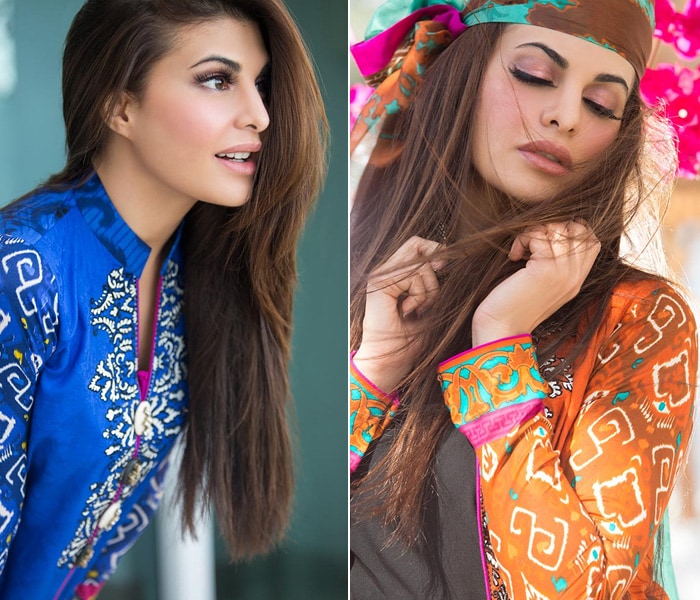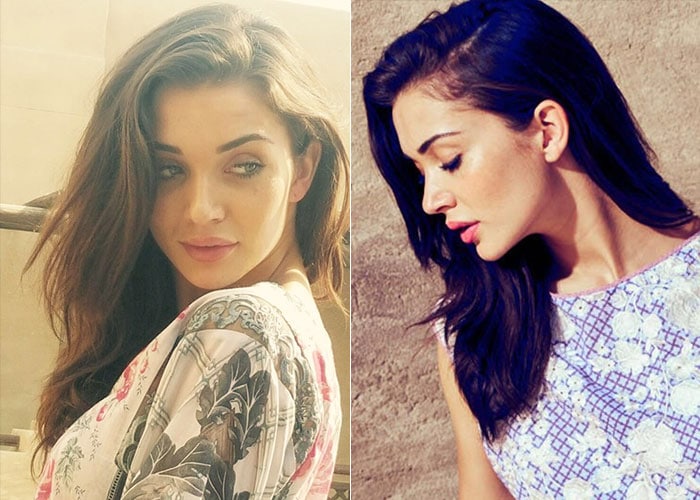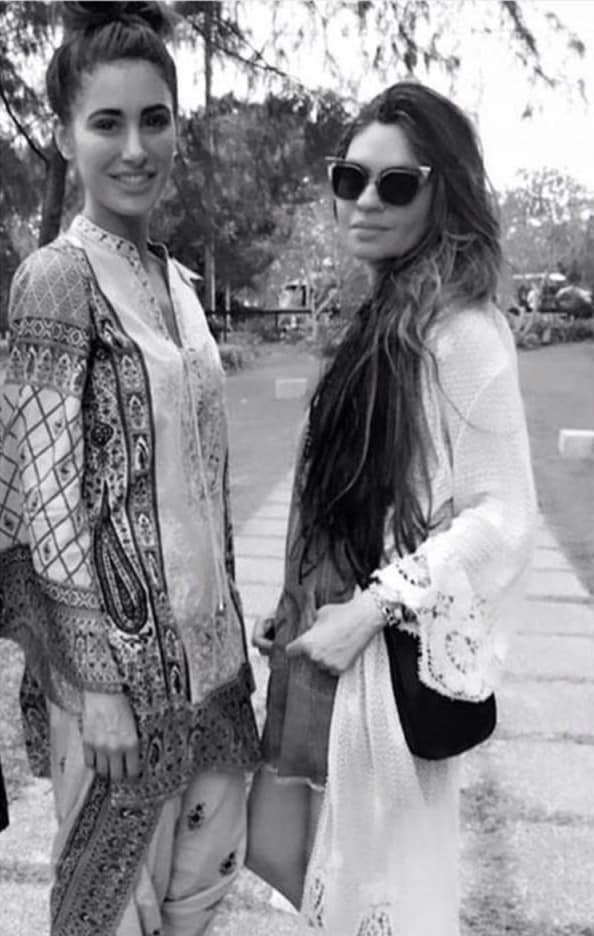 Elan has also dressed Bollywood stars others than Alia Bhatt. Khadijah elaborates: "We had Nargis Fakhri do our lawn campaign a few years back, other than that, this is the first time a major Bollywood actor has worn one of our couture pieces. Hopefully, it's just the start."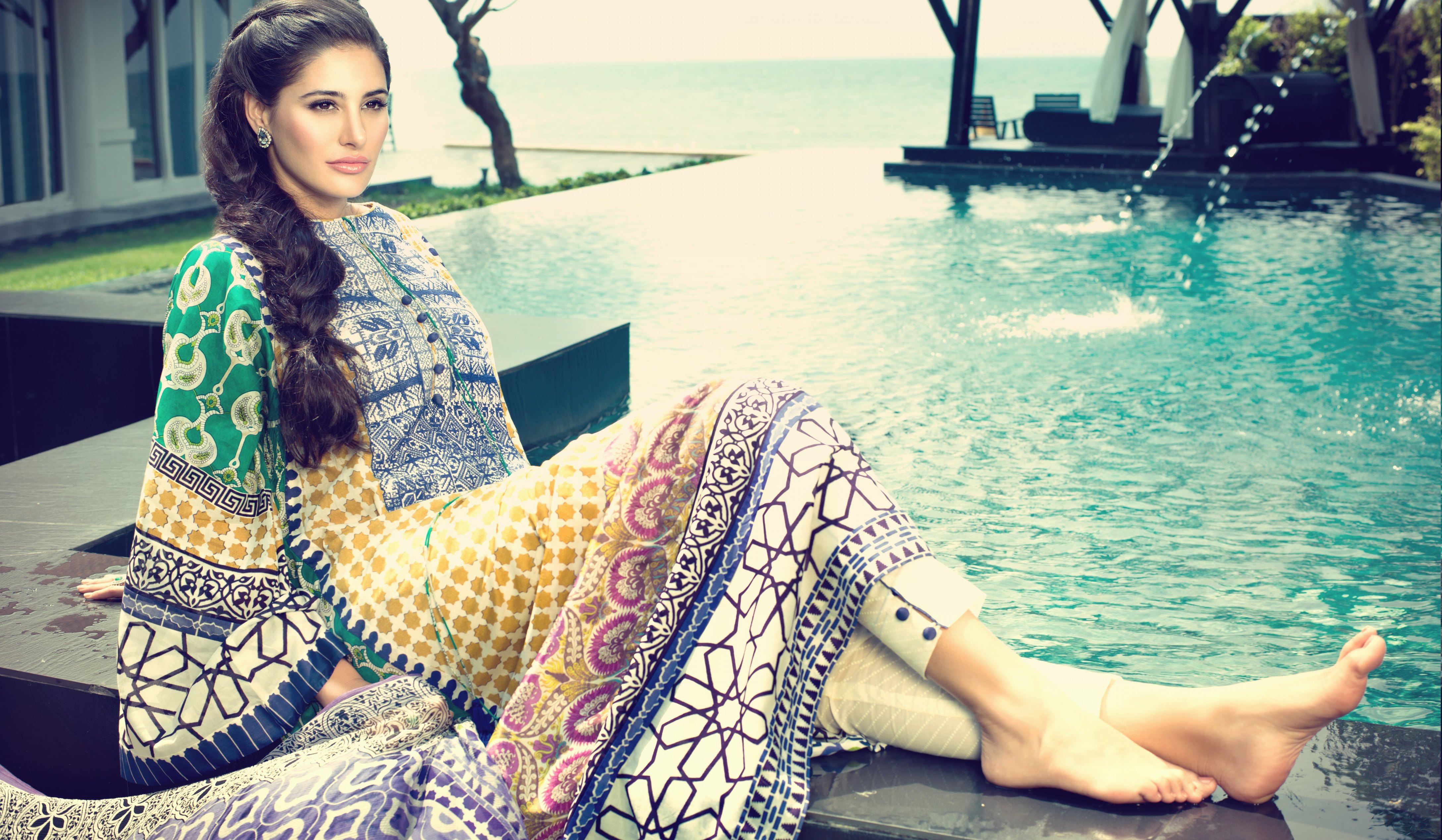 "We are in touch with stylists from across the border and hope to work with them on a regular basis", says Khadijah. "It's a bit complicated given cross border relations and customs, but other than that there is a lot of interest in our label across the border, and we will cater to it in the best way possible," she adds.
And who else from Bollywood would Khadijah like to style? "Oh there are so many. We love Deepika Padukone, and then there's Sonam Kapoor, any designer's dream come true. We'd also love to dress Jennifer Lawrence, Cate Blanchett and Shweta Nanda," she says.
In Khadijah's own words, "Elan's design philosophy is classically feminine. Whenever I'm in the initial phases of designing a collection, there are three things I keep in mind - it has to be timeless, it has to be refined and it has to stunning. One should be able to look at Elan piece ten years later and feel just as inclined to wear it, as they did they first time they saw it," she elaborates.
"Ideally speaking, we would love to" stock in India. There is immense interest in our brand across the border and we regularly have clients flying in to order and view our collections. Hence it would certainly work for us to have somewhat of a brand presence there as well. However cross-border tensions, customs, and the difficulty of doing business in India as a Pakistani brand, makes this somewhat of a complicated issue. Be that as it may, we have faith in the future, and hope to stock there sooner than later," she adds.
Cross border exchanges have "come a long way, and it's not just fashion, but in many creative arenas', believes Khadijah." One of the best things about the Filmfare cover was that Alia was wearing a Pakistani label, while sharing the cover with a Pakistani actor. Such Cross-border creative exchange allows everyone to put their best foot forward. Incidentally for our lawn campaign, which was released the same day as the Filmfare cover, we took an Indian Model, Nidhi Sunil. The usual route so far has been to take Indian celebrities for their mass appeal, but we went for someone who was relatively unknown to the Pakistani market, but whose look worked best for our brand," she elaborates.
"At the end of the day, the South-Asian market has too many similarities for us to ignore, and cross-border talent sharing is the best way for things to be taken forward, irrespective of seemingly unpredictable political and diplomatic relations. Of course, if the diplomatic relations between the two countries were better, a lot more could be achieved, a greater talent pool could be available to everyone either side of the border and it would be far easier to develop lasting business relations there," adds, Khadijah.
There's no diplomacy, like fashion diplomacy! (Also Read:
What Alia Bhatt Has to Say About Her Hollywood Plans
)